Keith Urban Brings 'Coming Home' To 'The Tonight Show'
Keith Urban performs a song from his latest album on 'The Tonight Show With Jimmy Fallon.'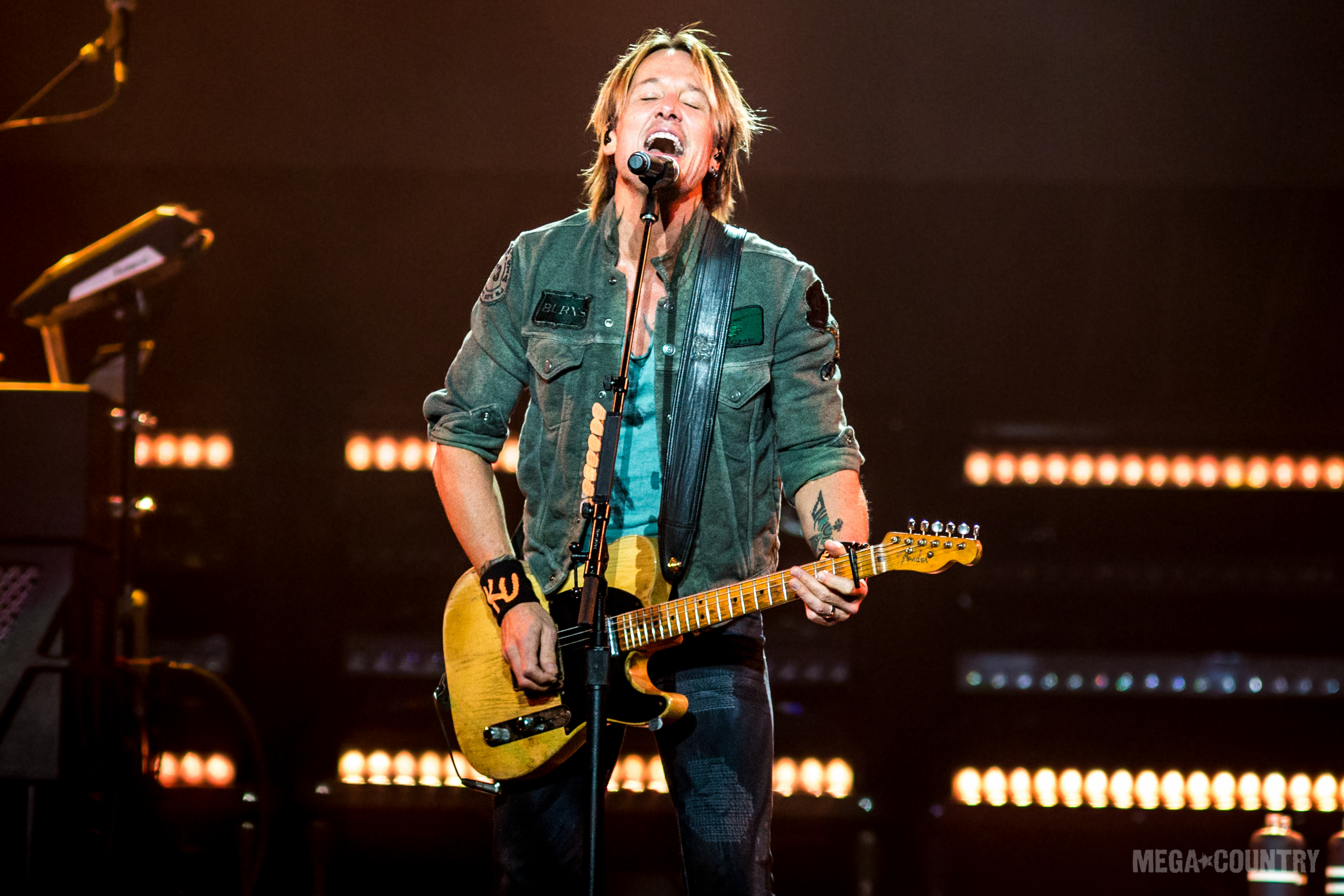 On Tuesday, June 26, Keith Urban popped by The Tonight Show Starring Jimmy Fallon to perform his latest single "Coming Home" off his newest album Graffiti U. Fallon introduced the country star as "the real deal" before Urban took the stage to promote his latest record and tour.
Urban's single, "Coming Home," is all about going back to the place where you are surrounded by the people you love most. With upbeat guitar sounds and catchy lyrics, the song is already a hit and a heartwarming testimony to the singer's musical style. Along with a great song, Urban's signature stage presence takes lead as he riffs through the memorable chorus and leaves the crowd wanting more!
Check out Urban's performance on The Tonight Show here:
The track features pop singer and co-writer Julia Michaels, who, while not present during Urban's Fallon appearance, was projected onto a screen behind the band during the closing harmonies. Michaels' airy pop voice paired with Urban's soulful sound creates the perfect party song that will be blasting on car radios all summer long. After watching his latest performance, we can't wait to listen to "Coming Home" on repeat during our summer barbecues because there truly is, "Nothing in the world that's better than coming home"!
Urban recently kicked off his Graffiti U World Tour which is set to run from from June 15 through November 3. Catch him and opener Kelsea Ballerini as they head to Toronto this coming weekend!
You May Also Like...
Article | August 02, 2017

Originally performed with Miranda Lambert on his Fuse album, Keith Urban invited Lauren Alaina onstage... VIEW ALL

Article | January 25, 2018

We spoke with Megaticket's very own Brian O'Connell about this year's incredible lineup... VIEW ALL

Gallery | February 14, 2017