New Artist Spotlight: The Belles
This mother-daughter duo is bringing their crisp Nebraska tones to Nashville, Tennessee!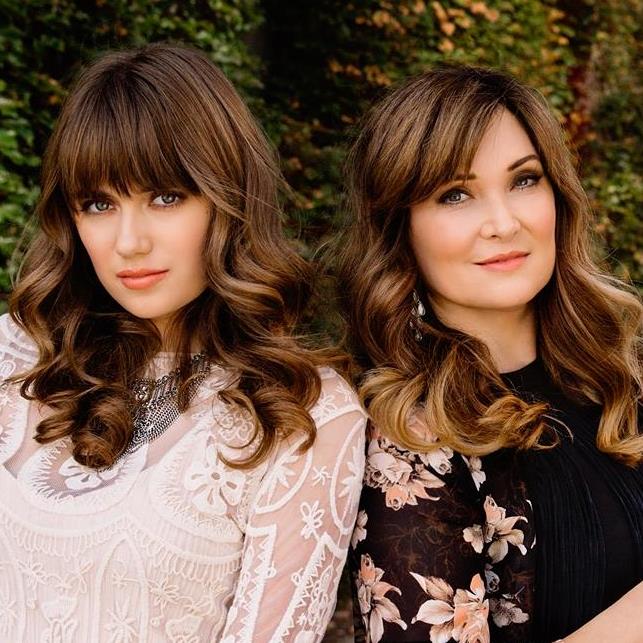 This week's New Artist Spotlight showcases rising mother-daughter duo, The Belles. The duo, Jaymie and Kelli Jones, are bringing their crisp tone from Omaha, Nebraska, to Nashville, Tennessee.
The Belles have been compared to and inspired by The Judds. After going to see The Judds perform, Jaymie (mother for Kelli) said, "I wanted to play guitar after that show. I remember seeing Wyonna on stage, and that was one of the first times I saw a girl playing guitar. I remember telling my mom, 'I want to get a guitar.' I wanted to be able to do that."
The Belles released their debut four-track EP in May, produced by Mickey Jack Cones (Jason Aldean, Dustin Lynch, Walker McGuire) and already have more than 56,000 digital streams.
The duo recently made their CMA Fest debut while playing on the Music City Light Stage and Redneck Riviera. The Belles previously have opened for Brett Eldredge, Dan + Shay, Old Dominion, the Eli Young Band, and more.
While playing together on stage, sometimes The Belles forget that they are performing because it feels so natural to be singing together. Jaymie says, "I like to think of myself as the setting and her as the diamond. I'm not trying to be the center of attention at all. I feel like she's the center, I am just there to support her."
Besides being compared to The Judds, The Belles' unique style has also been related to The Band Perry and country Taylor Swift. Listen to their music here:
Be on the lookout for a music video for their lead single "Didn't Break Mine" later this year! To learn more information about The Belles, check out their website.
You May Also Like...
Gallery | June 26, 2018

Article | June 26, 2018

The TODAY Show Citi Concert Series is always a summer favorite with a lineup that boasts stars such a VIEW ALL