Dan + Shay Perform Hit Songs From New Album On 'TODAY'
The country duo dropped by the New York based morning show to showcase their latest batch of hits!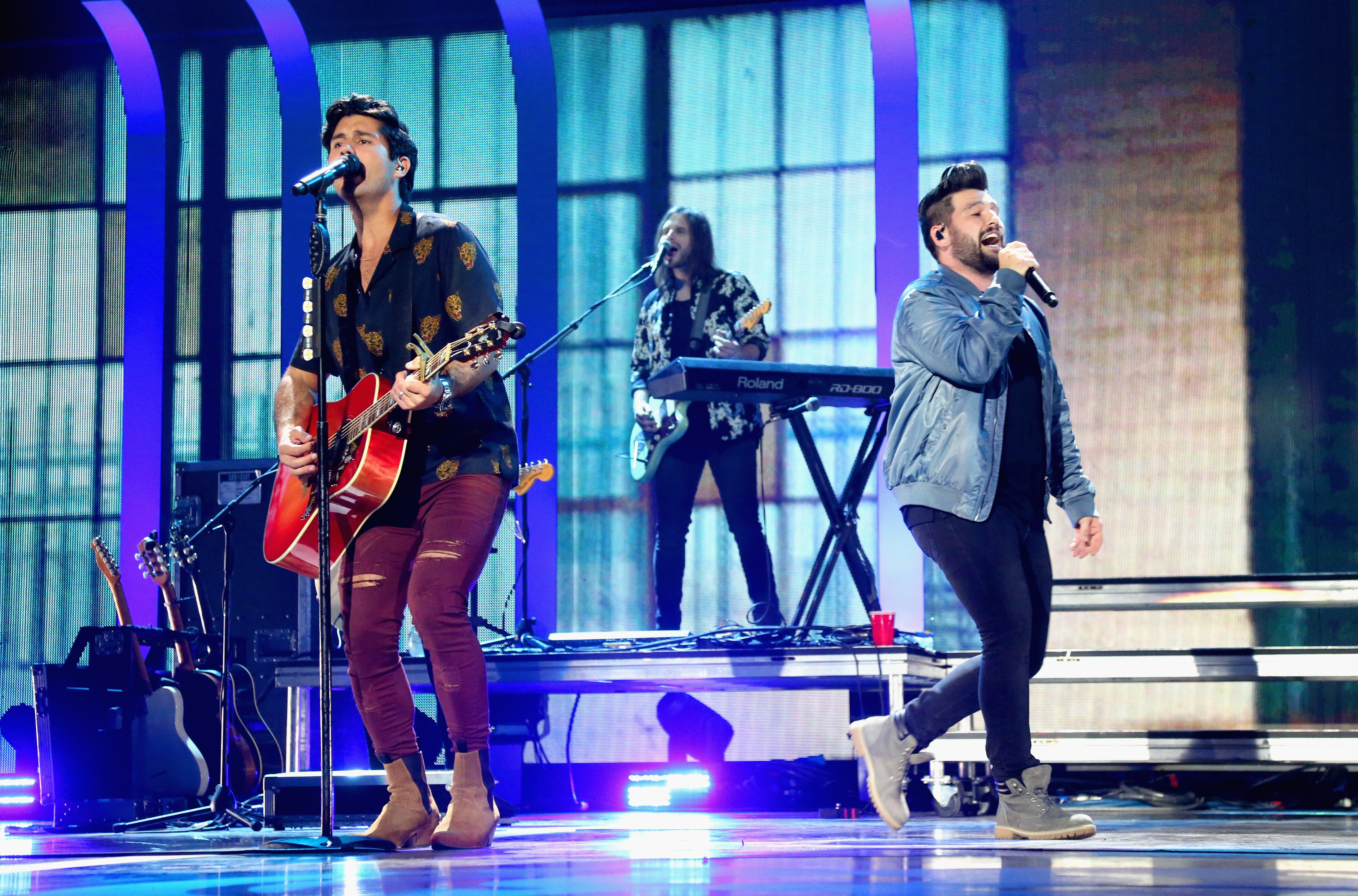 The TODAY Show Citi Concert Series is always a summer favorite with a lineup that boasts stars such as Keith Urban, Dierks Bentley, Lady Antebellum and Cole Swindell! In addition to these awesome artists, the most recent show starred another hot country act, Dan + Shay.
The fan favorite duo recently released their third studio self titled album and dropped by TODAY to help promote it. On Monday, June 25, the country duo took the stage in New York City to perform their singles "Tequila," "All To Myself" and "Nothing Like You." Prior to their performance, the country singers' spoke with the TODAY hosts about the new record and how excited they were to get their latest music out to fans. Dan Smyers stated, "I feel like this is the first time we really nailed it telling our story, saying what we want to say and putting the songs out that sound like we want to sound and how we want to be perceived. It feels really special, the whole body of work."
The early morning concert was filled with excitement and energy as fans swarmed the streets to see Dan + Shay live. Throughout the performance, the guys worked to engage the crowd and keep the energy high, having no problem getting the crowd to echo their catchy hits! Dan + Shay are always a crowd favorite due to their killer harmonies, fun relatable lyrics and pop country sound.
Check out the videos of "Tequila," "All To Myself" and "Nothing Like You" in the videos below!
These performances are only a sneak peak of what the duo has in store for audiences during their tour with Rascall Flatts this summer. Dan + Shay are currently travelling with Rascall Flatt's on their Back To Us Tour and will be on the road through September.
For more information about where you can catch Dan + Shay this summer, head HERE.
You May Also Like...
Article | December 20, 2018

Garth Brooks and Trisha Yearwood always have something cooking... VIEW ALL

Article | December 19, 2018

The queen of pop country, Shania Twain, stepped back into the spotlight this year and took everyone's... VIEW ALL

Gallery | December 20, 2018

This has been a year full of talented musicians trying their luck in one of the music industries greatest genres... VIEW ALL