Karen Fairchild Talks 'Summer Fever' & More
Little Big Town songstress Karen Fairchild gave insight into their latest single, "Summer Fever."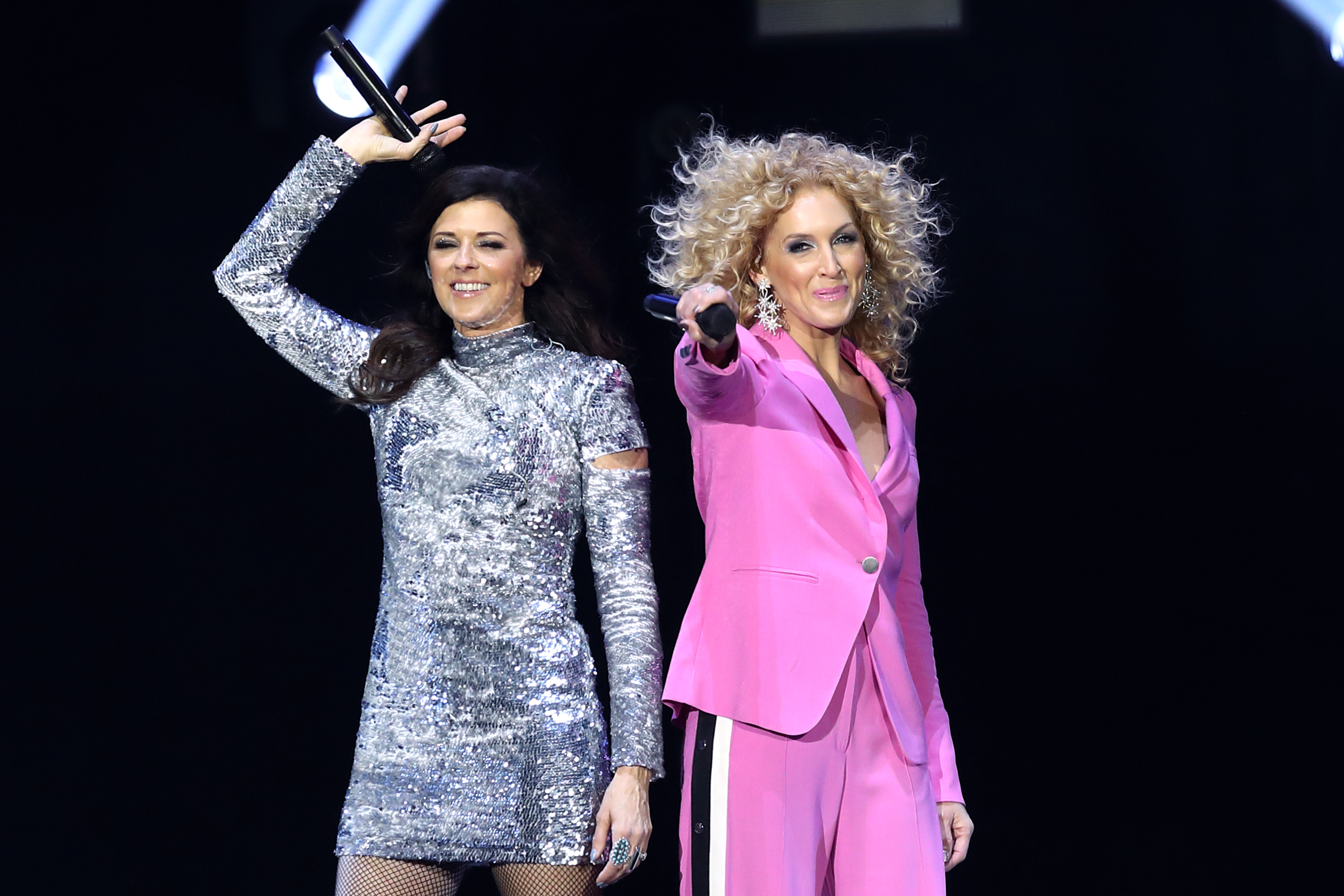 Little Big Town is kicking off their Bandwagon Tour with Miranda Lambert on July 12 in Charlotte, North Carolina. The show will even feature a few collaborations between the two artists!
We can expect to see some of our favorite Little Big Town hits like "Better Man," "Happy People," "When Someone Stops Loving You" and, most importantly, their latest single, "Summer Fever." Karen Fairchild, member of Little Big Town, told Rolling Stone Country her opinion on the importance of "Summer Fever" and the nostalgia that comes with it.
"I really think that that's what people want right now. We're living in such a time of, it seems like, turmoil and chaos, and not that we're turning our heads away from it, but we do need some levity," Fairchild said. "'Summer Fever' just feels really nostalgic and reminds me of all my trips to Panama City Beach, Florida, growing up."
Fairchild continues to weigh in on the making of "Summer Fever," including how their collaborators Jesse Frasure, Shane McAnally, and Pharrell Williams shaped the song. She cites the importance of singing on CBS's the Bee Gees Special, Staying Alive, and how it played a part in perfecting this single.
"How Deep Is Your Love" from last night's Bee Gee's tribute.
Such an honor to sing this music! pic.twitter.com/UL39HcZqgq

— Little Big Town (@littlebigtown) April 17, 2017
"We learned a lot working with Pharrell. Anytime you have a collaborative experience with someone like him, you can't help but let it seep into your bones. One thing I know I learned was the effect that an infectious melody and groove can make you feel. He's good at that. I think our collaborators on 'Summer Fever,'" Jesse Frasure and Shane McAnally, are good at that, too," Fairchild said. "Singing on the Bee Gees special has a little bit of that influence on it, too. Im such a fan of them."
Watch the "Summer Fever" music video for yourself below to get in the nostalgic spirit!
You May Also Like...
Video | June 26, 2018

Article | June 26, 2018

Four time GRAMMY award winner, Keith Urban, officially hit the road with his Graffitt U World Tour... VIEW ALL