Watch Tim McGraw & Faith Hill's Daughter, Maggie, Perform 'I Put a Spell on You'
Tim McGraw and Faith Hill's Daughter, Maggie, performs during the duo's Soul2Soul World Tour!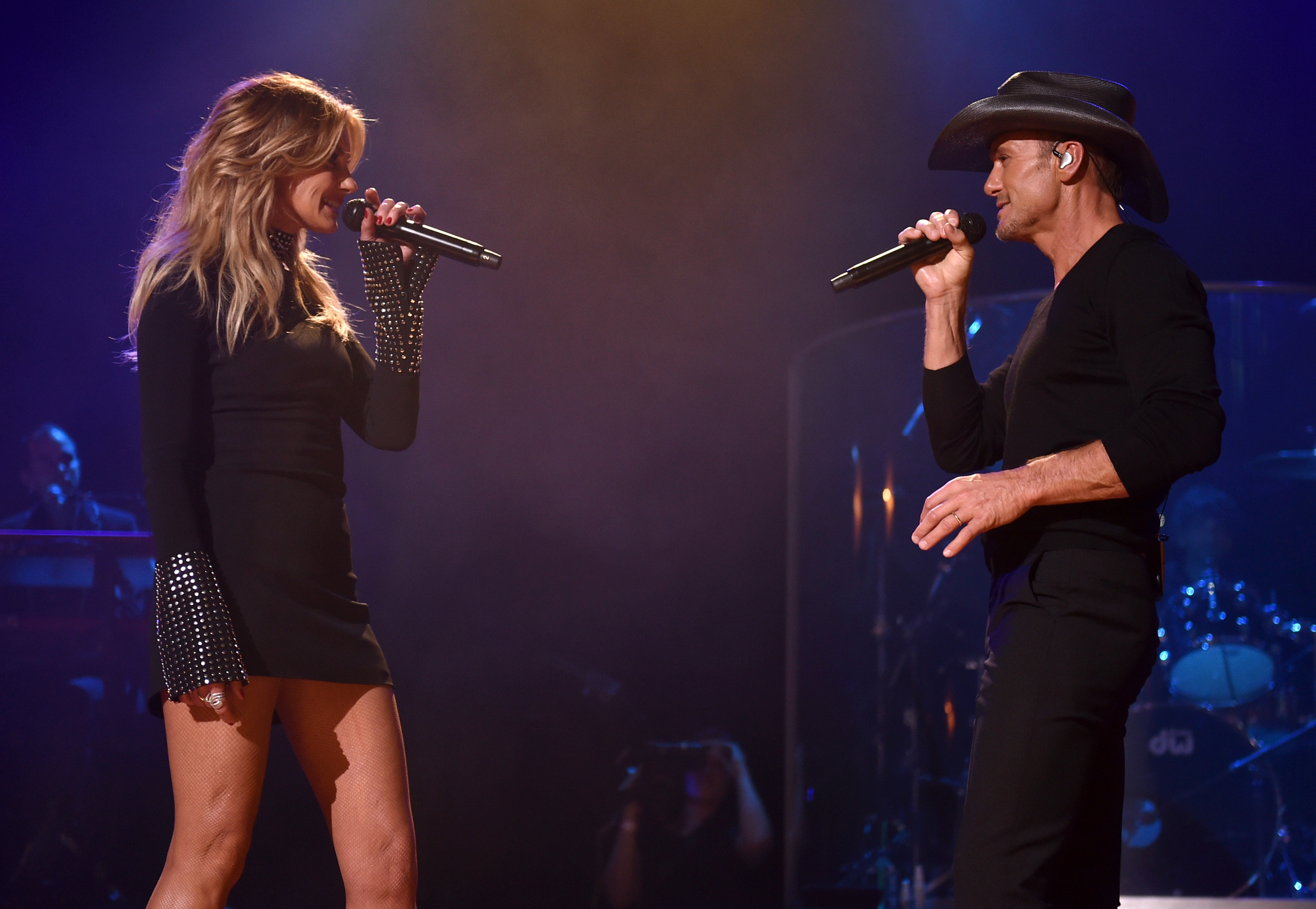 Country king and queen, Tim McGraw and Faith Hill, are currently on the road for their Soul2Soul World Tour in support of their joint album, The Rest of Our Life. In addition to this dynamic duo, Tim and Faith are not the only talented performers in the McGraw/Hill family. Just last week, June 19, the couple invited one of their daughters, 19 year old Maggie McGraw, to join them on stage during a tour stop in London, Ontario.
McGraw introduced his daughter saying, "She's pretty incredible too. Ladies and Gentlemen, our daughter, Maggie McGraw," and then Maggie took center stage. This young singer had the audience in complete amazement during her rendition of Screamin' Jay Hawkins' blues ballad, "I Put a Spell on You," showcasing her soulful vocals and confident stage presence. There is clearly something in the water in this household because vocals like this do not come out of nowhere! Like mother like daughter, Maggie seems to have what it takes to follow in her famous parents footsteps.
Check out the full performance below:
In addition to Maggie, the country couple have also brought their oldest daughter, Gracie, out to perform with them. Gracie is featured on McGraw's track "Here Tonight" and it is clear that the McGraw/Hill family will definitely have at least one rising star in the near future. While no official statements have been made in regard to which McGraw child will continue the family legacy, it is obvious that musical talent runs in the family!
McGraw and Hill will be on tour until July 22 and tickets are going fast for their final dates. For more information on their Soul2Soul tour go to http://soul2soultour.com.
You May Also Like...
Gallery | November 16, 2017

Article | November 17, 2017

It's hard to believe that after 20 years of marriage and two incredible careers... VIEW ALL