MegaPick: Dan + Shay
Dan + Shay's third studio album is finally here!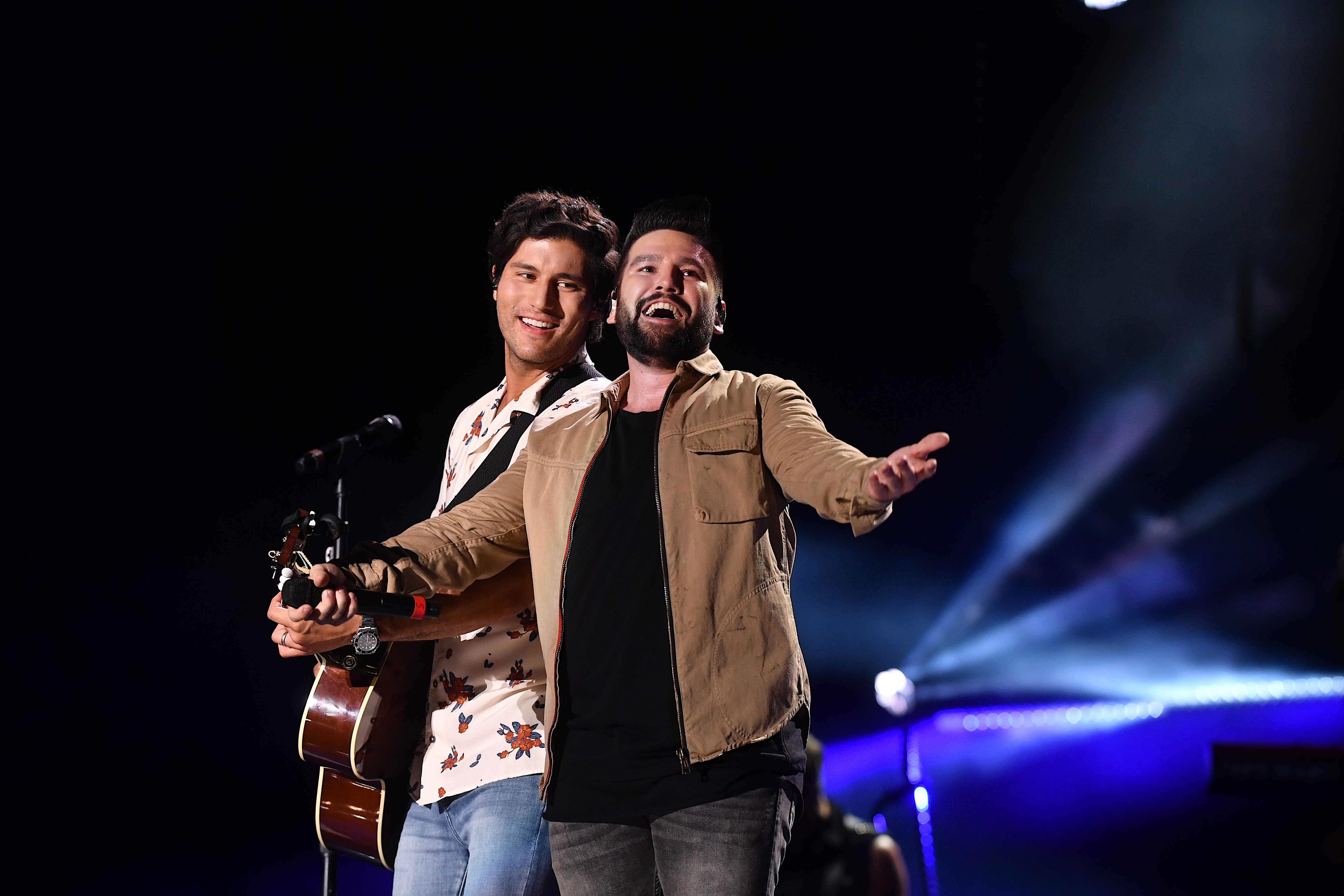 Dan + Shay's highly anticipated self-titled album is finally here and we can't stop listening. The eleven-track album already places itself as a strong contender for the album of the year category at this year's CMA Awards and more.
The album quickly soared to the number one slot on the country music iTunes chart, with pre-released hits like "Tequila," "Speechless," "All To Myself," "Alone Together," and the Kelly Clarkson collaboration, "Keeping Score." The album is even number three all-genre on iTunes.
"Tequila," the lead single from the album, was at number three on the country charts with a bullet last week, ready to hit the number one slot on Monday to celebrate their album release. Listen to "Tequila" and watch the mountain-themed music video below.
One of our favorite aspects of the album release has been all of the videos they've released along the way, from full-fledged to music videos to icon videos and shadow videos. Watch our favorites below:
Smyers told The Tennessean why their third album earned the honor of being their self-titled album, "You only get a self-titled album once. We felt like this is finally the place where we figured out who Dan + Shay is and who they are really going to be. There's a bunch of songs on there that are inspired by what we are going through, but the beauty of co-writing is … you throw a bunch of ideas into a pot, stir them up and create art out of it. That's what we did."
The goal of the album is not just to break records, it's to reach as many people as possible and impact their lives. Smyers continues,""We put so much heart and soul into this record, and we'd love to have chart-topping singles and sold-out shows. But … we just want this music to reach as many people as it possibly can. Having a song on a playlist, or on the radio or get tweeted by Demi Lovato, it's really cool to see the music spreading worldwide."
Dan + Shay are currently busy out on the road with Rascal Flatts and Lady Antebellum. They'll even open for Chris Young again in the fall. Even though their lives have changed, including Mooney now having his baby, Asher, out on the road with him, it is safe to say Dan + Shay are better than ever.
Treat your ears and listen to the album everywhere HERE.
Dan + Shay Track Listing:
Alone Together (Dan Smyers, Shay Mooney, Jesse Frasure, Hillary Lindsey)
Tequila (Smyers, Jordan Reynolds, Nicolle Galyon)
What Keeps You Up At Night (Reynolds, Jordan Minton, Chase Foster)
All To Myself (Smyers, Mooney, Reynolds, Galyon)
Keeping Score feat. Kelly Clarkson (Smyers, Reynolds, Laura Veltz)
Make or Break (Smyers, Mooney, Emily Weisband, Reynolds)
Speechless (Smyers, Mooney, Reynolds, Veltz)
Stupid Love (Smyers, Mooney, Jon Nite, David Hodges)
No Such Thing (Smyers, Mooney, Matt Dragstrem, David Lee Murphy)
My Side of the Fence (Mooney, Benjy Davis)
Island Time (Smyers, Mooney, Andy Albert, Jimmy Robbins)
You May Also Like...
Article | June 21, 2018

Last night, June 20, country superstar Kacey Musgraves performed "Rainbow" from her No. 1 album... VIEW ALL

Article | June 21, 2018

After twenty-three years, David Lee Murphy has reached the number one spot on the Billboard and... VIEW ALL