LeAnn Rimes Teams Up With Stevie Nicks For Beautifully 'Re-Imagined' Duet
LeAnn Rimes latest EP features creative new renditions of some of her greatest hits!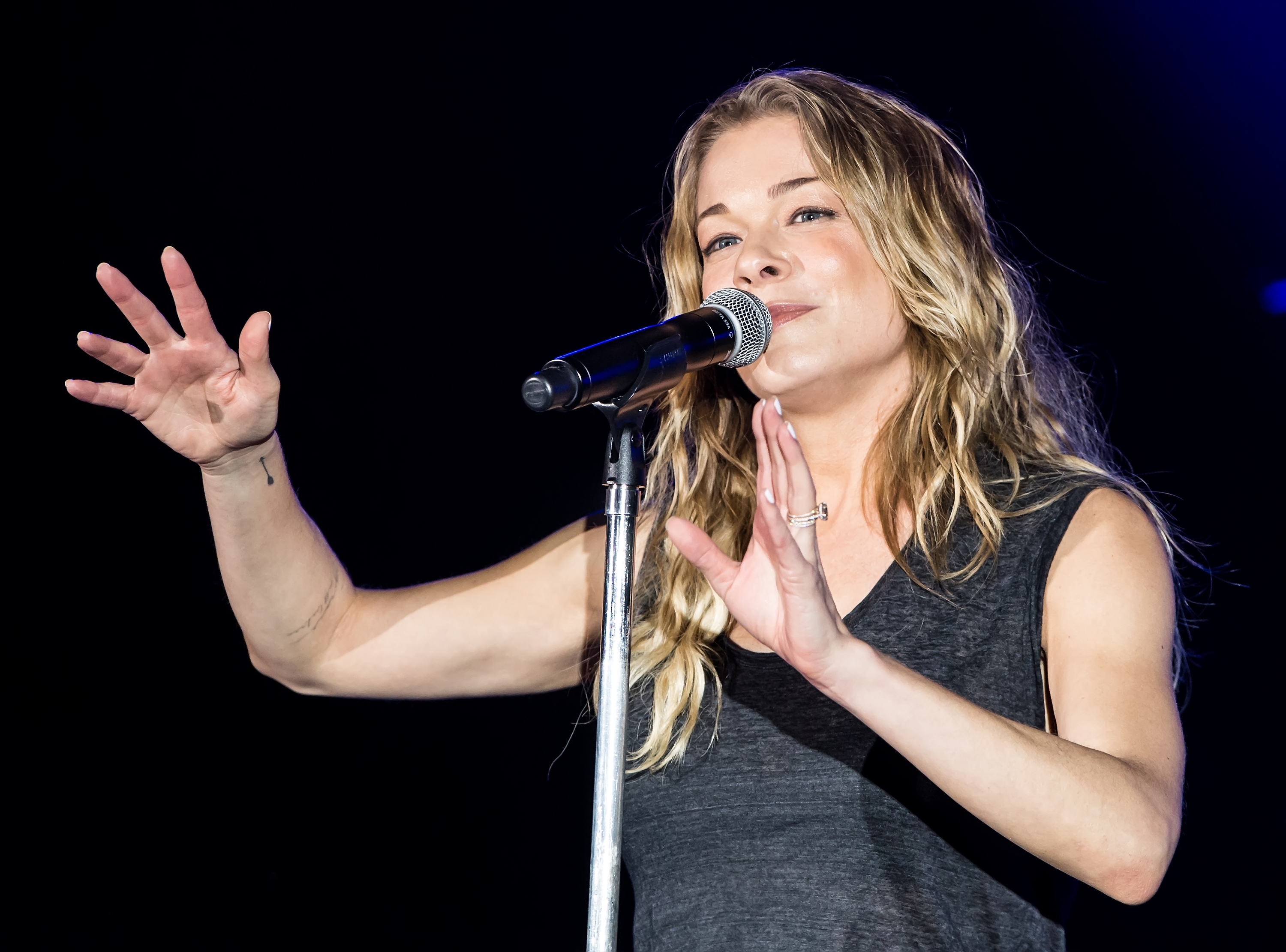 LeAnn Rimes is almost universally regarded as one of the strongest voices in country music. With a multitude of hits and a career that spans decades, the country star has only heightened her musical ability on her latest EP, Re-Imagined. Featuring some of her greatest hits, "Blue," "How Do I Live" and "Can't Fight the Moonlight," Rimes' latest project is compiled of newly crafted versions of her most famous songs.
One special track in particular is her duet with rock icon Stevie Nicks, who joins her on an updated rendition of "Borrowed." The emotional tune finds the two singers sharing melodies and harmonies with both their distinctive voices taking the spotlight. While Nicks is highly regarded as one of the members of the rock group Fleetwood Mac, even she couldn't help but be wowed by Rimes' powerhouse vocals. "You can't compete with her; you can only keep up with her. To sing with her is to be blessed. She teaches you; she takes you along for the ride. She takes you on her journey and you arrive a much better singer," Says Nicks. The rocker also considers Rimes "the best I have ever sung with."
Listen to the beautiful rendition of "Borrowed" in the clip below:
The country sensation also admits that performing with one of her musical heroes was nothing but surreal. "Stevie has been inspiring me as a songwriter and performer since I can remember," Says Rimes. "To know that my music has seeped its way into her heart the way her music has into mine is magical. Connecting with her, not only musically, but on a soul level – understanding what it's like to be a woman with passion, a pen and a desire to tell the most authentic, heartfelt truth through song, has been an experience that's forever left an imprint on my life."
Re-Imagined is available now. For more information, visit Rimes' official website HERE!
You May Also Like...
Gallery | January 30, 2017

Article | January 30, 2017

On Friday, January 27, the El Rey Theater in Los Angeles was packed with an excited crowd, buzzing... VIEW ALL