Colorado Country Jam Is Coming! Check Out The Star-Studded Lineup
See which country superstars are heading to Colorado this weekend!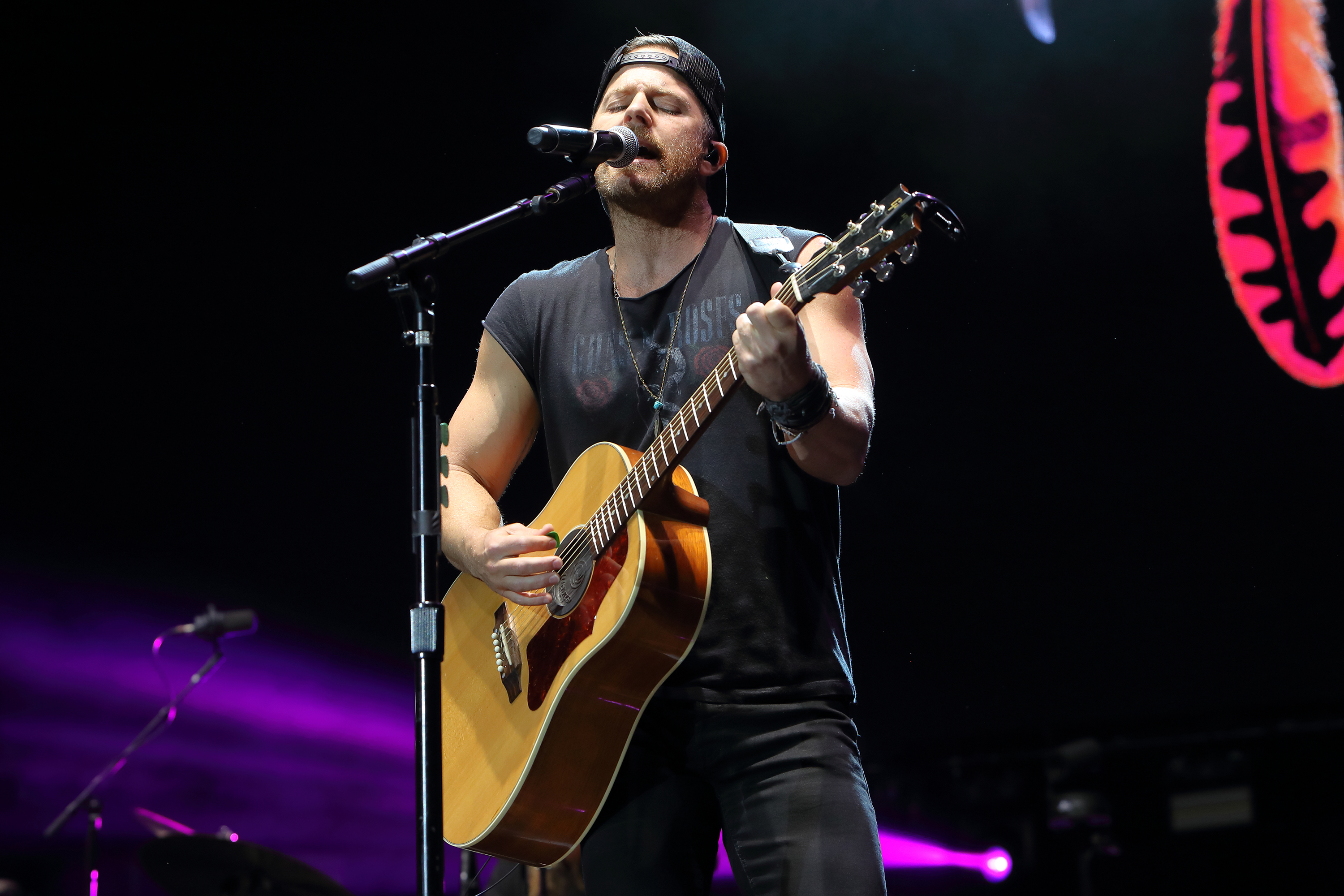 Country Jam, Colorado's largest country music festival, is coming up this weekend, June 14-17, and has a hot lineup of artists you won't want to miss! The four day festival attracted more that 92 thousand fans last summer and is predicted to be just as good of a crowd this year.

With headliners including Florida Georgia Line, Brett Eldridge, Miranda Lambert and Brantley GIlbert, this festival will be one of the hottest events of the summer. Check out the full line up below!
Thursday, June 15
Sasha McVeigh
Sasha McVeigh is a singer songwriter from Herford, United Kingdom best known for her 2016 single "When I'm Over You". McVeigh has performed in numerous festivals and has won the award for "UK Female Country Singer of the Year".
Trent Harmon
Trent Harmon is an american country singer who is best known for winning the 15th season of American Idol. This May he released his first studio album You Got 'Em All and is recognized for his hit song "There's A Girl"
Luke Combs
Country singer Luke Combs is best known for his 3 chart topping singles "When It Pours", "Hurricane", and "One Number Away". This year, Combs won the iHeartRadio Music Award for New Country Artist of The Year and was nominated for numerous other awards.
Brett Eldredge
Finishing the night will be headliner Brett Eldredge. Country superstar Eldredge has released 4 studio albums, has won 4 BMI Country Awards, and is best known for his hit songs "Drunk On Your Love", "Mean To Me", and "The Long Way".
Friday, June 16
Caroline Gray
Caroline Gray is new to the country scene and this week released her newest EP The Gate. Caroline has a classic country twang, catchy lyrics, and is one of country's top rising female voices.
Devin Dawson
Devin Dawson is a young country singer songwriter who is best known for his 2018 album Dark Horse. Devin mixes country and alternative sounds and is not a rising star to miss. Dawson played at StageCoach this year for the first time and will be on tour all summer.
Josh Turner
Josh Turner's deep vocals and down-to-earth lyrics are perfect for this colorado festival. Turner is best known for his hit songs "Long Black Train", which he played at his Opry debut in 2001, "Your Man", and "Hometown Girl" from his latest 2017 album.
Big & Rich
Big & Rich is one of the biggest duos in country music right now, made up of singers Big Kenny and John Rich. The duo is best known for their hit songs "Save A Horse Ride A Cowboy", "Comin To Your City", and "Fake ID".
Miranda Lambert
Miranda Lambert is one of the biggest femal voices in country music right now and definitely not an act to miss at this festival. Lambert is known for her hit songs "Mama's Broken Heart" and "The House That built me. Lambert has been honored by the Grammy Awards, the Academy of Country Music Awards, and the Country Music Association Awards.
Saturday, June 17
Jimmie Allen
Jimmy Allen is an up and coming country singer who has recently gained mass attention due to his performances at the Bluebird Cafe. After this success, he appeared in a Superbowl commercial with Taylor Swift and and this year released his latest single "Warrior".
Tucker Beathard
Tucker Beathard is a country singer-songwriter from a musical family. He taught himself guitar from a young age and is known for his 2016 EP Fight Like Hell. Tucker has played with Dierks Bentley, Keith Urban, Miranda Lambert, and is excited to be performing as a solo artist this weekend.
Brett Young
For those who like pop country, Brett Young is the perfect act to see. This young singer-songwriter is best known for his hit song "In Case You Didn't Know". Young has toured with Thomas Rhett and Lady Antebellum and in 2017 won the Academy of Country Music Award for best New Male Vocalist Of The Year.
Dustin Lynch
Dustin Lynch is an American singer-songwriter known best for his songs "Small Town Boy" and "Where It's At". This May, Dustin released his newest single "Good Girl" which he will most likely be playing this weekend.
Florida Georgia Line
For a perfect way to end the night, catch headliner Florida Georgia Line. Florida Georgia Line is one of the biggest country names right now and this month released 2 new singles "Simple", which the duo played at this years CMT Awards, and "Colorado".
Sunday, June 18
Jackson Michelson
Jackson Michelson is a west coast country singer who combines aspects of the "sunny feel-good spirit of the Pacific Coast with the rootsy twang of the American South". Michelson is best known for his song "The Good Life" and will be touring around the US this summer.
Carly Pearce
Carly Pearce is an American country singer who began to gain recognition after appearing as a vocalist on Josh Abbot Band's "Wasn't That Drunk". Her 2017 album Every Little Thing climbed the charts quickly and she is now recognized for her hit single which is also titled "Every Little Thing".
Lauren Alaina
Lauren Alaina is an American singer, songwriter, and actress. Lauren was the runner-up on season 10 of American Idol and since then has released 2 studio albums, an EP, and multiple singles. Lauren is best known for her hit songs "Next Boyfriend", "Road Less Traveled", and "Georgia Peaches".
Kip Moore
Kip Moore is an american singer songwriter who has released 3 studio albums, an EP, and multiple singles. Kip is best known for his hit song "Something 'Bout A Truck" and is not an act to miss this weekend.
Brantley Gilbert
Last but definitely not least is closing headliner Brantley Gilbert. Gilbert has released 4 chart topping studio albums and numerous singles and EPs. He has won an ACM Award, a CMA Award and an iHeartRadio Music Award. Brantley is known for his hit songs "Bottoms Up", "One Hell Of An Amen", "The Weekend", and will be a great way to end the 4 day festival.
You May Also Like...
Gallery | June 11, 2018

Article | June 11, 2018

One of country's biggest stars, Blake Shelton, is not only a singer-songwriter, but is now the owner... VIEW ALL