Dierks Bentley Performs 'Living' From His New Album On 'TODAY'
The country star performs his latest hits for 'TODAY's' Summer Concert series!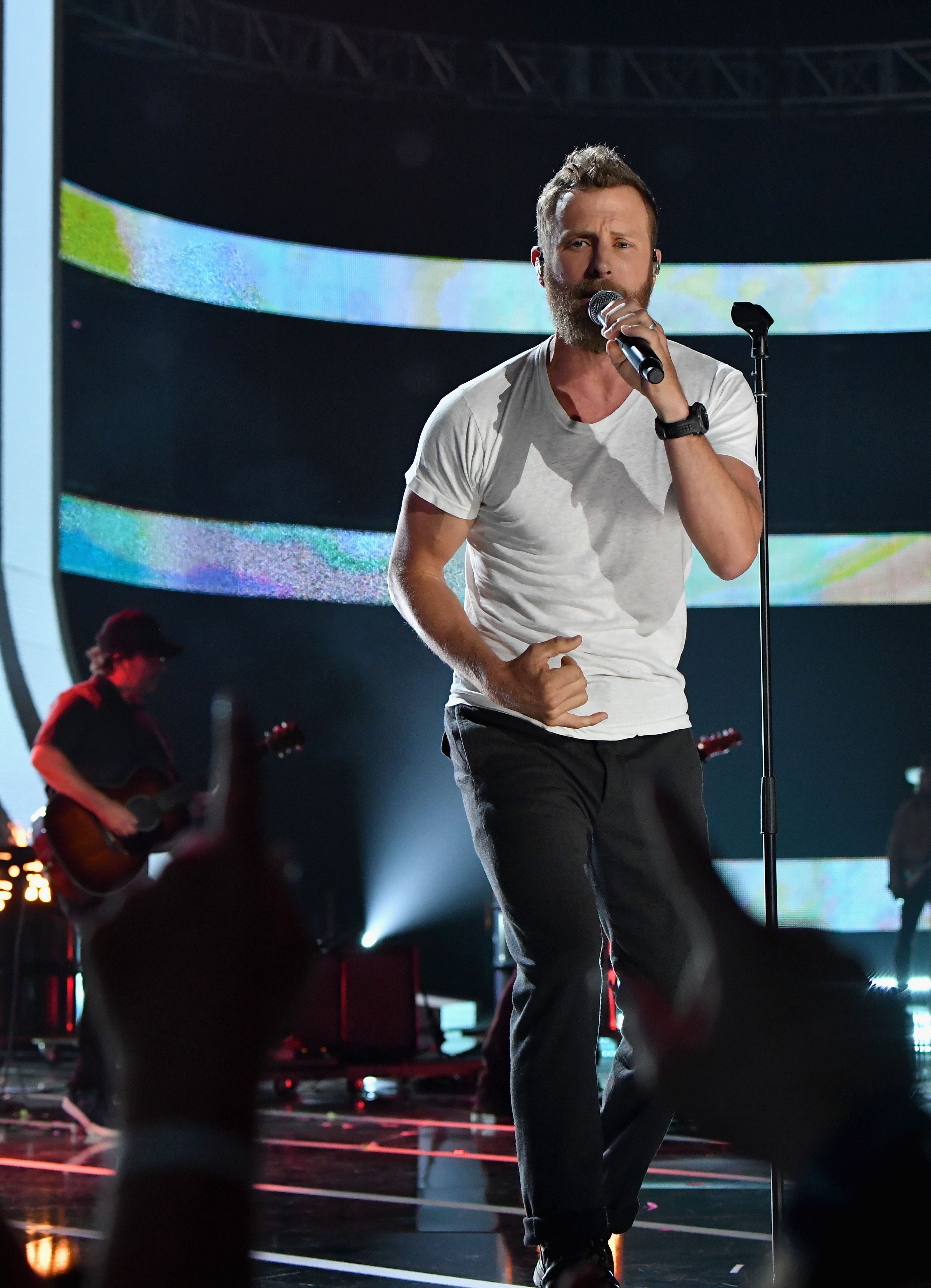 Fresh off from his appearance at CMA Fest in Nashville this past weekend, Dierks Bentley made his way to New York City this morning, June 12, to perform on TODAY as part of the show's Summer Concert series. Country fans gathered around early in the morning to get the chance to see Bentley perform his latest single, "Living," featured on his new album The Mountain.
Prior to the performance, the county star chatted with the TODAY hosts about his year, his tour and of course, his latest album. Bentley exclaimed, "The year has been off to a great start. It's been a awesome journey with the record. About a year ago started working on it, writing it and now here we are with you guys. This is a great culmination to the whole album project." In addition to his newest single "Living," Bentley also performed the album's title track "Women, Amen," and got the crowd excited for his upcoming tour this summer.
Check out his performance from TODAY below!
Bentley's The Mountain was released June 8 and was inspired by his time in Colorado last summer at the Telluride Bluegrass Festival. The record is already off to a great start after the country singer performed his latest collaboration "Burning Man" with fellow country stars' Brothers Osborne both at the recent CMT Awards and at CMA Fest.
For fans who were not able to catch Bentley live at CMA fest or in New York City this morning, you will be able to find him this summer on his Mountain High Tour. The trek will be across the US all summer long and will end in Los Angeles at the Hollywood Bowl on October 13. Make sure to get your tickets to see Bentley live before they sell out!
For more information on Dierks Bentley, his latest album, and his tour schedule, go to dierks.com.
You May Also Like...
Article | June 11, 2018

On Friday, June 8, Dierks Bentley released his newest album, The Mountain, which features a... VIEW ALL

Video | May 11, 2018