Dierks Bentley Releases New Album 'The Mountain'
The country star's latest album with have you wanting to pack your bags and experience the beauty of Colorado for yourself!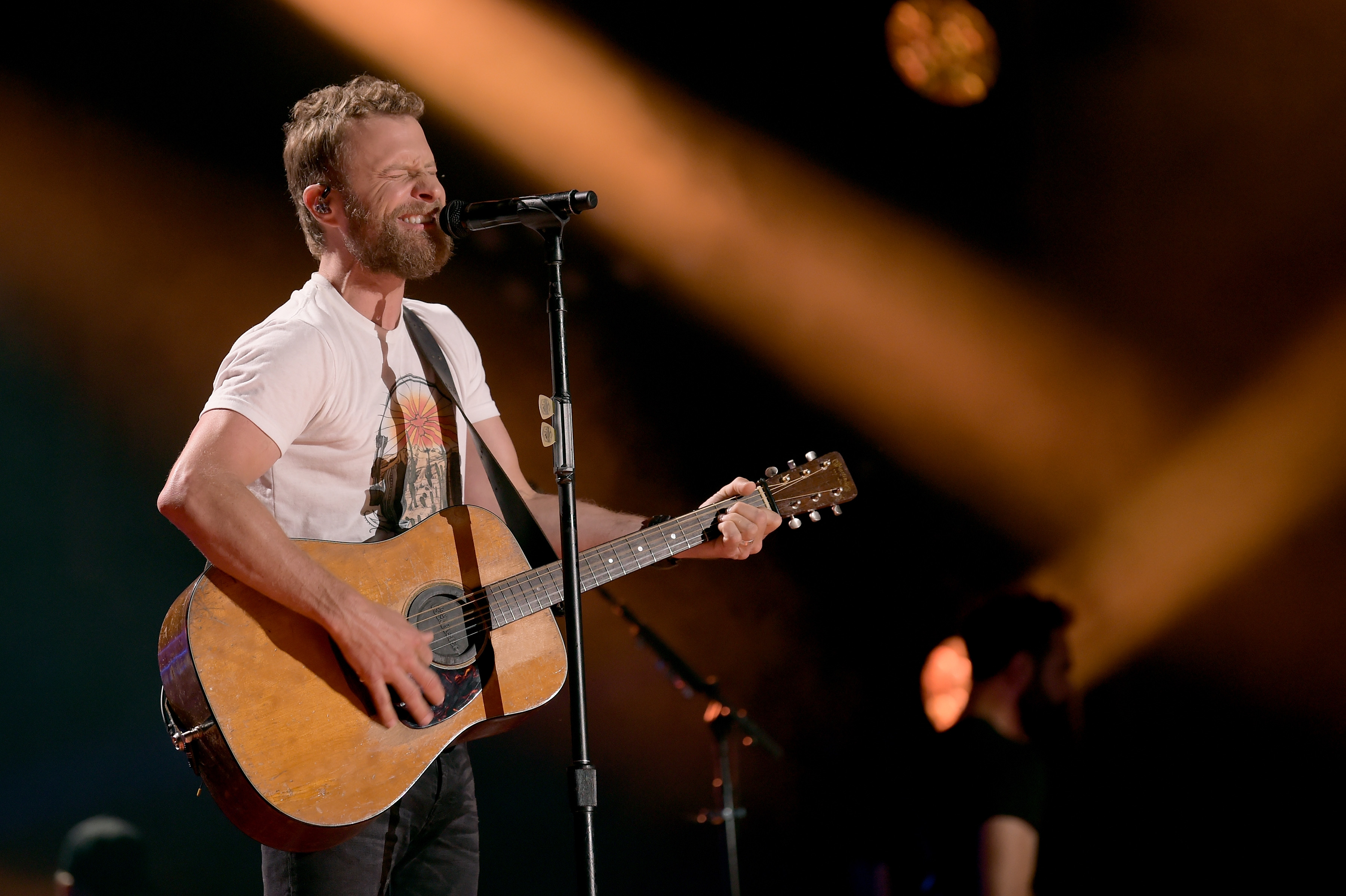 On Friday, June 8, Dierks Bentley released his newest album, The Mountain, which features a collaboration with fellow country stars' Brothers Osborne and another with Brandi Carlile.
The record is filled with an unexpected crispness that instills listeners with an image of mountain views and fresh air, while also creating a sense of nostalgia. In an interview with Entertainment Weekly, the country sensation shares that much of the album was inspired by his childhood and the picturesque terrain of his early life in Arizona. "I had this idea for awhile to do a record that ties back into where I'm from," Bentley says, "but I didn't really know how you do that. Is it a lyrical thing or a sonic thing?"
After an appearance at last year's Telluride Bluegrass Festival, Bentley was so refreshed by the Colorado scenery and vibes, he knew he had to return to the same place to write and record his next album. "There's an intangible magic to that location," Bentley says. That magic can be found on The Mountain and marks one of the most cohesive collections of his career.
His song, "Burning Man" with Brothers Osborn is predicted to be a summer smash, as it highlights the duo's foot stomping style and Bentley's thoughtful vocals. The tune is a dark and grungy collaboration about not losing your wild side as you mature ("I'm a little bit holy water/ But still a little bit burning man.") Bentley and Brothers Osborne also debuted the song during an appearance at this year's CMA Fest, giving fans a taste of his new record.

Brandi Carlile is also featured on the very bluegrass and folk inspired track "Traveling Light." Bentley shares, "I saw her play at Bluegrass and she was just blowing my mind! I got her number and texted her up [about collaborating]. It was so easy. She's like, "I don't know whether to text or to call you because you're not on your iPhone!" I'm like, "I'm on my iPad!" [Laughs] I sent her the session and she sent it back two days later—and her wife went into labor that night! I'm like, "Make sure you have a bottle of champagne before you go to the hospital!" and she sends me a picture of her bottle of champagne already next to the go-bag. I cannot wait to see her, it's going to be like seeing a long-lost friend."
After listening to The Mountain, fans will be inspired by its genuine Colorado feel and will likely find it being played during festivals, campouts and barbecues all summer long! Make sure to take a break from the stress of the work week and sit back with friends to listen to this new album.
You May Also Like...
Article | June 11, 2018

The much anticipated music video for Sugarland's new single, "Babe," is finally here! The song... VIEW ALL

Gallery | June 11, 2018