Ole Red Kicks Off It's Grand Opening At CMA Fest With Standout Performances
Blake Shelton's Ole Red opening was a huge success; CMA Fest performance's included Hunter Hayes, Maddie and Tae, and more!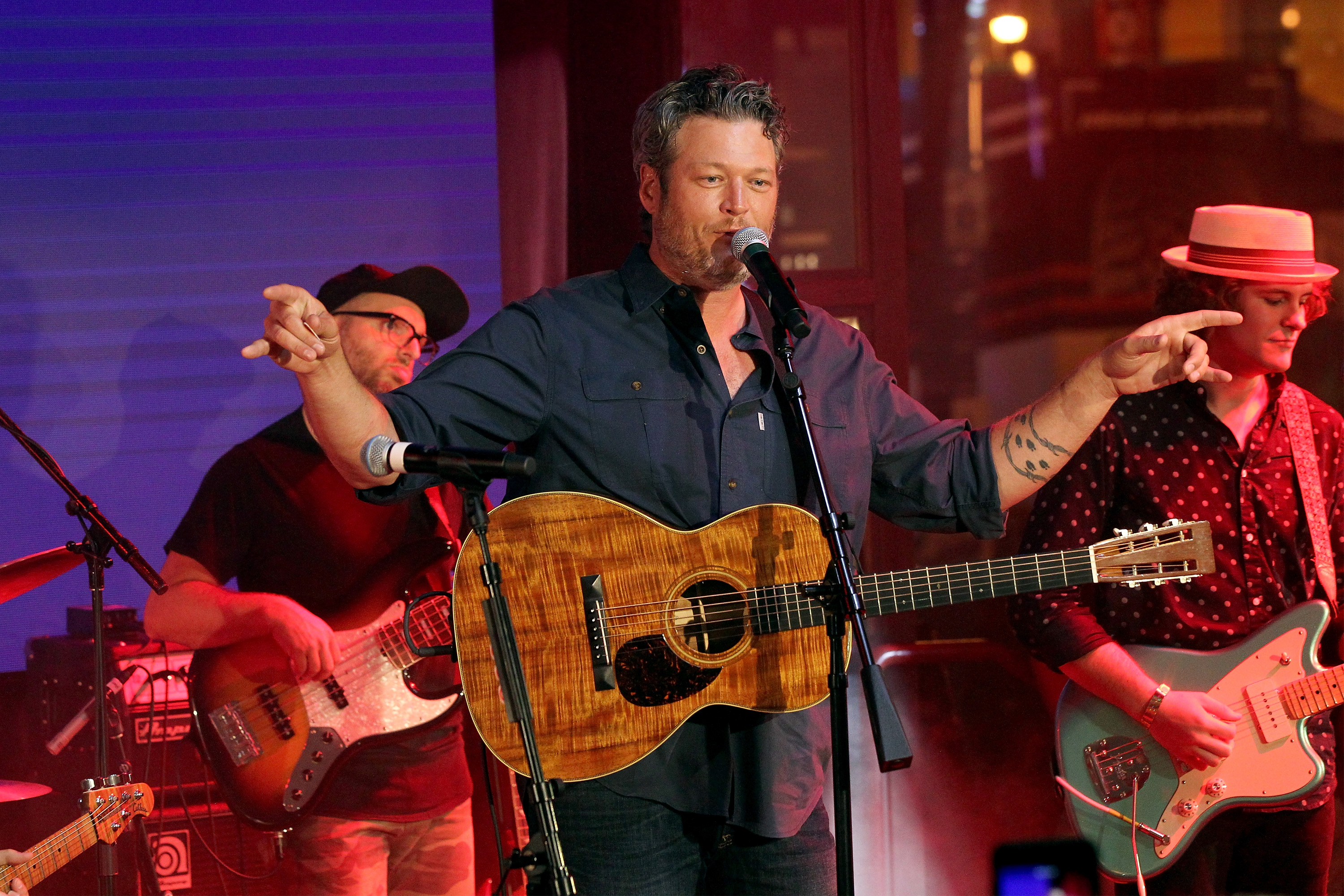 One of country's biggest stars, Blake Shelton, is not only a singer-songwriter, but is now the owner of one of Nashville's hottest new bars. Shelton's new venue, Ole Red, is a 2 story restaurant and bar with a performance stage, dance floor, retail area and a 6,000 square foot rooftop bar and restaurant, called The Lookout at Ole Red, that overlooks lower Broadway and downtown Nashville. This weekend at CMA Fest, June 7 -10, some of our favorite artists as well as some talented up and coming acts kicked off the grand opening of this exciting new hot spot!
Some of the highlight performances at Ole Red include Maddie and Tae, Midland, Cole Swindell, Mason Ramsey, as well as Blake Shelton himself.
First on our list from this hot new venue is dynamic duo Maddie and Tae, who performed one of their newest songs "New Dogs, Old Tricks" which they have previewed a few times live, but have not officially released yet. The girls performed the tune multiple times throughout the weekend, but Ole Red audience members were able to get a more intimate and stripped down version without of any special effects. Check out the video released directly from Ole Red.
new dog, ole tricks?

we're a fan. 🐾 @MaddieandTae #olerednashville @Spotify pic.twitter.com/SqO41qo1Qx

— Ole Red Nashville (@OleRedNashville) June 9, 2018
Next on our list of standout performances at Ole Red is another country favorite. Midland is always a crowd favorite and this weekend, the band performed their hit song "Drinkin Problem" on the Ole Red Stage. The show was so popular that fans were lined up outside of the bar peeking inside to try to catch a glimpse of their set. For those of you who may not have been able to get inside, catch a sneak peak of the show here.
drinkin' problem?
we wouldn't call it a problem either, @midlandofficial. #olerednashville pic.twitter.com/ighajVen4T

— Ole Red Nashville (@OleRedNashville) June 10, 2018
Another fan favorite on the Ole Red stage was Cole Swindell. This weekend, Swindell got the crowd going and had fans singing along with his hit song "Ain't Worth The Whiskey". Fans were so excited to see swindell that he didn't even need to sing before fans took to singing out his relatable and catchy lyrics themselves. Catch a glimpse of Swindell here.
.@coleswindell may as well give up the mic. #olerednashville 's got this one 🐾 pic.twitter.com/7iJQKfUXMJ

— Ole Red Nashville (@OleRedNashville) June 10, 2018
In addition to seeing big names and top playing artists, Shelton brought in internet sensation Mason Ramsey, also known as "yodel boy." For those who don't know, this young man was caught singing in a Walmart and has since gone viral, appearing on The Ellen Show, performing at both this year's Stagecoach and Coachella festivals and meeting with tons of celebrity fans. This promising young voice is becoming a favorite among young country fans and is slowly taking over the genre itslef! Check him out here:
the only blues you're allowed to have at #olerednashville are the "lovesick blues" kind. @theMasonRamsey pic.twitter.com/eF4VjxrRpd

— Ole Red Nashville (@OleRedNashville) June 8, 2018
Lastly, Shelton could not go without playing at his own bar! Shelton played one of his hit songs "Some Beach". This song, released in 2004 was Shelton's 3rd #1 hit single and with it's classic country sound, was the perfect song to christen the opening of Ole Red.
when it's your bar, you can pop up whenever you want. welcome back, @blakeshelton! #olerednashville 🐾 pic.twitter.com/42nuu6fwoU

— Ole Red Nashville (@OleRedNashville) June 8, 2018
In addition to his live performance, the bar also hosted a live stream of Shelton's set at the Grand Ole Opry. The showing was packed and the bar is already set to be one of Nashville's hottest spots for live music.
Check out the live stream of Shelton's performance at the Opry here:
You can't celebrate the grand opening of @OleRedNashville without "Ol' Red." 🐾@blakeshelton #Opry pic.twitter.com/6dkEMJu3EE

— Grand Ole Opry (@opry) June 8, 2018
You May Also Like...
Gallery | June 11, 2018

Gallery | June 08, 2018