MegaPick: Trent Harmon
The former 'American Idol' all-star is finally releasing his debut album 'You Got Em' All.'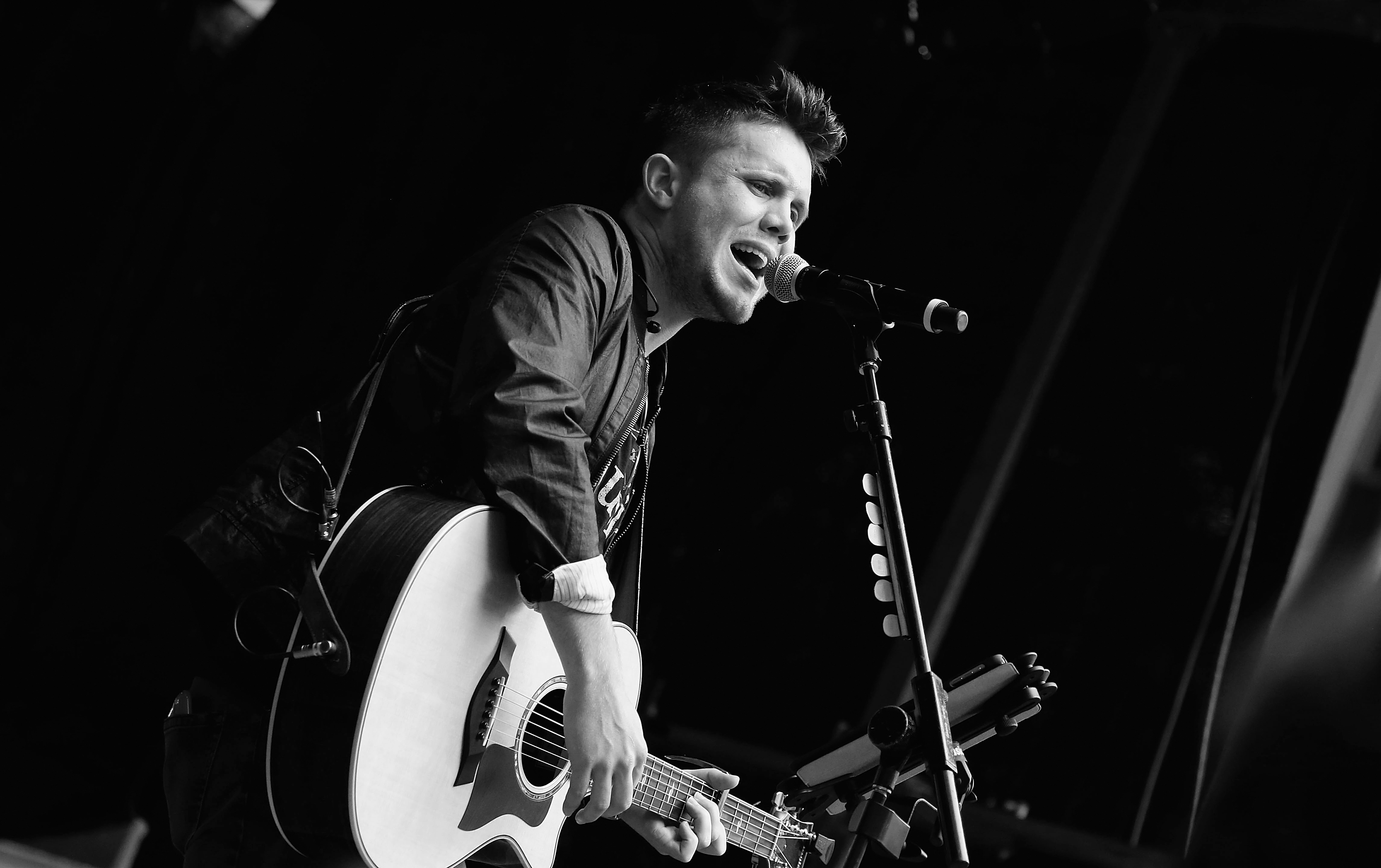 You know Trent Harmon as the winner of the fifteenth and final season of American Idol's original run. The twenty seven year old from Amory, Mississippi was crowned the winner on April 7, 2016 and his debut album You Got 'Em All has been in the works ever since.
Artist: Trent Harmon
Released today via Big Machine Records, the debut effort offers eleven new tracks from the singer, eight of which he co-wrote. Other writers include some marquee names in the country music community including Chris Stapleton on a track called "Holde On" and Keith Urban on a track called "Falling."
In advance of the album, Harmon told The Boot that he's been embraced as a member of said country music community in a great way: "Everyone's welcomed me with open arms. My calendar's full of co-writes right now," he says. "When we started the process [of making an album], I didn't even know if I could write. I knew that I'd tried, but I never really had a reason to before, because I didn't have a record deal, and I didn't have a hope of making a debut album."
Interestingly enough, the album also features Harmon's cover of Sia's monstrous hit "Chandelier." His take on the song features a mildly slower tempo and his own soaring vocals. While not exactly a countrified version of the song, it is still a highlight from Harmon's debut effort that closes out the album perfectly.
The title track of the album, "You Got 'Em All" is a poignant look at a love lost and a brokenhearted lover lamenting that his former flame got all of his better days.
'Cause I'm still waiting on life to begin again
Still waiting on love to give a second chance
To stop me and steal my breath the way you did
I'm still looking for your Jeep in every parking lot
Still taste your lips with every whiskey shot
And I hope you found whatever I ain't found yet
'Cause I feel like all my better days are gone
And I think you got 'em all
Harmon's single "There's A Girl" is a catchy up tempo song that attempts to explain why a man does the things he does with the simple answer that of course, they do it because there's a girl they are madly in love with. It's a cute look at all the crazy things one will do to be with the one they love:
Why would we drive six hundred miles one way?
Blow through cash that we ain't made
Get tattoos
Wash our trucks
Push and press our luck
Check out the complete track listing to Harmon's debut album below and grab your copy today!
1. "You Got 'Em All" (Trent Harmon, Justin Ebach, Jordan Minton)
2. "There's a Girl" (Trent Harmon, Jimmy Robbins, Laura Veltz)
3. "Hold On" (Jim Beavers, Chris Stapleton)
4. "Her" (Trent Harmon, Jimmy Robbins, Laura Veltz)
5. "First Five Minutes" (Trent Harmon, Paul DiGiovanni, Adam Hambrick)
6. "Money's On You" (Trent Harmon, Justin Ebach, Josh Thompson)
7. "'Cause I Do" (Trent Harmon, Josh Kerr, Nick Wayne)
8. "On Paper" (Trent Harmon, Jimmy Robbins, Laura Veltz)
9. "My Somebody" (Trent Harmon, Jimmy Robbins, Laura Veltz)
10. "Falling (Remix)" (Dallas Davidson, Brett James, Keith Urban)
11. "Chandelier" (Sia Furler, Jesse Shatkin)
You May Also Like...
Gallery | May 23, 2018

Gallery | May 22, 2018