5 Of Country Music's Hardest Working Moms
Check out 5 of country music's hardest working females!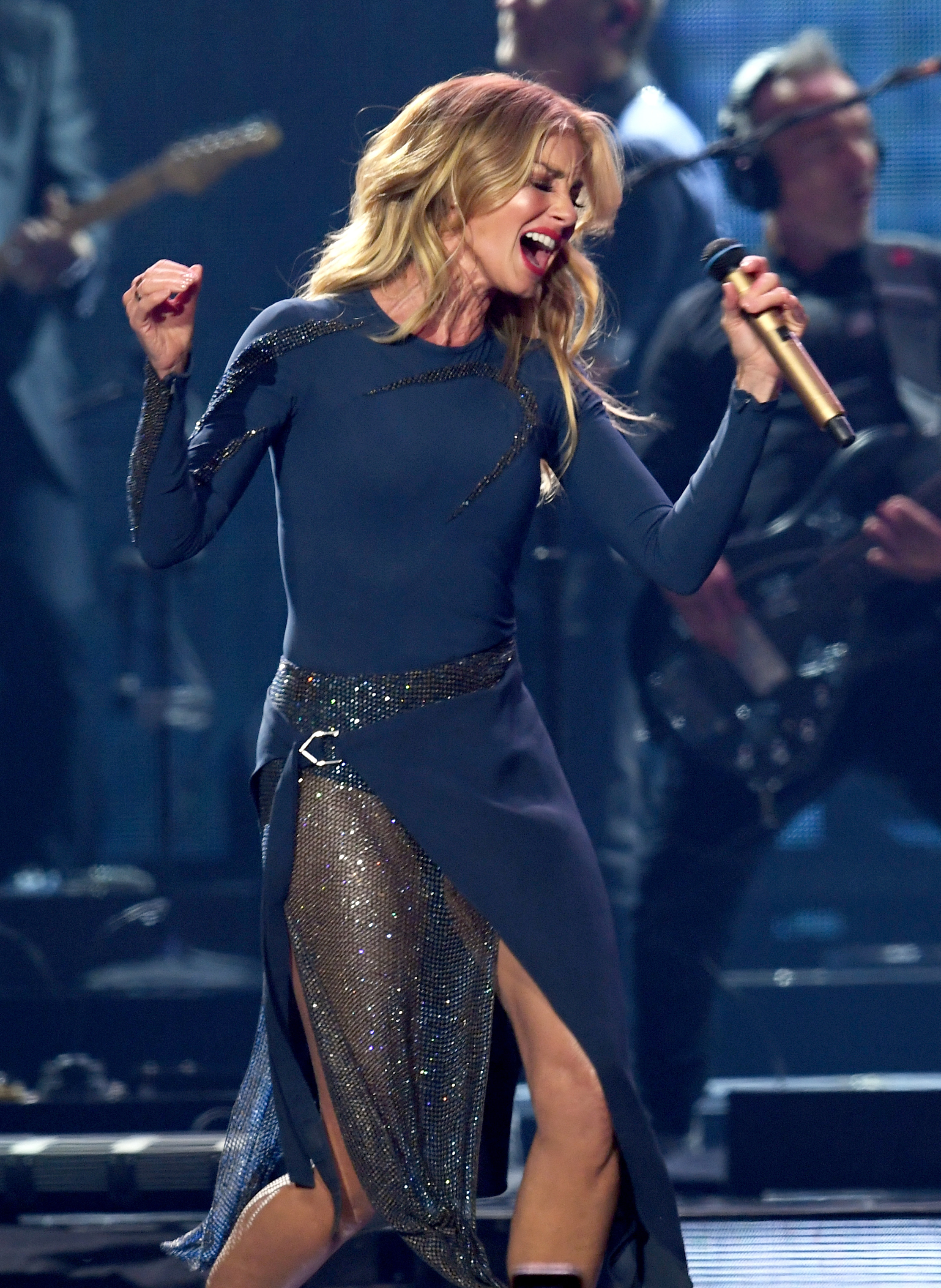 While being a mom is a full-time job in itself, many woman juggle the pressures of parenthood alongside their equally busy careers. Some of our favorite country stars moonlight as kickass moms and somehow manage to raise their kids alongside having successful music careers.
To help celebrate Mothers Day, we wanted to honor just a few of the artists that make selling out arenas while judging parenthood look so good!
Carrie Underwood
While well-know for being the fourth season winner of American Idol, selling millions of albums and collecting 7 Grammy Awards, 12 Country Music Awards and 17 Billboard Music Awards, Carrie Underwood may say her greatest achievement comes in an adorable pint-sized package. Only a few short years ago, Underwood and her husband, professional hockey player Mike Fisher, welcomed son Isaiah into the world and the country singer went from superstar to super mom!
With a new single out and the promise of an upcoming record to follow, Underwood's schedule has been busier than ever. However, this hot mama has no problem making time for her little man, whether it be reading bedtime stories or Isaiah joining his mom for a quick workout!
Jana Kramer
This talented mom of 2-year-old daughter Jolie Rae is a triple threat! From her role as Alex Dupré on the hit TV series One Tree Hill, two successful albums under her belt to earning 4th place on season 23 of ABC's Dancing With The Stars, Kramer has a lot to be proud of.
While Kramer is currently working on multiple projects, including a new podcast, she loves her time with Jolie Rae. "One second she's bossing me around left and right and then the next thing she's like a sweet little snuggle bug," Kramer says. "And between motherhood, I've got music and auditions and living in Los Angeles. It's been a whirlwind."
Jessie James Decker
With a debut album and a successful tour under her belt, this mom of three is a pro when it comes to balancing her career and family! Jessie James Decker, with husband New York Jets wide receiver Eric Decker, have three children Vivian, 3, Eric, 1, and newborn Forrest. Aside from a budding music career, Decker has a reality show with her husband, fashion and perfume lines and is on her way to becoming a veritable lifestyle guru, with her recently announced book Just Jessie: My Guide to Love, Life, Family, and Food.
The new book will include the country singer's experience as a mom, wife, and entertainer as well as personal advice on life, fashion, beauty, and pregnancy. She also mixes in stories about her life, how she met Eric and lots of family-friendly recipes. We can't wait to get our copy!
Shania Twain
Of course we had to include one of the most successful female musicians in history! Shania Twain may be a household name around the world, but to her now teenage son Eja, she's known as mom. After a substantial hiatus from the spotlight and recently releasing her first album in 15 years, Twain is hitting the stage hard with her NOW World Tour.
While Twain took a step back due to illness and personal matters, the time away allowed her to focus on raising her son and get back to being one of country music's greatest forces!
Faith Hill
Faith Hill is part of country music's strongest power couple with husband Tim McGraw and together they have three daughters Gracie, Maggie and Audrey. This year alone, she and McGraw dropped their first duets album and have been touring on their Soul2Soul World Tour. However, while she may have an extremely successful recording and touring career, Hill admits that her children provided her with the strength to accomplish whatever she wanted.
"After I had my three daughters, I felt I could accomplish absolutely anything I wanted to in my life," she explains.
"There is a strength that comes with giving birth to children. As they're getting older, their needs are so evident on a daily basis, but also their need for independence. Watching each of them establish their independence and seeing them put it to good use gives me strength and confidence."
You May Also Like...
Article | September 06, 2016

It was recently announced that country star Jana Kramer is joining Season 23... VIEW ALL

Article | September 26, 2017

Jessie James Decker has somehow found time between being the mother of two adorable little ones... VIEW ALL