Everything We Know About Jason Aldean's Nashville Bar & Restaurant
Get the inside scoop on the country star's Kitchen + Rooftop bar!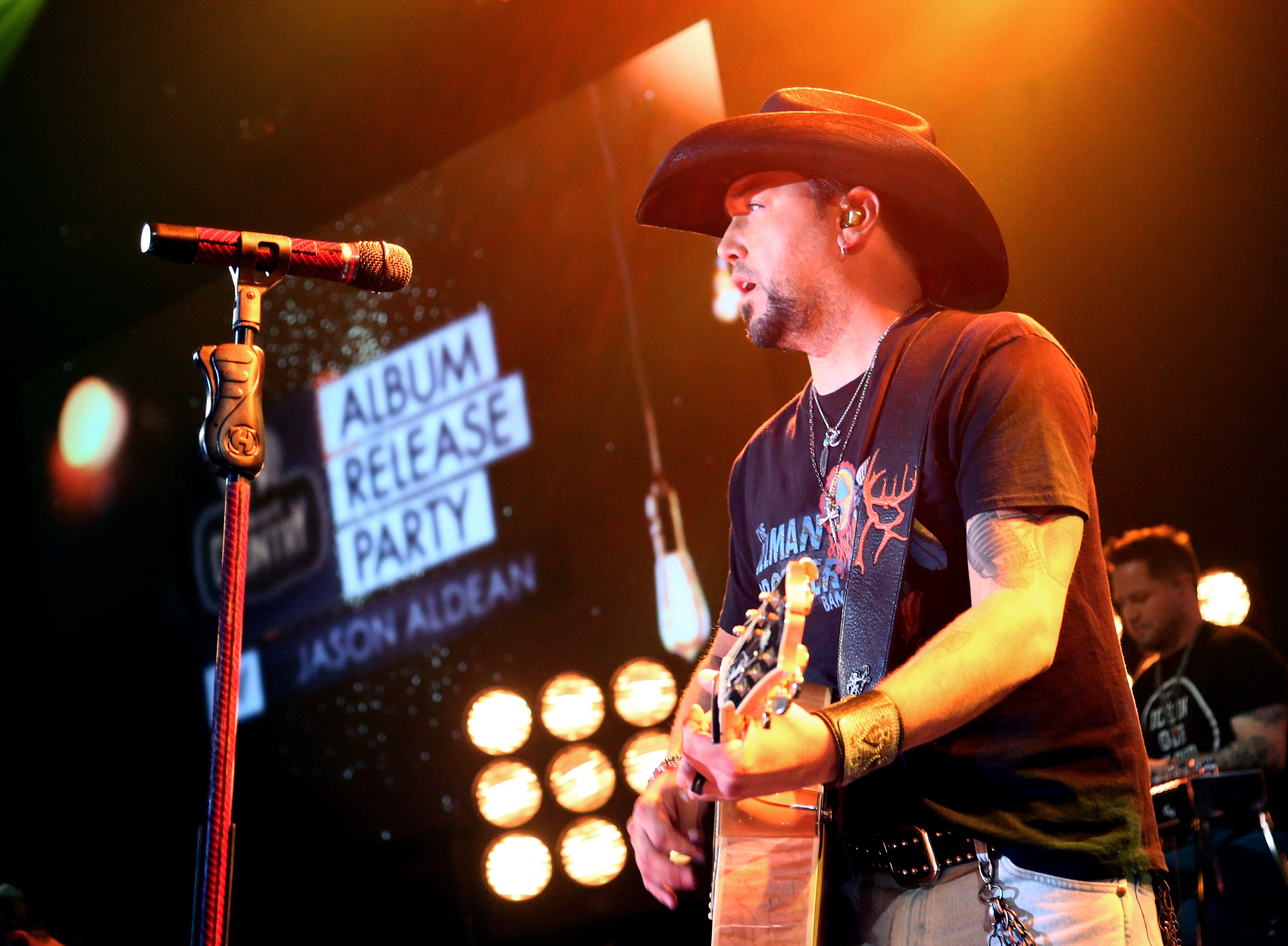 Jason Aldean will soon be expanding his resume; from singer/songwriter and kickass performer to now a restaurant owner! After months of rumors swirling around the possibility of a new Nashville eatery, the country sensation recently verified the news, with plans to open his Kitchen + Rooftop Bar on Nashville's Lower Broadway strip this June.
"It's pretty cool to finally have my own spot downtown where people can go and have a good time," Aldean says in a press release. "We've been working on this for a long time, and I'm looking forward to having everyone in town for CMA Music Fest to help break it in."
Photo courtesy of The GreenRoom PR

The new restaurant will seat 250 diners and include six bars, as well as an incredible kitchen and space for live entertainment. Along with partnering up with world-renowned chef Tomasz Wosiak to design the menu, much of the southern style recipes were inspired largely by the country star's own favorite dishes, such as steaks, pastas and salads, along with a special food-in-a-basket concept and a varied dessert menu. Aldean even plans to share a family favorite, which he worked closely with Wosiak to develop a peach cobbler that is an exact replica of his mother's own homemade recipe. The decor will also feature some personal touches, including a 1961 4020 John Deere tractor, a nod to his hit, "Big Green Tractor." Fans can expect to find two video walls that will showcase sports events and country music videos as well.
To learn more about Aldean's Kitchen + Rooftop bar, check out the venue's official website here. Which of your other favorite country stars own delicious eateries? Click here to find out!
You May Also Like...
Article | May 07, 2018

Lindsay Ell is honoring her "desert island album," John Mayer's Continuum, on a new record... VIEW ALL

Article | May 07, 2018

After a brief hiatus from the spotlight due to an injury to her face and wrist, Carrie Underwood has... VIEW ALL