MegaPick: Keith Urban - Graffiti U
Keith Urban cooks up the soundtrack to your summer with his new album!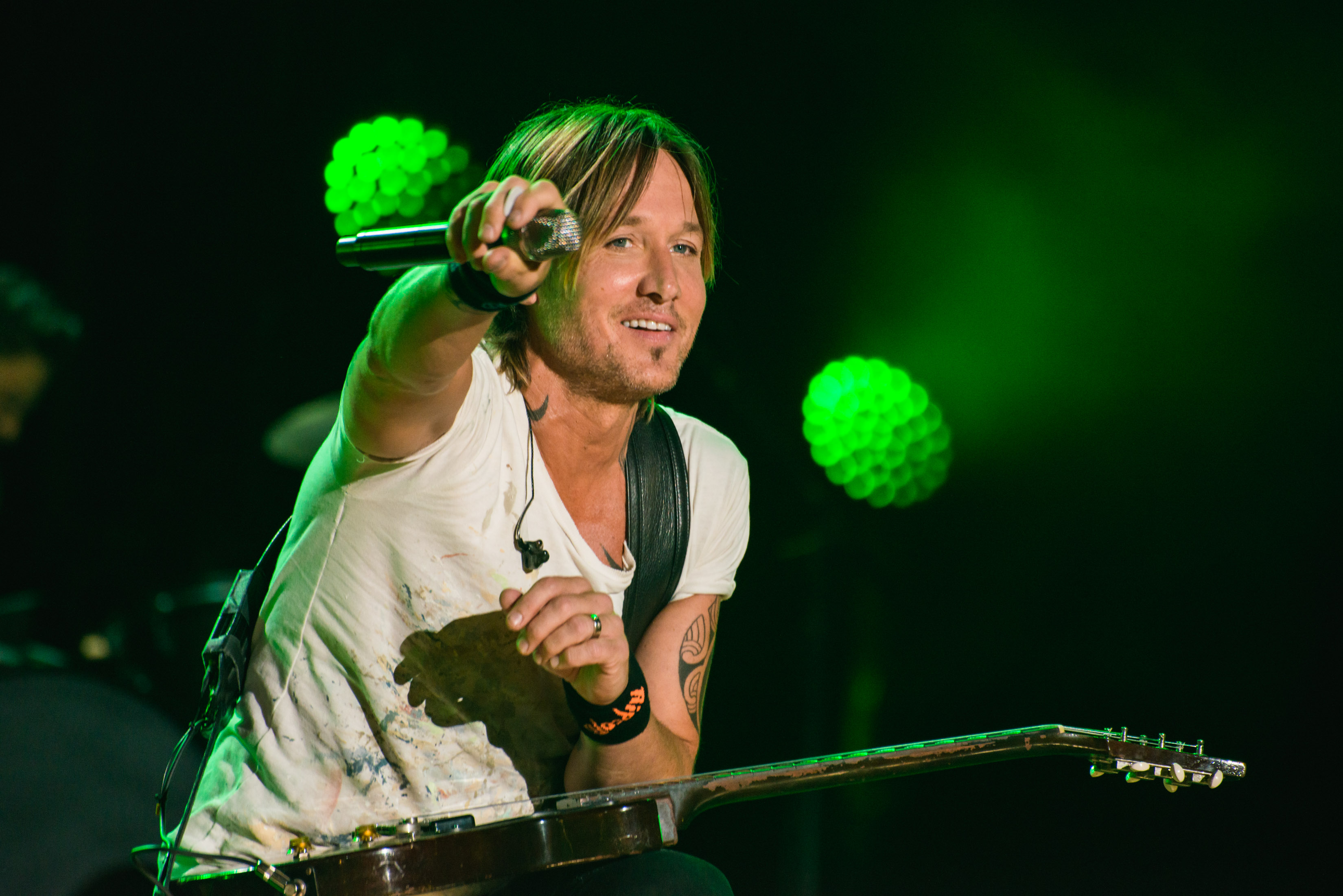 The soundtrack for summer 2018 is officially out and we can all thank Keith Urban. Graffiti U has left us speechless with his twist on country sound. Thirteen diverse and lively songs are showcased on this album that will satisfy your EDM, hip-hop and country music cravings.
Urban sat down with Rolling Stone to go behind the album and explain the songs he chose to include in the thirteen tracks, "It's always such a feeling for me, making music, and capturing what moves me. Every song on this record right now, each song spoke to me for different reasons."

Even though the album features a Merle Haggard sample, Urban drew from current music as inspiration for the record, including his "Coming Home" partner, Julia Michaels, "Everything new… Julia's records of course, Charlie Puth, everything that was coming out new, really. Strains of Daft Punk on something like 'Gemini' – that fusion of programmed music with a human feel – which they're really the masters at. There really is still nobody better at making programmed music sound so human. It's like giving the robot a soul."
Urban followed his heart, not focussing on genre lines, "I've always made music that has felt not as country necessarily, that someone in Nashville may say, 'Oh, this isn't very country,' but everybody else would say, 'That's totally country. What else is it?' It's all relative to where you are, what you're immersed in, and how you define genres as a listener. My goal was to keep capturing my musical heart where it is right now. And it's in motion. So this is musically where I'm at right now."
"Gemini" paints a picture of Urban's relationship with his wife, Nicole Kidman. While writing the song, he started telling his cowriters about their love, "Julia and Justin asked me about Nic, they go, 'Tell us about your wife,'…I said, 'Well, you know, she's Gemini.' Julia started singing, 'Baby she's both,' just that line… So the whole song started to unfold from there. So I told them more about my wife and I said, 'She is Gemini, but she's not a contradiction. She can roll with things.' And there was the opening line right there. It was quite therapeutic to get it all out."
The album impresses from song to song, full of heartfelt lyrics and true storytelling: the clear identifier of country music. With collaborators like Ed Sheeran and Julia Michaels, you are in for a treat from beginning to end.
Be sure to get your copy of Graffiti U now and then get tickets to see Urban on his Graffiti U World Tour. Visit https://www.keithurban.net for more!
Graffiti U track listing:
Coming Home (ft. Julia Michaels)
Never Coming Down
Same Heart
My Wave
Parallel Line
Drop Top (ft. Kassi Ashton)
Way Too Long
Horses (ft. Lindsay Ell)
Gemini
Texas Time
Love The Way It Hurts (So Good)
Female
Steal My Thunder
You May Also Like...
Article | February 12, 2018

Keith Urban's recently announced Graffiti U World Tour is adding fellow country sensation Lindsay Ell... VIEW ALL

Gallery | April 09, 2018