Get Ready To 'Cry Pretty'! Carrie Underwood Shares Release Date For New Album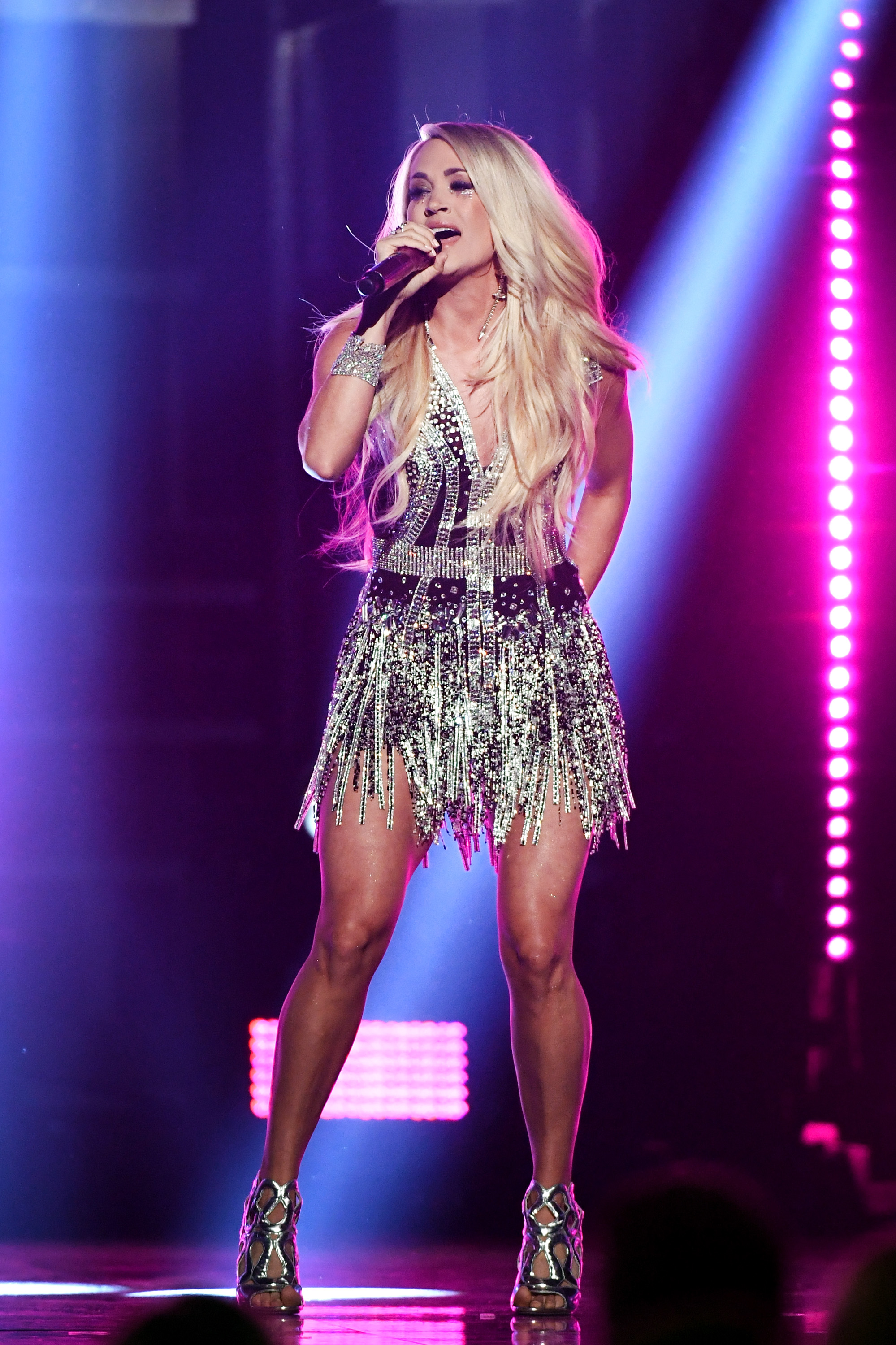 Since the release of her highly successful album, Storyteller, which produced four No. 1 singles, Carrie Underwood fans have waited almost three years for the singer to drop new music. With the release of her new single "Cry Pretty" and triumphant return to this year's ACM Awards stage, Underwood has proven that she's not only back, but better than ever! To top things off, the country sensation has announced the release of her sixth studio album, Cry Pretty, on September 14.
It's here! #CryPretty I hope you love it as much as I do!!! https://t.co/S8iq7b92Br pic.twitter.com/YEgPodfYba

— Carrie Underwood (@carrieunderwood) April 11, 2018
Underwood is co-producing Cry Pretty with David Garcia and co-wrote the title track with Hillary Lindsey, Lori McKenna and Liz Rose. To help announce the upcoming album, the "Church Bells" singer released a new video discussing her latest record.
In the video, Underwood shares how her single "Cry Pretty" encompassed her life and emotional state perfectly during the time she wrote it. "Sometimes, you get together and write a song that is exactly what you're feeling at that moment and that was 'Cry Pretty' for me. I think 'Cry Pretty' sets the tone for the rest of the album, because it's emotional and it is real, but there are also just some incredible musical moments and I feel like those things are themes that go through the rest of the album."
Check out the full promo video below:
Underwood also discussed her new single and upcoming album during an interview with Bill Cody. "'Cry Pretty' all started when I had a writing day with Hillary Lindsey, Liz Rose and Lori McKenna, AKA the Love Junkies, and Hillary came in with the title and a few lines and we just all loved it…we're all women, in different places in our lives and we all love music and we all love sharing our heart in our music. And off we went. I left that day just so excited about what we wrote and just couldn't wait to get my hands on it as an artist and a producer. It's come a long way since the day we wrote it and it's something that I'm very proud of."
Listen to the full interview in the clip below:
You May Also Like...
Article | March 29, 2018

Carrie Underwood's hit song "The Champion" is nothing short of empowering and inspirational, so when... VIEW ALL

Article | April 04, 2018

Carrie Underwood fans, it's time to rejoice and get excited because it looks like the country star is back... VIEW ALL