Rascal Flatts Kick Off Nashville Predators Playoff Game With National Anthem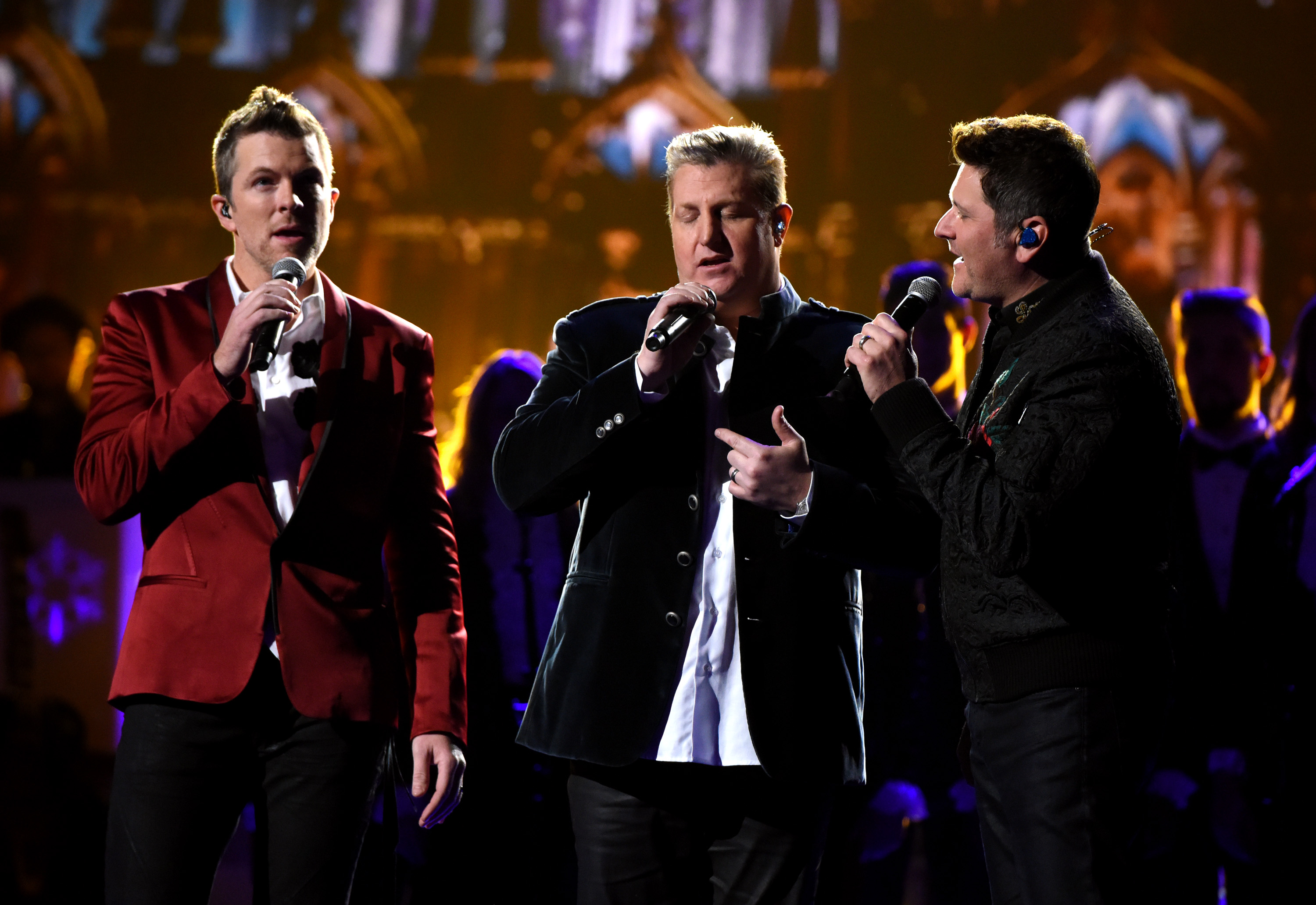 It wouldn't be a true Nashville Predators game without a little country music magic to help kick things off.
As promised, the night was full of surprises as the Predators played their first Stanley Cup Playoff game of the year against the Colorado Avalanche. To change things up, the Preds started the night with the unveiling of a new catfish tank with a fish named Gill and another fish named Ben to be added later. Even more exciting, however, was the national anthem performed by Rascal Flatts, with Gary LeVox lending his signature vocals before Joe Don Rooney and Jay DeMarcus stepped in on harmonies.
The guys continued the long-standing tradition of country star's performing the anthem and their latest rendition will definitely go down as a new favorite! Check out Rascal Flatts' performance in the video below:
HI THERE @rascalflatts! What an anthem!!! #Preds pic.twitter.com/t3279s908e

— FOX Sports Tennessee (@PredsOnFSTN) April 13, 2018
Predators fans know that one of the highlights to attending games is not only to see a great team in action, but to be surprised by the A-list country talent that stops by as well! The team's officials go to great lengths to keep the identity of their performers a secret until they hit the stage and make sure it's only the best for those in attendance.
Some notable anthem performances from last season include Carrie Underwood, the wife of Predators center Mike Fisher, Trisha Yearwood, Faith Hill, Luke Bryan, Dierks Bentley, Martina McBride, Little Big Town, Vince Gill, Lady Antebellum, Keith Urban and Kelly Clarkson. We can't wait to see who stops by this season!
There's no place like #Smashville.#StandWithUs pic.twitter.com/67Dfp1usLQ

— p-Nashville Predators (@PredsNHL) April 13, 2018
You May Also Like...
Article | May 23, 2017

Nashville, Tennessee holds a lot of history with country music, but not much with hockey... VIEW ALL

Article | April 18, 2017

With Nashville, Tennessee being located smack dab in the south, it may be tough to imagine that... VIEW ALL