Get Ready For 'The Mountain,' Dierks Bentley Releases Details On New Album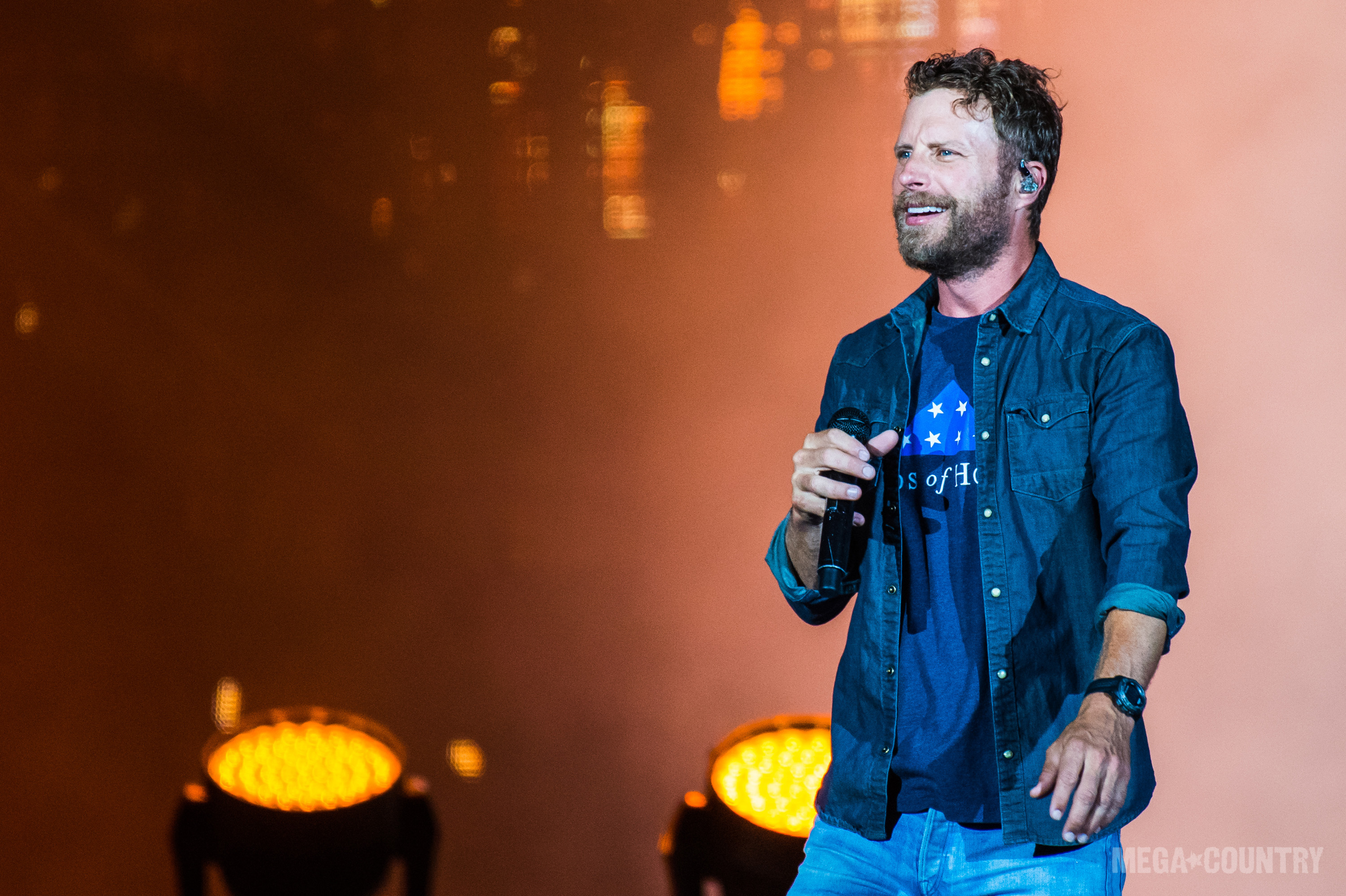 2018 looks like it's going to be a big year for Dierks Bentley. Headlining his own festival in Colorado, kicking off August 31, going out on his Mountain High Tour in May and now dropping an album, The Mountain, on June 8! And lucky for us, Bentley is divulging new details on the upcoming record, giving us plenty to look forward to.
Dierks Bentley's Album The Mountain
The country singer co-wrote 10 of the 13 new tracks, which all include thematic elements of presence and positivity, and range in style from textured rock to acoustic folk. The Mountain was inspired by the Rocky Mountain resort town of Telluride, Colorado, which hosts a bluegrass festival every summer that Bentley has attended multiple times over the years. But after performing on the festival's main stage in 2017, the picturesque surroundings became more than a much-needed getaway. "I found myself there, constantly reaching for my guitar," Bentley said. "It was like a gravitational pull. That town and those people just make you want to be creative, I couldn't describe it. I was like 'How do I tell everyone in Nashville this is what I want to write about?' I realized I couldn't bring it back, so I had to take everyone out there."
Bentley also adds that the album is a true representation of where he's at in his life. "For me it's the best of both worlds, and it feels like something new. It's powerful but also happy, with acoustic sensibility mixed in with the big sounds I like to have for the road," Bentley added. "They are the songs I'd play for somebody to say, 'This is who I am right now.'"
The Mountain is available for pre-order April 13, with an instant download of the album's title track.

THE MOUNTAIN Track Listing:

1. Burning Man (Feat. Brothers Osborne)
2. The Mountain
3. Living
4. Woman, Amen
5. You Can't Bring Me Down
6. Nothing On But The Stars
7. Goodbye In Telluride
8. My Religion
9. One Way
10. Son Of The Sun
11. Stranger To Myself
12. Travelin' Light (Feat. Brandi Carlile)
13. How I'm Going Out

You May Also Like...
Video | April 06, 2018

Article | April 12, 2018

You all know and love Morgan Wallen for his song "Up Down," the smash-hit featuring Florida Georgia Line... VIEW ALL