Carrie's Back! How Does 'Cry Pretty' Hold Up? Find Out.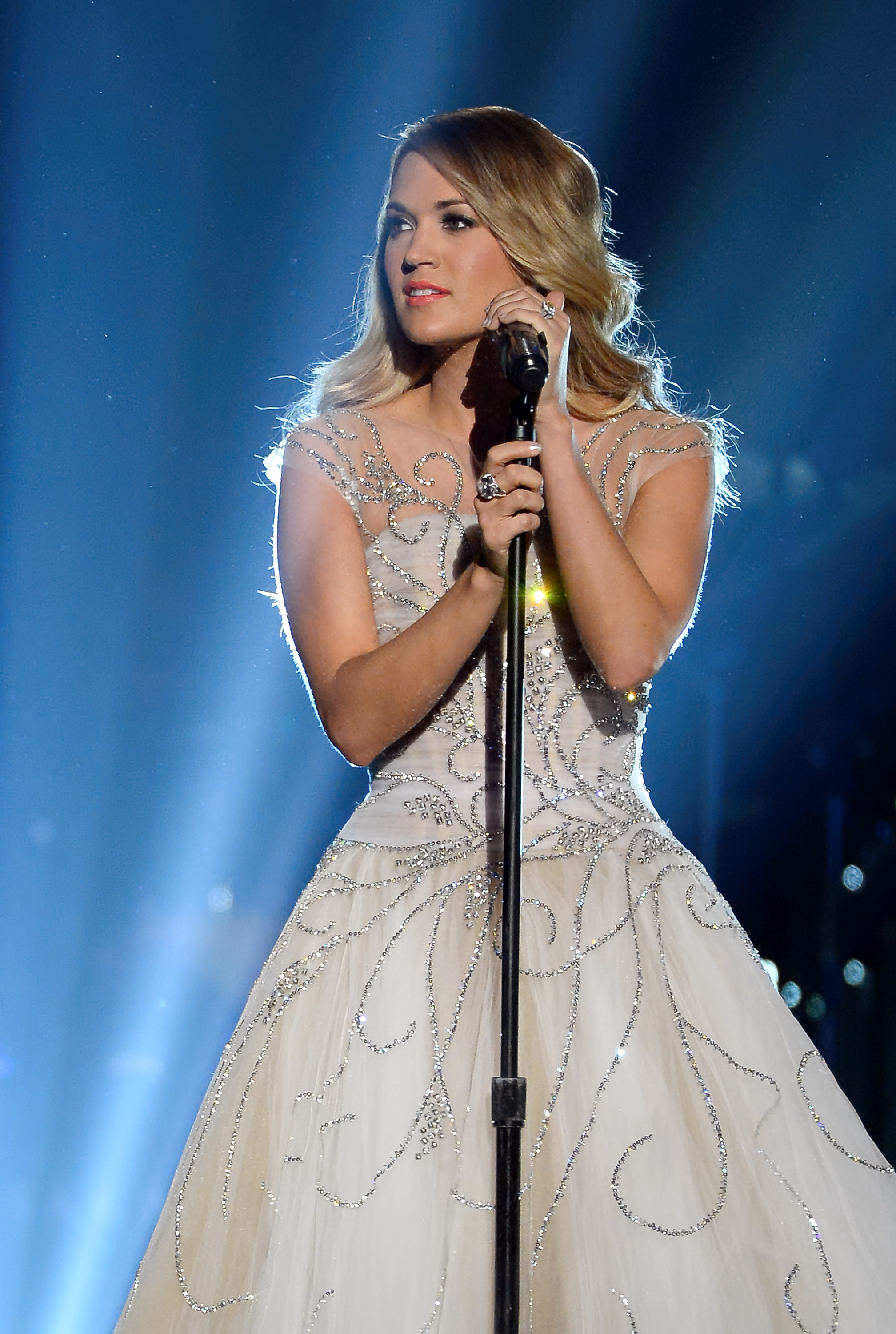 Country fans, prepare to "cry pretty" because Carrie Underwood is finally back with a new single under her belt. "Cry Pretty' is the first single off her to-be-announced sixth studio album.
Even though Underwood gave us a taste of new music with the previously released "Champion", featuring Ludacris, it's exciting to see the American Idol winner share a song from her upcoming album. The track is already getting massive airplay, with several country radio stations sharing their love for the comeback single. Check out their tweets below!
Turn it up!

The brand new single from @carrieunderwood #CryPretty is on 📲https://t.co/LZkJtvKAbW

— Bobby Bones Show (@bobbybonesshow)

April 11, 2018
LISTEN NOW! @CarrieUnderwood world premieres #CryPretty on @iHeartRadio. https://t.co/CuozrAXtcZ pic.twitter.com/rcM6w3HR2T

— Cody Alan (@cmtcody)

April 11, 2018
#CryPretty producer: great, 3 minute song. That's a wrap…unless you want to come back in the studio and just SLAY for a minute straight…@carrieunderwood : pic.twitter.com/UAjSq0hNs4

— Elaina Doré Smith (@elainadsmith)

April 11, 2018
Tell us what you thought of @carrieunderwood's new song #CryPretty with ONE emoji…

We're playing it at the top of EVERY hour this morning!

— Ty, Kelly & Chuck (@TyKellyandChuck)

April 11, 2018
"I wrote it with three incredible women: Hillary Lindsey, Liz Rose, and Lori McKenna, who also write under the name Love Junkies," the country star writes in a letter addressed to her fans. "I joined one of their writing sessions last year to see if we could come up with some magic…and we did! The title refers to when emotions take over and you just can't hold them back. It really speaks to a lot of things that have happened in the past year and I hope when you hear it, you can relate those feelings to those times in your life. It's emotional. It's real. And it ROCKS!"
Underwood also hints that an upcoming tour is in the works, "but that's a blog for another day!"
Listen to the single below, and be sure to catch Carrie this weekend performing "Cry Pretty" at the 2018 ACM Awards on April 15. This will be her first performance and public appearance since her fall last November which required stitches in her face. We can't wait to see her back in action!!
You May Also Like...
Article | March 29, 2018

Carrie Underwood's hit song "The Champion" is nothing short of empowering and inspirational, so when... VIEW ALL

Article | April 04, 2018

Carrie Underwood fans, it's time to rejoice and get excited because it looks like the country star is back... VIEW ALL