Kelsea Ballerini Performs 'I Hate Love Songs' on 'James Corden'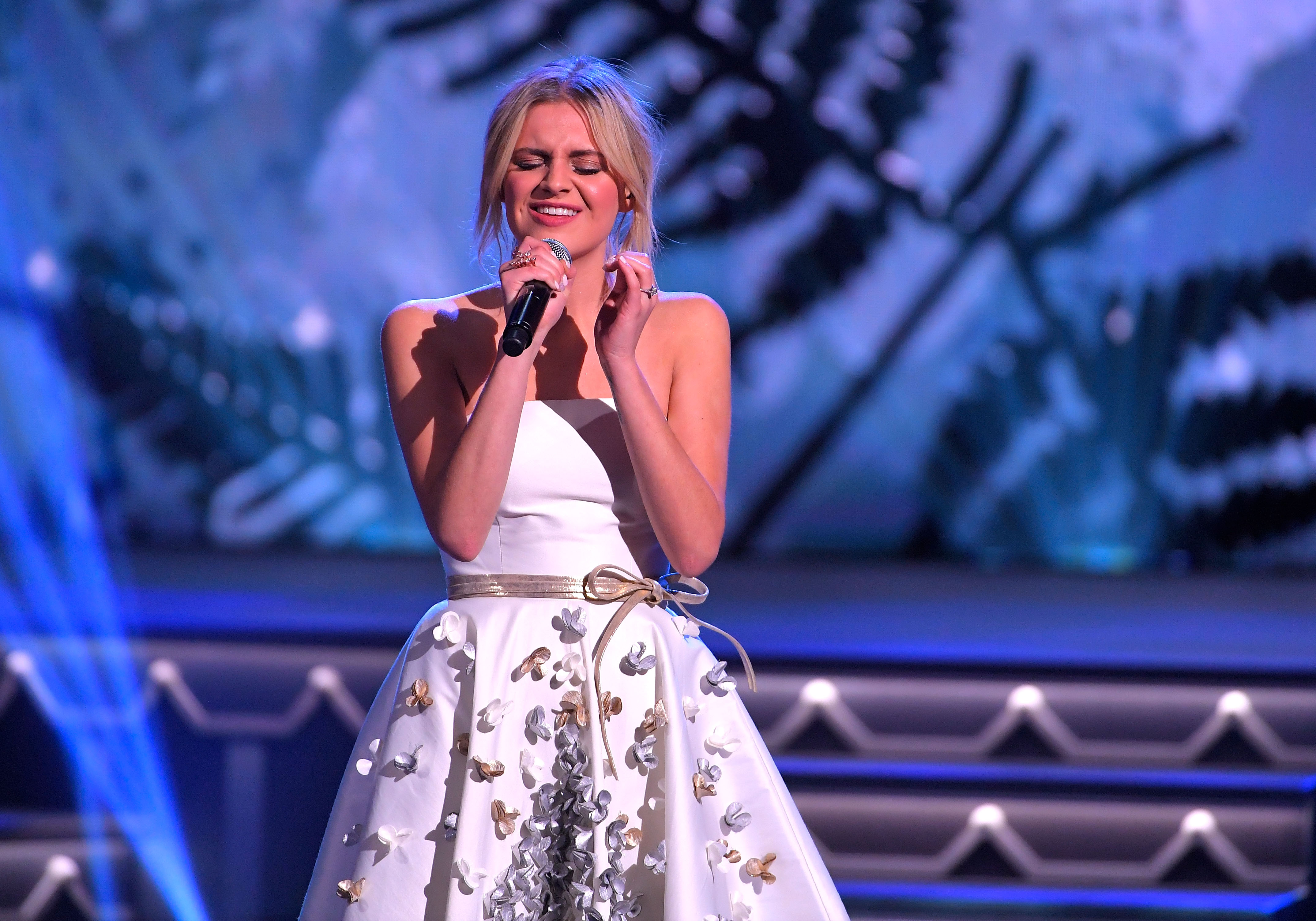 Kelsea Ballerini may "hate love songs", but we loved her performance on The Late Late Show with James Corden last night (April 10). The 24-year-old country singer performed a charming rendition of her recent single "I Hate Love Songs".
Wearing a blush pink blazer, Ballerini belted her hit single on the Corden stage, complete with a live band. She ends the performance with a slight edit to the final chorus, singing "I hate love songs / But Corden, I love you", and pointing to the camera with a smile.
Watch Ballerini's live performance on Corden below!
"Hating love songs" isn't the only thing Ballerini is vocal about; she's also all about girl power and showing support for fellow women country stars. In a recent Instagram post, Ballerini voiced her frustration regarding a Twitter poll that seemed to pit Maren Morris, Kelly Clarkson, ACM "New Female Vocalist of the Year" Lauren Alaina and Ballerini against each other, even if it wasn't their intention.
"This is definitely an insta-vent, because I don't want the new females in country music to be misrepresented to the fans or the media as the popular girls in high school that pose for photos like we're bffs, but secretly despise the one that dates the quarterback," wrote Ballerini. "And more than that, I don't want US to feel like that. This isn't 'mean girls,' this is country music. Where you actually CAN sit with us."
Ballerini's next televised performance will be later this week on Sunday (April 15) at the ACM Awards, where she has earned nominations for Female Vocalist of the Year and Music Video of the Year with "Legends". Ballerini will also perform later this month at Stagecoach Music Festival before she hits the road with Keith Urban on his GRAFFITI U Tour kicking off in June.

You May Also Like...
Article | February 15, 2018

Kelsea Ballerini had big plans this Valentine's Day: a sold-out show at Nashville's Ryman Auditorium... VIEW ALL

Article | March 09, 2018

Kelsea Ballerini better not 'Apologize' for the excellent cover she did while in London for the... VIEW ALL