Kenny Chesney Wants Us All To Just 'Get Along'
Chesney is spreading some important messages with his new single 'Get Along.'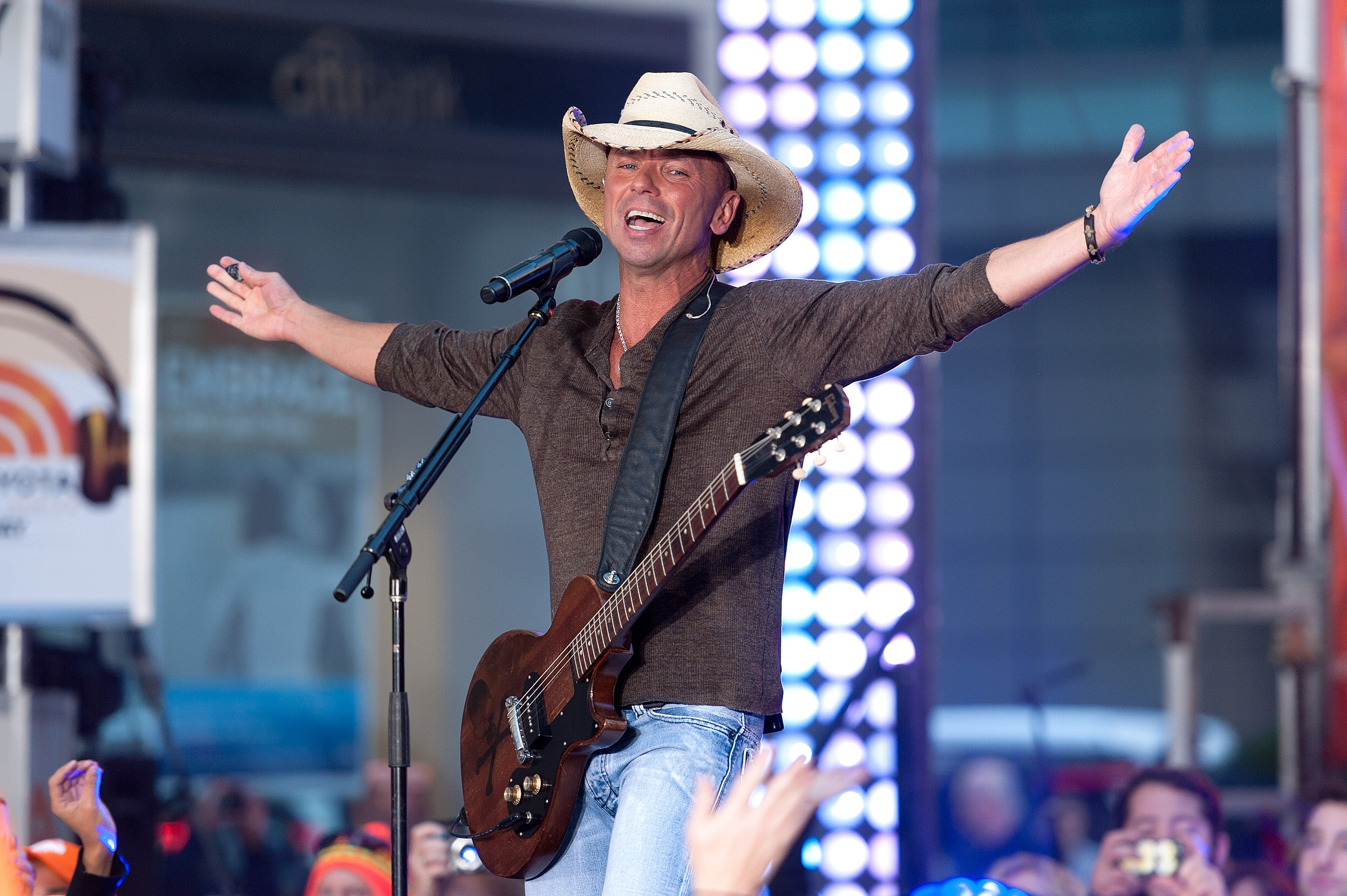 Sometimes when life gets a little too heavy, music can offer the perfect solution. And Kenny Chesney has just released the perfect song to remedy any bad feelings you may be having these days.
On his upcoming album, the country singer tried to tap into both the moment and the feel good, to create his most personal record to date. Chesney's album will showcase his thoughts on life, the world and the state of where we are now and he offer's fans a taste of whats to come with the single "Get Along."
Get along… find the common ground… know the basic stuff is where the joy, the love, the happiness is. #GetAlong https://t.co/JrDsiX9rid pic.twitter.com/Wf4IDPYGJt

— Kenny Chesney (@kennychesney) April 6, 2018
The country singer shares insights in a press release on how "Get Along" came about. "Some days, it's like the world is just angry, screaming people," Chesney reflects, "all harping on what's wrong, how other people are awful. The more I move around, talking to people, though, the more I know people are SEEKING THE SAME THINGS, working hard to get by and HOPING FOR the best for their family and friends. It's simple, but we keep getting driven apart – and made unhappy. When I heard this song, beyond how good the rhythm felt, I was amazed how simply they broke all this stuff down. Get along… find the common ground… know the basic stuff is where the joy, the love, the happiness is."
Written by Shane McAnally, Ross Copperman and Josh Osborne, "Get Along" continues Chesney's dedication to creating music that is relatable as well as memorable. "To me, music is what you make it, and I want music that sounds good, but also gives you permission to really live," Chesney explains. "I think we can get so caught up in expectations, our own and other people's, and we forget what matters."
Listen to the country sensation's new single below:
Catch Chesney on his Trip Around The Sun Tour, which kicks off April 21 with Old Dominion for support on the amphitheater dates as well as select stadium dates, while Thomas Rhett and Brandon Lay will join for the stadium shows.
You May Also Like...
Article | April 05, 2018

Dierks Bentley's dreams are coming true. This morning, Bentley announced the Seven Peaks Music Festival... VIEW ALL

Article | April 05, 2018

With three singles from his upcoming album available already, Keith Urban has officially announced a release... VIEW ALL