MegaPick: Ashley McBryde
McBryde has some serious guitar skills and a killer album that you got to hear to believe!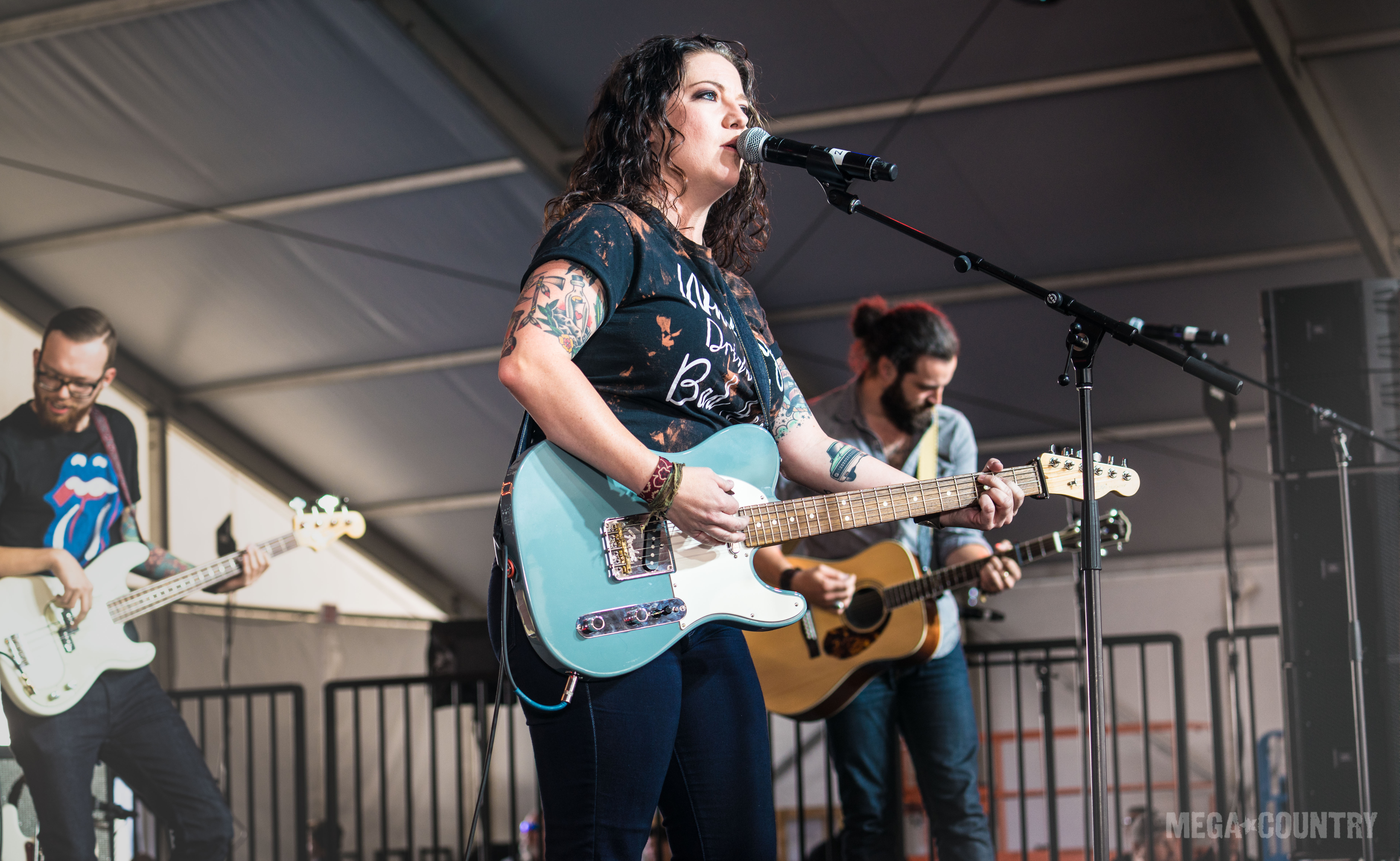 It feels like only yesterday Ashley McBryde was featured in MegaCountry's New Artist Spotlight. A little over eight months later, the country songstress has released her debut album, Girl Going Nowhere. It's a pivotal moment in her career. According to a press release, McBryde gave herself permission "to make the record she had always wanted to create without worry of Music Row naysayers complaining she was too traditional, too rock or too tattooed." Contrary to the fears and concerns McBryde once had, fans and critics are loving the album.
The album's title-track, "Girl Goin' Nowhere," encapsulates McBryde's journey from an aspiring singer/songwriter in small-town Arkansas to a successful country act. She quotes some of the nay-sayers she faced. The song itself proves them all wrong. Her vocals are soft but strong, backed by an acoustic guitar that grows into a full band.
In "A Little Dive Bar in Dahlonega," McBryde becomes more soulful. According to an interview with McBryde, the song was inspired by a co-writer's bad day turned good. After his car broke down in small town Georgia, he stumbled upon a dive bar where he saw one of his idols perform and met his wife. McBryde was inspired by how something so unfortunate turned into a life-changing night and wrote "A Little Dive Bar in Dahlonega."
NPR's All Songs Considered distinguished Girl Going Nowhere as a "fantastic album, that is just what country needs. The cheap comparison would be female Chris Stapleton, but Ashley is her own woman. She really does however, combine the energy of rock, the earnestness and simple beauties of prime-era Springsteen or John Mellencamp."
NPR further raved, "Her songs are about family, working people, about living your best life when your best life is maybe on the outskirts of town on a ranch house with a manual lawnmower." It isn't just NPR that loves McBryde's new album. Fans are taking to social media and praising McBryde for creating songs they can connect with.
Girl Going Nowhere is available now. Click here to stream or purchase it. McBryde is currently on tour. Click here to get tickets before they sell out!
Girl Going Nowhere track listing:

Girl Goin' Nowhere
Radioland
American Scandal
Southern Babylon
The Jacket
Livin' Next to Leroy
A Little Dive Bar in Dahlonega
Andy (I Can't Live Without You)
El Dorado
Tired of Being Happy
Home Sweet Highway
You May Also Like...
Gallery | June 28, 2017

Article | July 26, 2017

Ashley McBryde takes the reign as this week's New Artist Spotlight. McBryde grew up in Mammoth Spring... VIEW ALL