New Artist Spotlight: Ruthie Collins
Ruthie Collins has brought her vintage-meets-modern style to Nashville!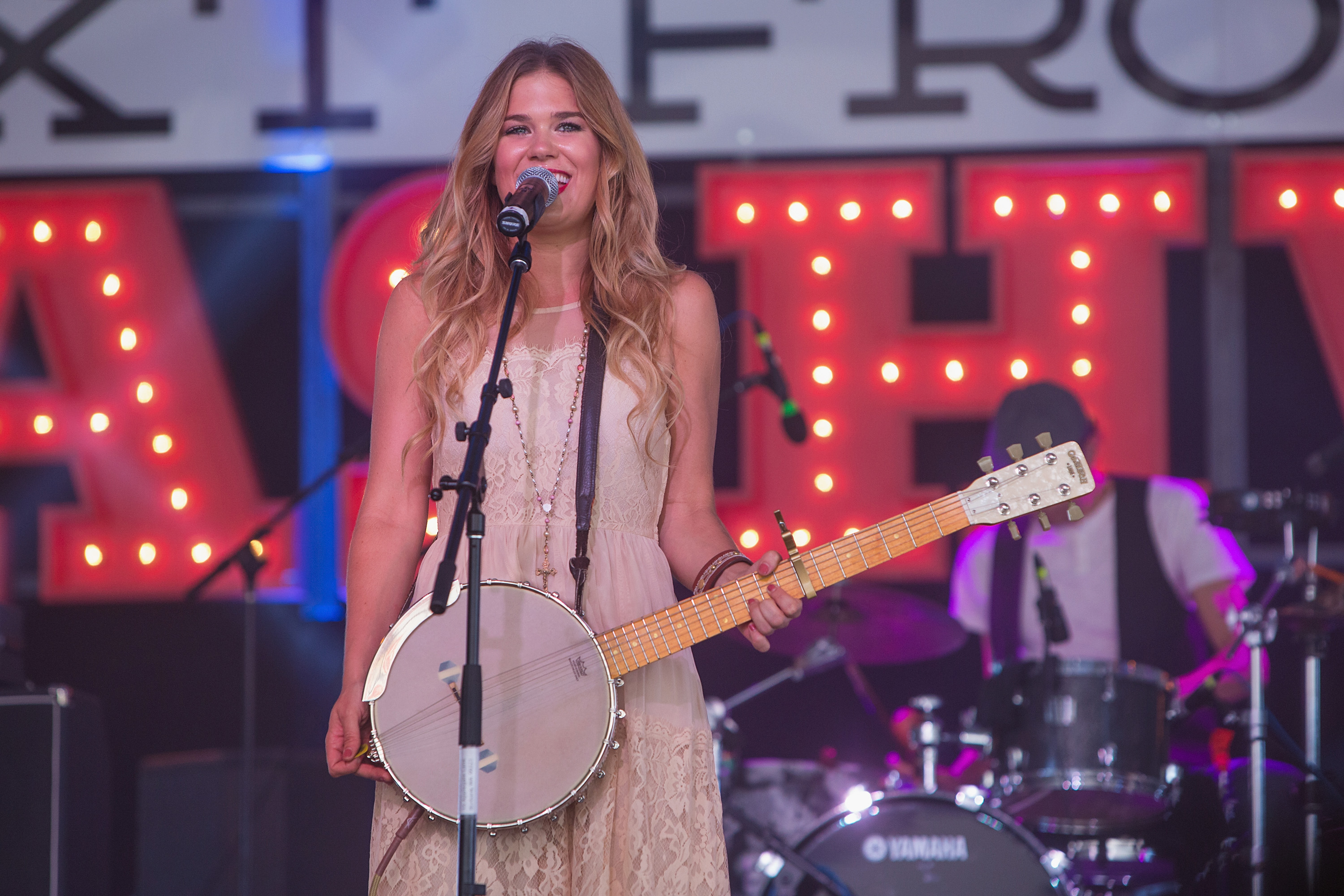 Originally from western New York, Ruthie Collins has brought her vintage-meets-modern style to Nashville and country music.
The Berklee College of Music alum is no stranger to music and the entertainment industry: Collins hosts A&E's DIY show, Home.Made, and recently performed on The Bachelor's Winter Games.

Late last year, she released a short film for her debut album, Get Drunk and Cry. The beautifully made film features Collins singing her way through a break-up. It highlights "Boys and Beaches," "Getting Out There," "Pink Bic," "You Don't," and "Get Drunk and Cry." The scenes are stunning and Collins shows off her acting chops too. Watch it below!

In an interview with Sounds Like Nashville, Collins talks about how her songs naturally leant themselves to becoming a short film. Collins explained, "there was already sort of a natural story ark in the songs just based on them being basically true life events that I've lived, so it just made sense to do it that way."

Her break-up fueled album has spoken to fans in a unique way. Collins believes it's because of the sad nature of her songs. She says, "being happy is great, but being sad feels more. You feel it deeper, and that's too bad, but that's just the way it is. So I think sometimes sad songs touch people more and for me, that's certainly the case."

Get Drunk and Cry is available now. Click here to purchase it now! Catch Collins on A&E's Home.Made on Saturdays at 9/8c. In the meantime, binge watch her DIY videos here!

You May Also Like...
Gallery | March 27, 2018

Article | March 27, 2018

Trent Harmon, the winner of the final season of the original American Idol, has announced his... VIEW ALL