MegaPick: Jordan Davis
Jordan Davis' debut album, 'Home State', is out and we have it on repeat!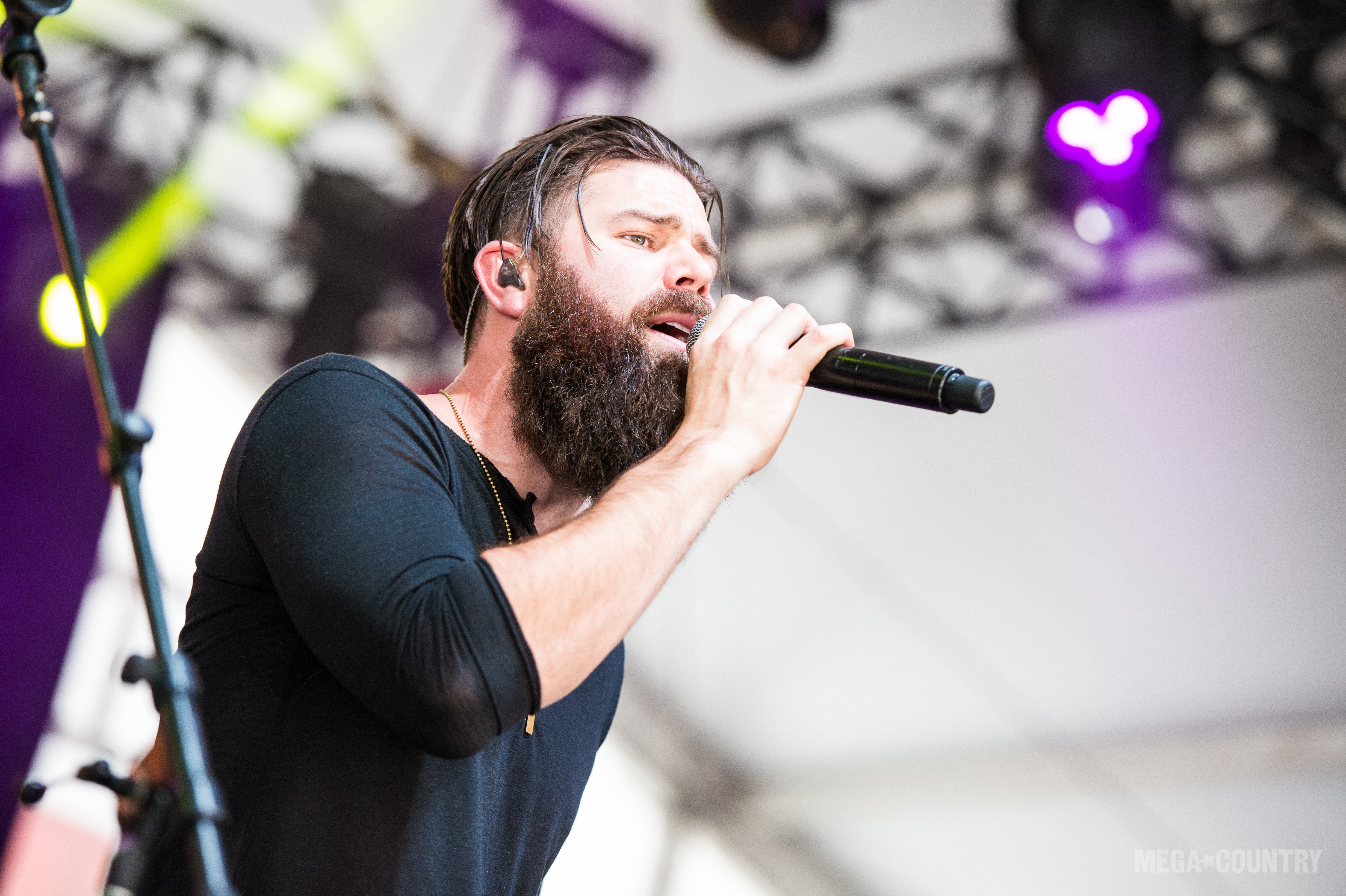 Jordan Davis' debut album, Home State, is officially out and we can't take it off constant repeat. Davis penned every song on the twelve-track album including his hit lead-single, "Singles You Up," and pre-release tracks "Slow Dancing in a Parking Lot" and "Take It From Me."
The album consists of beautiful songs about love, including upbeat dance-anthems, heartfelt ballads and tales of heartbreak. Davis' brother, Jordan Davis, who is also a rising country artist, is credited as a cowriter on the first track, "Take It From Me." Other notable cowriters include Justin Ebach, Matt Jenkins, and artist, Seth Ennis. Paul DiGiovanni of Boys Like Girls produced the entire project.
The writing process for the album was unique: "Singles You Up" was one of the last songs written for the album. Davis explains, "'Singles You Up' was actually one of the last songs we wrote for the album. I went back in and wrote a couple more with my producer that we're looking pretty hard at. It's been thrown into fast-forward."
Songwriting is always at the forefront for Davis. He tells Rolling Stone, "having such a deep-rooted songwriting background, the actual lyric and the story is up front in every song of mine. I always go back to John Prine, just because he has those songs that can tear your heart out, and these borderline funny songs that are very witty and well-written. Some days I want to hear songs like 'Sam Stone,' but other days I want to turn on music I don't have to think much about and just enjoy. I wanted to do that, too."

Davis has been on the road consistently, opening for Kip Moore and on his very first headlining tour, the White Wine & Whiskey Tour, which wrapped up last night in St. Louis. Davis will open up for Jake Owen on tour this summer. On Wednesday night, March 21, at Exit/In in Nashville, Davis was surprised with his first RIAA certified Gold plaque for "Singles You Up."
Jordan Davis' first RIAA certified Gold plaque for "Singles You Up"
Be sure to listen to Home State everywhere HERE and catch Davis on the road in the coming months. Let us know what your favorite track from the album is!
Home State Track Listing:
Take It From Me (Jordan Davis, Jason Gantt, Jacob Davis)
Going 'Round (Davis, Ben Daniel, Pavel Dovgalyuk)
More Than I Know (Davis, Paul DiGiovanni, Blair Daly)
Slow Dance in a Parking Lot (Davis, Lonnie Fowler)
Singles You Up (Davis, Justin Ebach, Steven Dale Jones)
Sundowners (Davis, Josh Jenkins, Matt Jenkins)
Tough to Tie Down (Davis, Jeff Middleton, Seth Ennis)
Made That Way (Davis, DiGiovanni, Scooter Carusoe)
So Do I (Davis, DiGiovanni, Jamie Paulin)
Selfish (Davis, Gantt, Joshua Wade Door)
Dreamed You Did (Davis, Shane Minor, Jonathan Singleton)
Leaving New Orleans (Davis, Fowler, David Frasier)
You May Also Like...
Gallery | March 21, 2018

Article | March 22, 2018

Yesterday, March 21, Keith Urban released his second track from his highly-anticipated, upcoming... VIEW ALL