Brad Paisley & Ellen DeGeneres Team Up For California Wildfires Benefit Concert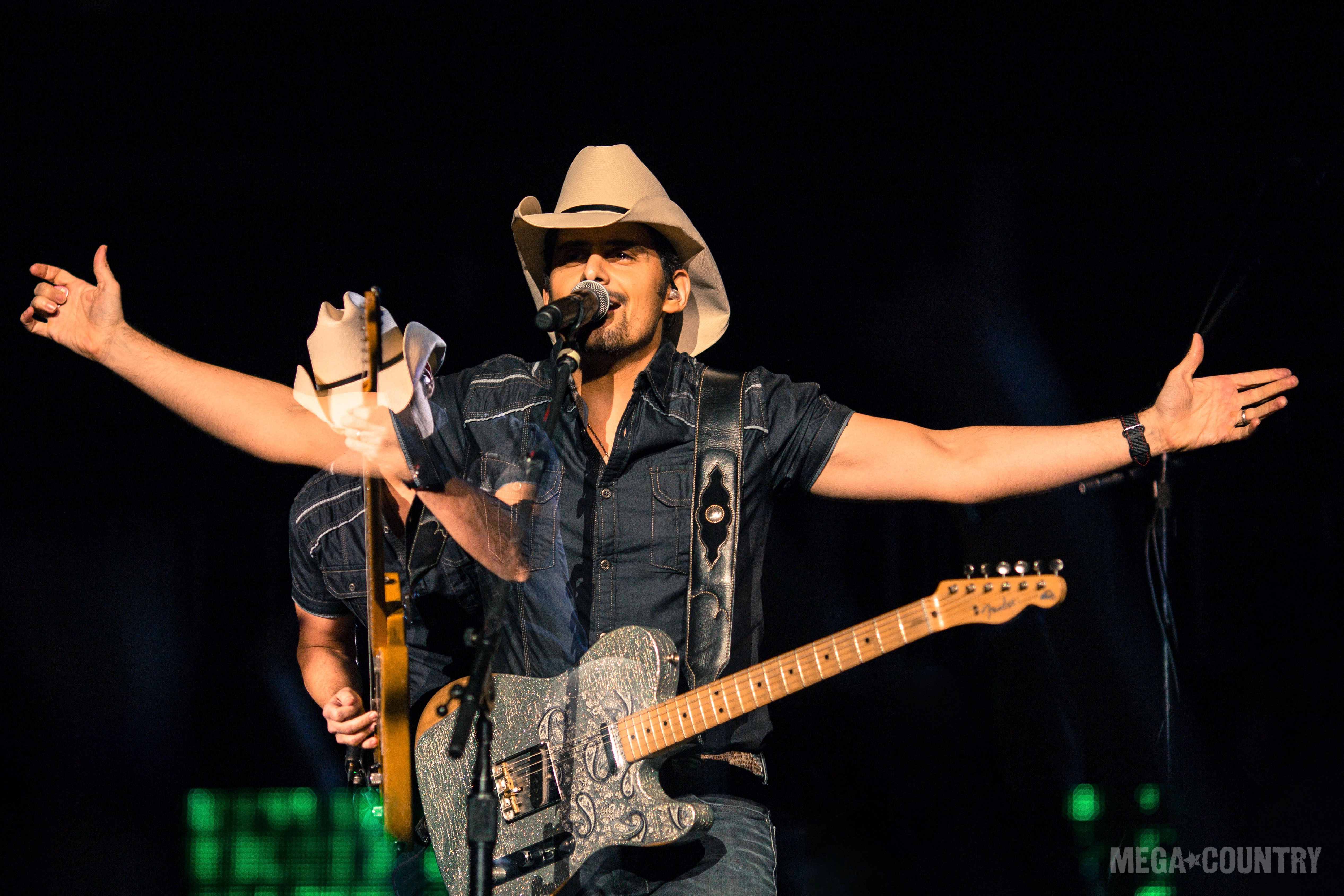 After being scorched by wildfire late last year, Santa Barbra and it's surrounding areas had a brief moment of relief before heavy rains and mudslides brought devastation all over again. Referred to as the Thomas fire, hillsides were devastated of trees and vegetation and 21 people were killed while many others were left homeless. And in January, a surge of mud swept through areas of Santa Barbara county following heavy rains, leaving in its wake more destruction for the already hurting residents to contend with.
To help combat the regions' recent bought of natural disasters, Santa Barbra resident Ellen DeGeneres and country star Brad Paisley have teamed up to bring the affected communities a special benefit concert.
Kicking off May 12 at the Santa Barbara Bowl, the musical event will feature performances by Paisley and a yet to be announced lineup of his musical friends. The benefit concert will offer support to the Santa Barbara and Montecito communities as well as the service workers and first responders of the area. Paisley and DeGeneres are referring to the show as "The 2nd Responders," in support of the personnel who arrived first on the scene to help and rescue those in peril.
According to the country singer, Santa Barbra will always hold a special place in his and his wife's hearts. "Kim and I fell in love with Santa Barbara and the Montecito area on our honeymoon. It feels like small town America by the sea," said Paisley in a statement. "With this concert I hope to raise awareness, spirits and money for the region that's recovering from the devastating mudslides and fires. I hope people come out and actually make it an experience with us and visit some of the local shops, restaurants, bars and coffee shops."
Tickets to Paisley and DeGeneres' show, The 2nd Responders; A Benefit For the Community, will go on sale March 24.
You May Also Like...
Gallery | March 19, 2018

Article | March 20, 2018

Keith Urban has teased another song from his upcoming album, Graffiti U. Last night, Urban released... VIEW ALL