Keith Urban's New Music Sounds Like 'Coming Home'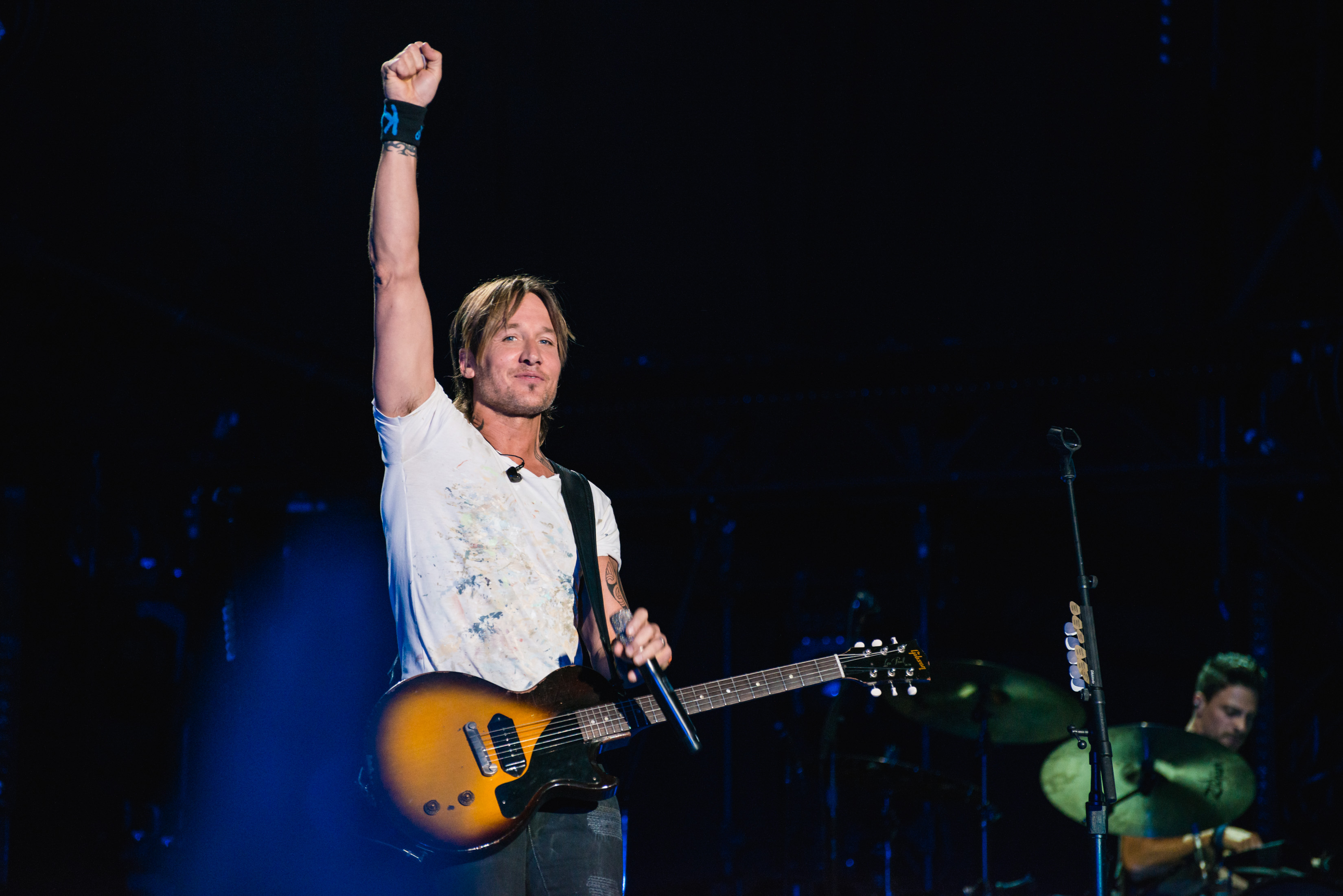 Keith Urban has teased another song from his upcoming album, Graffiti U. Last night, Urban released a clip of "Coming Home," a collaboration with pop singer-songwriter, Julia Michaels. The track will drop tomorrow, Wednesday, March 21. See the clip of the catchy and heartfelt song below:
"Coming Home" joins "Parallel Line" as the released songs from Graffiti U. At his Exit/In album announcement show, Urban also revealed songs called "Steal My Thunder," "Texas Time," and "Same Heart."
While there's no announced release date for the album, it's likely that it will be released before his Graffiti U World Tour kicks off on June 15. We are counting down the days with eagerness to hear what Urban has put together for this album and tour.

Urban has consistently been sharing studio photos and excitement is building with each post. Check out some of the posts he's been sharing below:
This is basically where I live while we mix the record… food optional. Today we're working on "Steal My Thunder"!! - KU pic.twitter.com/O4dckCyA0Z

— Keith Urban (@KeithUrban) March 15, 2018
Back at work today on GRAFFITI U! - KU pic.twitter.com/XRHeZMEeGN

— Keith Urban (@KeithUrban) March 12, 2018
Pass the time until the album comes out by listening to the Ed Sheeran-penned track, "Parallel Line," on repeat!
You May Also Like...
Gallery | March 19, 2018

Article | March 19, 2018

Current ACM Entertainer of the Year nominee Jason Aldean has just revealed the track listing for his... VIEW ALL