MegaPick: Scotty McCreery
McCreey's highly anticipated new album, 'Seasons Change', is available now!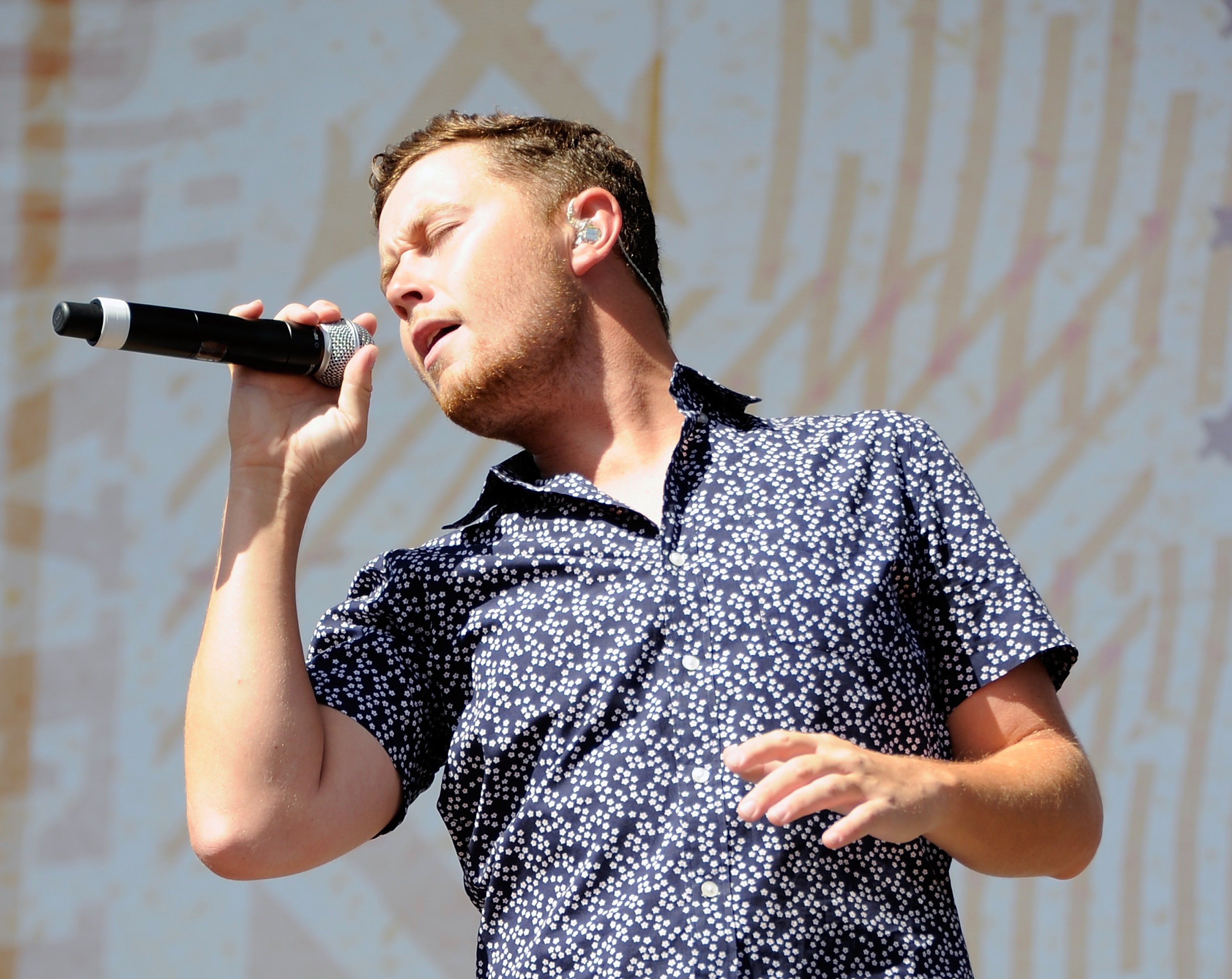 Scotty McCreery's highly anticipated new album, Seasons Change, is available everywhere today. A lot has happened in the country singer's life since his last album release in 2013. From moving out on his own, to releasing a book, losing his grandfather, and proposing to his high school sweetheart, McCreery's new album is full of life, love, and loss.

Rolling Stone raves about the album, calling it "an album that melds McCreery's traditional influences with contemporary sounds." They also say that the album "shed his innocent image and proved Music Row wrong."
His lead single, "Five More Minutes," is already a number-one hit. The tribute to his late grandfather was the perfect way to kick off this brand new musical stage of his career.
McCreery is incredibly proud of his deeply personal creation. In a press release he shares, "I feel like people will get to know the real me when they listen to Seasons Change. I've had quite the life journey since my last album. I've grown up, learned who I am and what I want to say. This album is very personal and my favorite yet. I cannot wait for everyone to hear it."
Our favorite track on the album has to be "This Is It," the song McCreery penned to plan and envision his proposal to his fiancée, Gabi Dugal. It perfectly paints the scene of the mountain-top proposal: "This is it, this is now / This is what I've been talking about / Looking out, can't you see forever? / You take my hand, just take it in / This is a moment we won't forget / On top of the world, here together / If there ever was a time for a perfect kiss / This is it."
Be sure to listen to Seasons Change everywhere today! You can find the album HERE.
Seasons Change Track Listing:
Seasons Change (Scotty McCreery, James McNair, Tommy Cecil)
Wherever You Are (McCreery, Frank Rogers, Dan Isbell)
Boys From Back Home (McCreery, Isbell, Jason Gantt)
Five More Minutes (McCreery, Rogers, Monty Criswell)
In Between (McCreery, Rogers, Jessi Alexander, Jonathan Singleton)
This Is It (McCreery, Rogers, Aaron Eshuis)
Wrong Again (McCreery, Rogers, Phillip White)
Move It On Out (McCreery, Isbell, Eshuis)
Barefootin' (McCreery, Rogers, David Lee Murphy)
Still (McCreery, Eshuis)
Home In My Mind (McCreery, McNair, Cecil)
You May Also Like...
Article | September 28, 2017

Scotty McCreery has found his forever "Southern Belle." The country star proposed to longtime... VIEW ALL

Article | December 14, 2017

Need some help getting into the Christmas spirit? Well country star Scotty McCreery has just the... VIEW ALL