Kelsea Ballerini Wows With Cover Of One Republic's 'Apologize'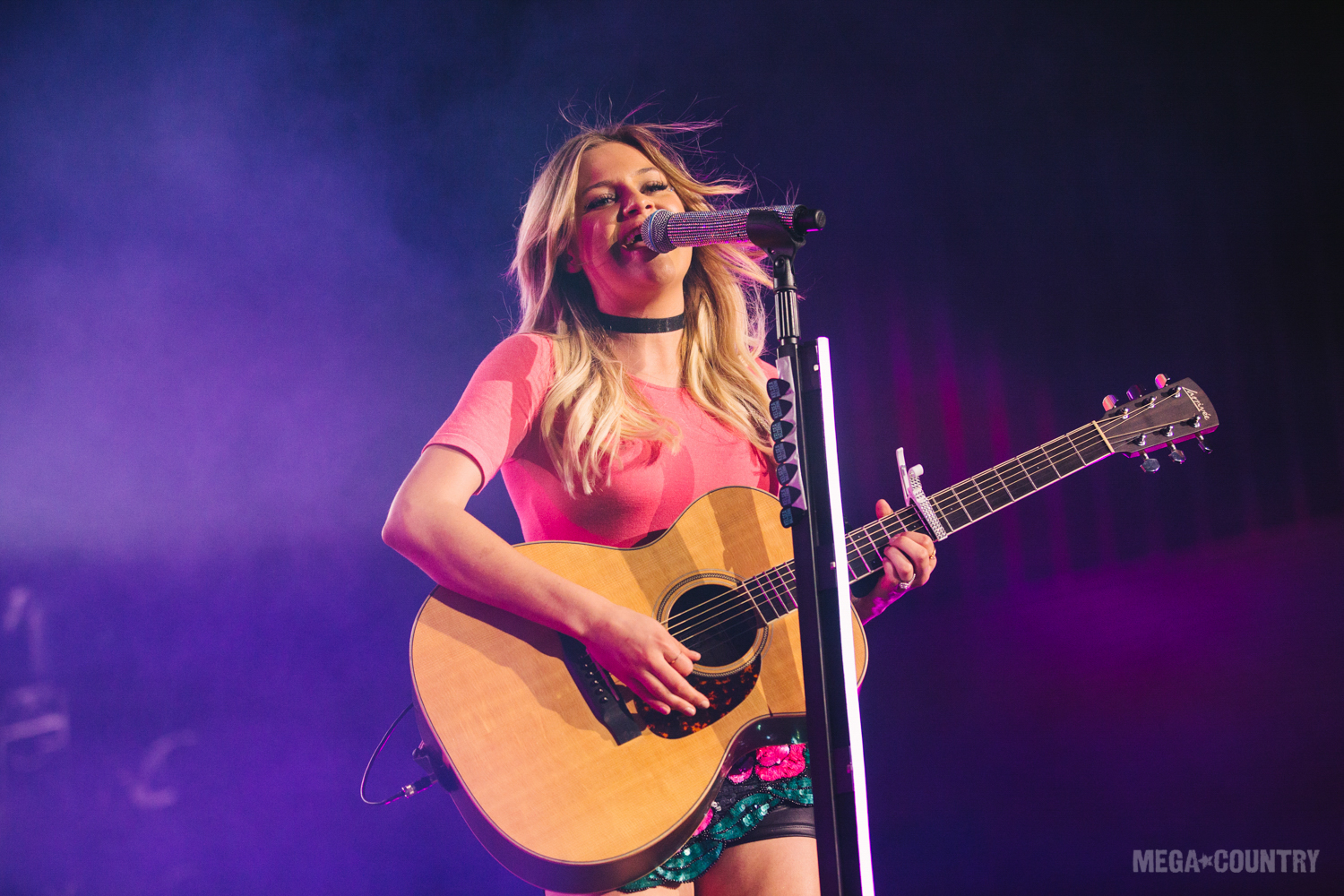 Kelsea Ballerini better not 'Apologize' for the excellent cover she did while in London for the C2C: Country to Country Festival! In-between appearances at the european music festival, the country star stopped by the BBC studio and gave a rendition of One Republic's 2005 hit, "Apologize," that even the pop band would find impressive.
With only her signature vocals and a few members of her band to backup on instrumentals, Ballerini's stripped down version was a refreshing take on the massive pop hit. The "Peter Pan" singer finished the performance with a happy jump and exclaimed, "Ended it on such a sad note, sorry! I don't know why!"
Watch Ballerini's performance in the clip below:
Aside from performing covers, the country singer can also make a mean original song. Ballareni recently payed a visit to the YouTube-based morning show Good Mythical Morning and played a very unique game with the show's hosts, Rhett and Link.
While there is generally nothing worse than the comment section on any internet page, the country hitmaker and the guys found a way to fight off the naysayers and trolls of the digital world. The idea; have Ballerini, Rhett and Link sing the negative comments as if they were country songs. May sound strange, but man, was it funny! After discussing her Uber rating habits, Ballerini and the gang started singing comments from WebMD, NextDoor, and bad parking notes.
The real highlight is the country star singing an Amazon review for a bad fart machine that you're just going to have to see to believe.
You May Also Like...
Gallery | March 08, 2017

Article | March 09, 2018

It's not often that a band can say that they've had forty-three number one songs. Alabama has... VIEW ALL