Alabama Is Taking Their Hits On The Road For 2018 Tour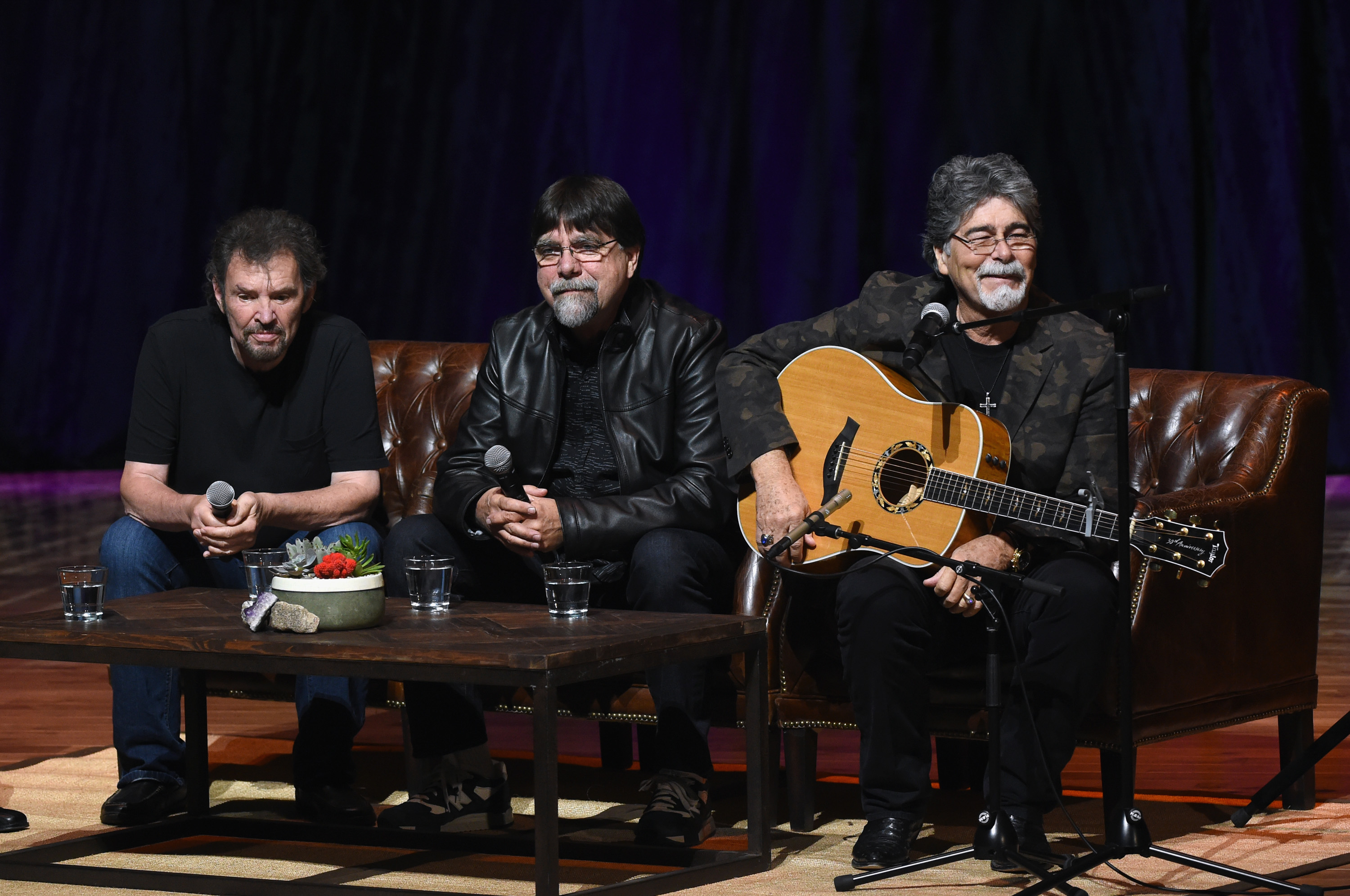 It's not often that a band can say that they've had forty-three number one songs. Alabama has achieved this groundbreaking career milestone with number ones like "Mountain Music," "The Closer You Get," "Tennessee River," among forty other chart-toppers.
To celebrate, Alabama giving the fans what they want: a 22-date greatest hits tour, aptly named the Hits Tour. The tour kicks off on March 23 in Grand Prairie, TX, continuing all the way through September, when they close the tour in Brandon, MS on September 8. More dates are set to be announced in the coming months.
Randy Owen, Alabama frontman, is excited to celebrate their career with fans all over North America. In a press release, he shares, "this year's tour is for the lifelong fans, and also the younger generations just now discovering the music."
Their manager, Tony Conway, is proud of everything the band has accomplished: "The band is having fun, selling tickets, and sounding unbelievable vocally. This tour is about the music of the past 49 years the band's 43 No. 1 singles. Alabama is still and will always be the greatest country band in American History."
We absolutely cannot wait to see nearly fifty years of magic come to life on the stage of the Hits Tour this year. Find out more information and get tickets on Alabama's website, HERE. See a full list of dates below.
Alabama's 2018 The Hits Tour dates:
3/23 — Grand Prairie, TX @ Verizon Theatre
3/24 — San Antonio, TX @ Majestic Theatre
4/13 — Atlanta, GA @ Fox Theatre
4/14 — Atlanta, GA @ Fox Theatre
4/15 — Atlanta, GA @ Fox Theatre
5/11 — Highland Heights, KY @ Bank of Kentucky Center
5/12 — Bloomington, IL @ Grossinger Motors Arena
5/19 — Valdosta, GA @ Wild Adventures Theme Park
5/20 — Portsmouth, PA @ Portsmouth Pavilion
5/26 — Camdenton, MO @ Lake Ozarks Amphiteater
5/27 — Forest City, IA @ Tree Town Country Music Festival
6/22 — Manhattan, KS @ Country Stampede
6/23 — North Platte, NE @ Wild West Arena
6/24 — Norfolk, NE @ Divots Center
7/19 — Eau Claire, WI @ Country Jam USA
7/28 — Morgantown, WV @ Mountainfest
8/1 — Winnipeg, MB @ Bell MTS Place
8/2 — Saskatoon, Saskatchewan, CA @ Sasktel Centre
8/4 — Camrose, Alberta, CA @ Big Valley Jamboree
8/5 — Dawson Creek, British Columbia, CA @ Encana Events Centre
8/16 — Brownsville, OR @ Bi-Mart Willamette Country Music Festival
9/8 — Brandon, MS @ The Brandon Amphitheatre
You May Also Like...
Gallery | March 09, 2018

Article | June 15, 2017

Right before he took the stage during his Soul2Soul World Tour, Tim McGraw teamed up with Midland to... VIEW ALL