Batter Up! The Scott Brothers & Naomi Judd Join City of Hope Softball Game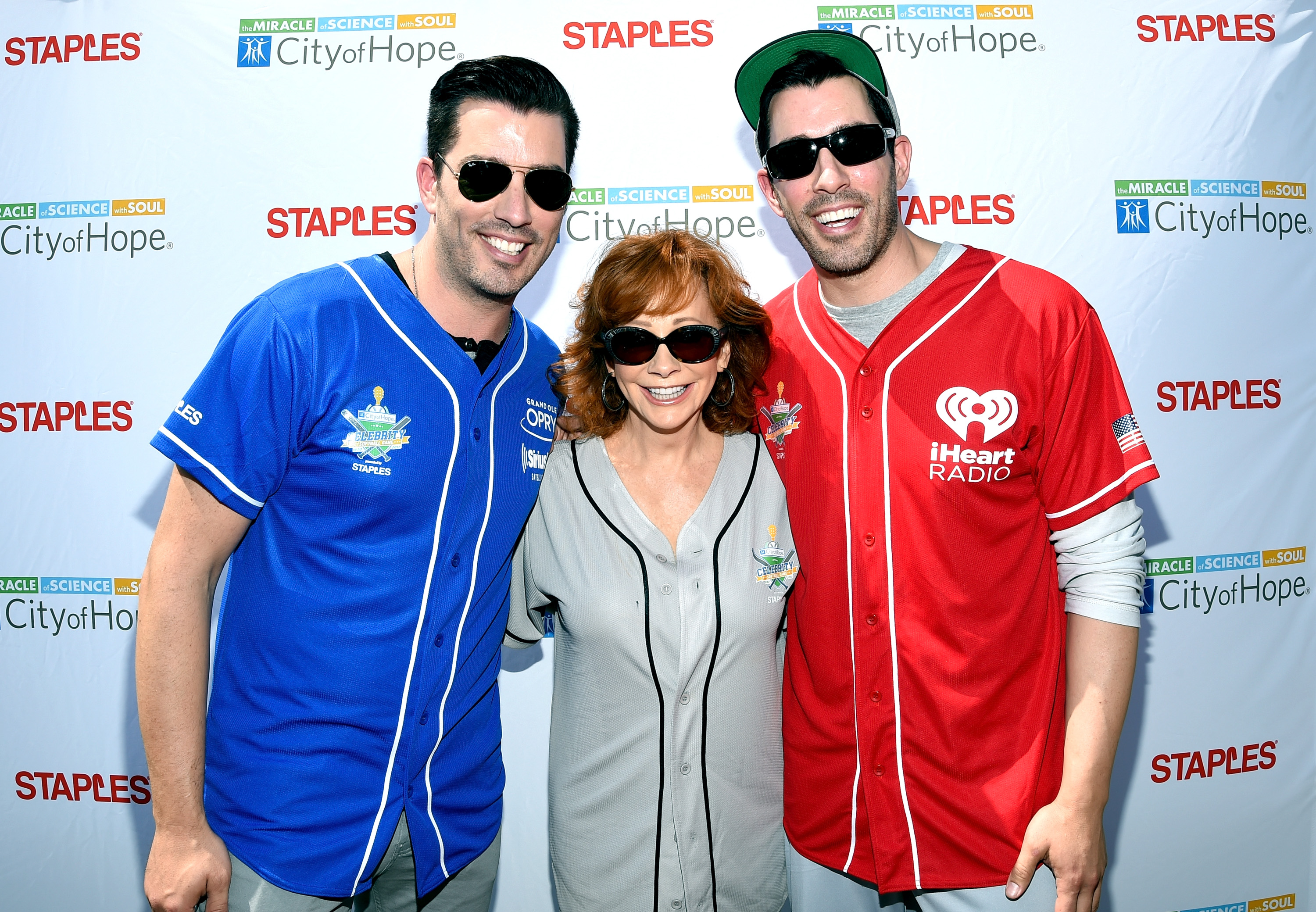 The City of Hope 28th Annual Celebrity Softball Game is returning to First Tennessee Park during CMA Fest on Saturday, June 9. Some familiar faces are the first to join this year's star-studded team. The Scott Brothers, Jonathan and Drew Scott, are returning to the field, as well as Naomi Judd.
City of Hope Celebrity Softball Game
Judd regularly played in the game in the 80s and 90s and is now returning to be a play-by-play Guest Announcer. She expressed her excitement for the game in a press release saying, "I may not be on the mound this time around, but I wanted to take a swing at cancer by being part of the game as one of the announcers! City of Hope is an incredible institution, so I'm honored to have a role in the event. I'm looking forward to seeing all the fans!"
The Scott Brothers, known best as from their HGTV show, Property Brothers, love to come down to Nashville for CMA Fest. While they spend most of their days in the HGTV Lodge, they always make time for the Celebrity Softball game.
Drew can't wait, sharing that "The City of Hope Celebrity Softball game is always great fun and for a really good cause. Can't wait to play again this year." Jonathan loves seeing old friends on the field, "It's like a family reunion of the most giving people in the biz. I'm practicing my swing already with sledgehammers on Property Brothers."
Many more artists will be announced in the upcoming weeks for the amazing City of Hope Celebrity Softball Game, so be sure to keep your eyes open. Already convinced? Get your tickets to the big game HERE!
You May Also Like...
Gallery | March 05, 2018

Gallery | March 05, 2018