Roundup: Pop Hits With A Country Twist
From Elton John to Drake, country stars flip your favorite pop hits!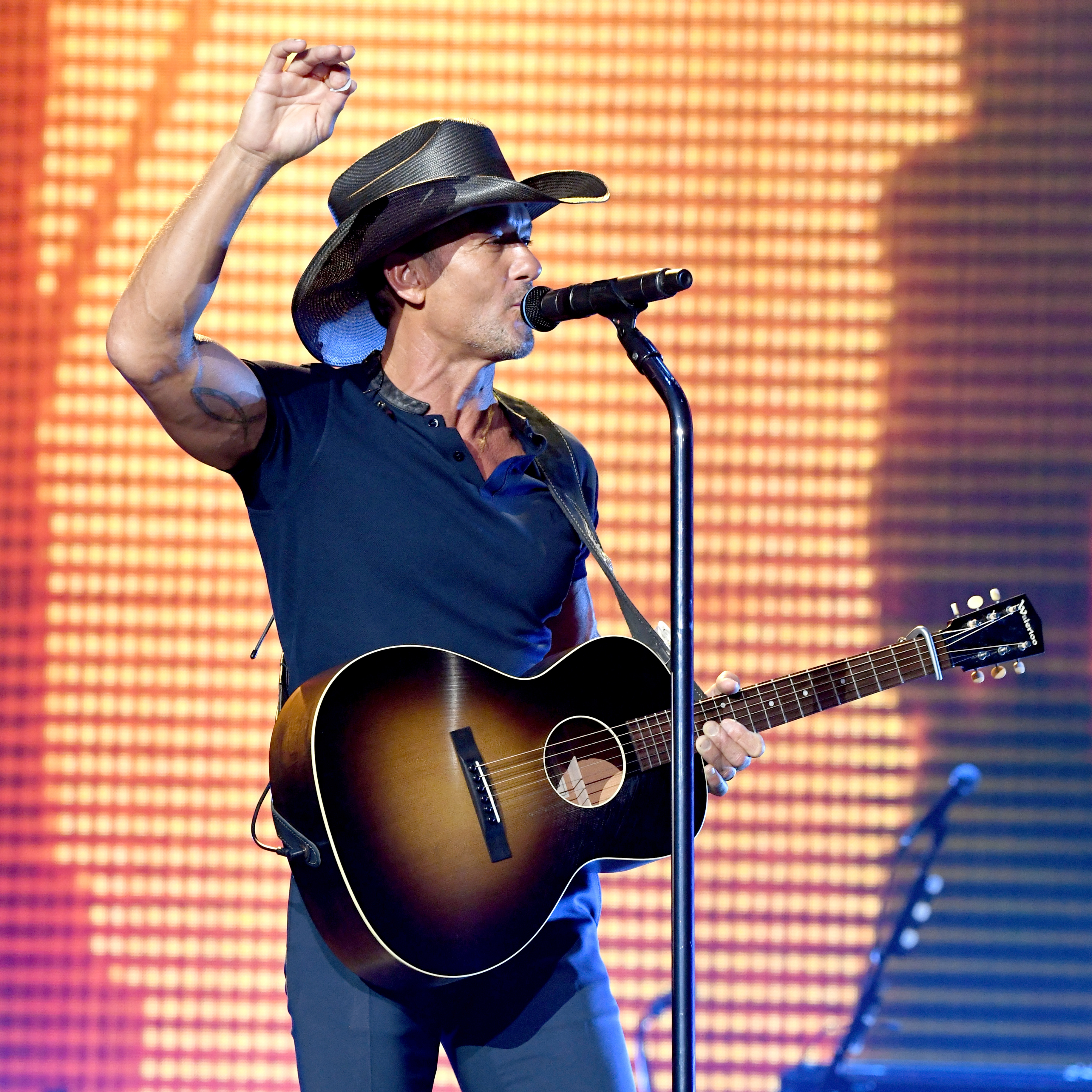 We're always on the lookout for great country music. Sometimes, they happen to be country versions of songs from other genres – let's face it, country artists really know how to flip a song and make it their own. With this in mind, we've compiled a pretty sweet list for you here, all inspired by the art of the cover.
1. "Man In The Mirror" — Russell Dickerson
Original artist: Michael Jackson
Yes, that "Man In The Mirror." We found this unique, stripped-down country cover and were immediately blown away. Country crooner Russell Dickerson pays tribute to the King Of Pop, Michael Jackson, in this intimate live recording.
Listen below for the interesting rendition featuring Dickerson's smooth vocals and sultry, bright acoustic guitar. Who needs a full choir when you've got a voice like that?
2. "Apologize" — Luke Bryan
Original artist: One Republic (ft. Timbaland)
We don't know where the idea for this cover came from, but we do know this: Luke, you do NOT need to apologize for this cover. It's awesome. It made its way onto Bryan's sophomore album, Doin' Things.
Watch the "Rain Is A Good Thing" singer show some love for One Republic (ft. Timbaland) and the pop genre in his special cover of their 2005 hit song. You'll be singing along to this country spin on "Apologize" for the rest of the day.
3. "Too Good" — Bailey Bryan
Original artist: Drake and Rihanna
There are so many reasons why this cover is epic. First of all, it's just too good. Second, it's Bailey Bryan covering Drake and Rihanna. Third, it's amazing. But we could go on all day listing reasons why this cover deserves a spot on this list.
Find out for yourself and give it a listen. You won't be disappointed in how creative and original Bryan gets in her remix of Drake's popular hip-hop song, which she officially released last year to everyone's delight.
4. "Tiny Dancer" — Tim McGraw
Original artist: Elton John
We couldn't believe our ears the first time we heard this one. Even though McGraw is notoriously a big dancer, we're perfectly fine with him being a tiny dancer if it means he'll do this epic cover. His version of the song comes from his 2002 album Tim McGraw and The Dancehall Doctors.
Watch the "Over And Over" singer perform this early 1970's smash hit live in concert with Elton John below and see what we mean! Yep, you read that right, with Elton John. You'll be counting the headlights on the highway in no time!
5. "Landslide" — Dixie Chicks
Original artist: Stevie Nicks
The Dixie Chicks vs. Stevie Nicks. This is a country cover at its finest and tops off our list. One of the most emotional songs by the legendary Stevie Nicks and Fleetwood Mac covered by the captivating Dixie Chicks? Count me in. The epic recording was released on The Dixie Chicks' successful 2002 album titled Home. The cover certainly found its home on that album, becoming their most successful pop-crossover song for the next five years, until the group released "Not Ready To Make Nice" in mid-2006.
Hopefully these covers lit a fire in you, because they are something else. While you may never would have imagined some of these renditions coming to light, we couldn't be happier they did. These covers are further proof that any song can sound good when it's given the good 'ole country treatment.
You May Also Like...
Article | February 27, 2018

Excited for Colorado's biggest country music festival? Kicking off June 14, the four-day event... VIEW ALL

Article | March 01, 2018

Flowers aren't the only thing that are blooming this spring! The annual Florida Strawberry Festival is... VIEW ALL