New Artist Spotlight: Tegan Marie
ARTICLE
|
February 21, 2018
She may be young, but Tegan Marie is already proving she's a worthy talent!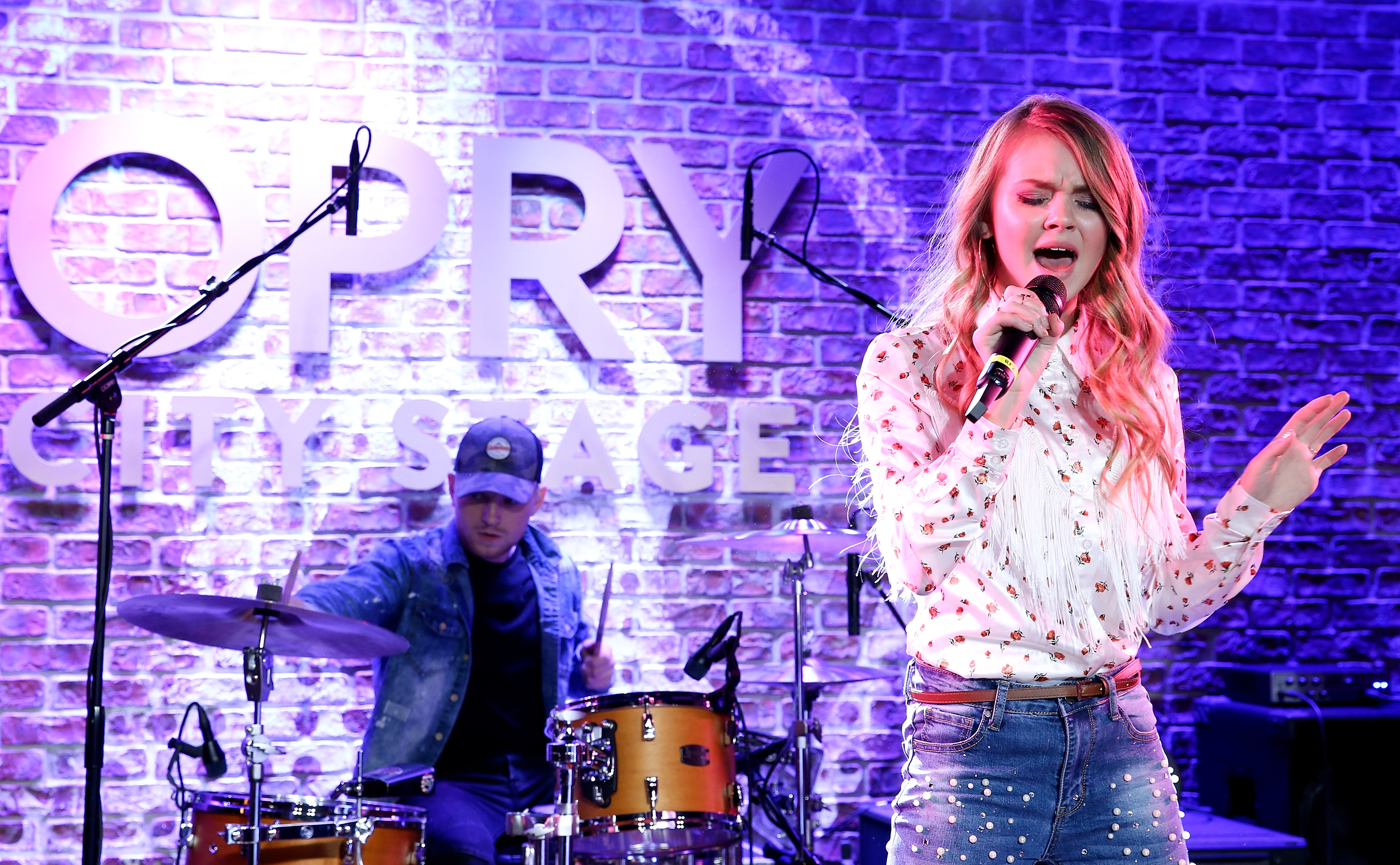 Tegan Marie is the youngest singer-songwriter to enter the country music scene in a long time. At only fourteen-years old, she is now the youngest female country artist to sign a record deal with a major label. She's already made her debut at the world-famous Grand Ole Opry and just released her music video for her first single, "Keep It Lit."
The budding country star isn't letting her age hold her back. In an interview with The Tennessean, Marie explained "I want people to know that my music can be really country and really modern because there's a 13 year old singing it."

Her new single's title is deceiving. "Keep It Lit" isn't about partying. Instead, it's an upbeat, heartfelt country song about youth, love, and keeping the flame alive. Marie's vocals are energetic and passionate. The lyrics are catchy and perfect for blasting in your car on a warm spring day.
In an interview with Billboard, Marie shares, "I wanted to write a song that all of my friends and family, and everyone in my generation could relate to. That's what the song is about - about having fun with the people that I love, sharing the love and the kindness with people, so they can find their litness, and keep the love going. I can't wait for people to hear it." Check it out below!

Marie also has a plethora of covers on her YouTube channel: these videos are what got her discovered. Her most viewed cover is a video of Marie singing Florida Georgia Line's "H.O.L.Y." She's also covered Carrie Underwood's "Mama's Song," Maddie & Tae's "Shut Up And Fish," and has even filmed a duet with Kelsea Ballerini.

This isn't the last you'll hear of Tegan Marie. The young singer has mighty ambitions. She told Billboard, "I want to go out on tour and meet as many of the fans as I can. They are the reason that I am getting to do this in the first place. I'm just ready for the journey!" "Keep It Lit" is available now! Click here to listen to it on Spotify now!

You May Also Like...
Gallery | February 20, 2018

Gallery | February 20, 2018