7 Love Songs For Your Country Sweetheart
ARTICLE
|
February 14, 2018
Show off your romantic side with these can't beat country love songs!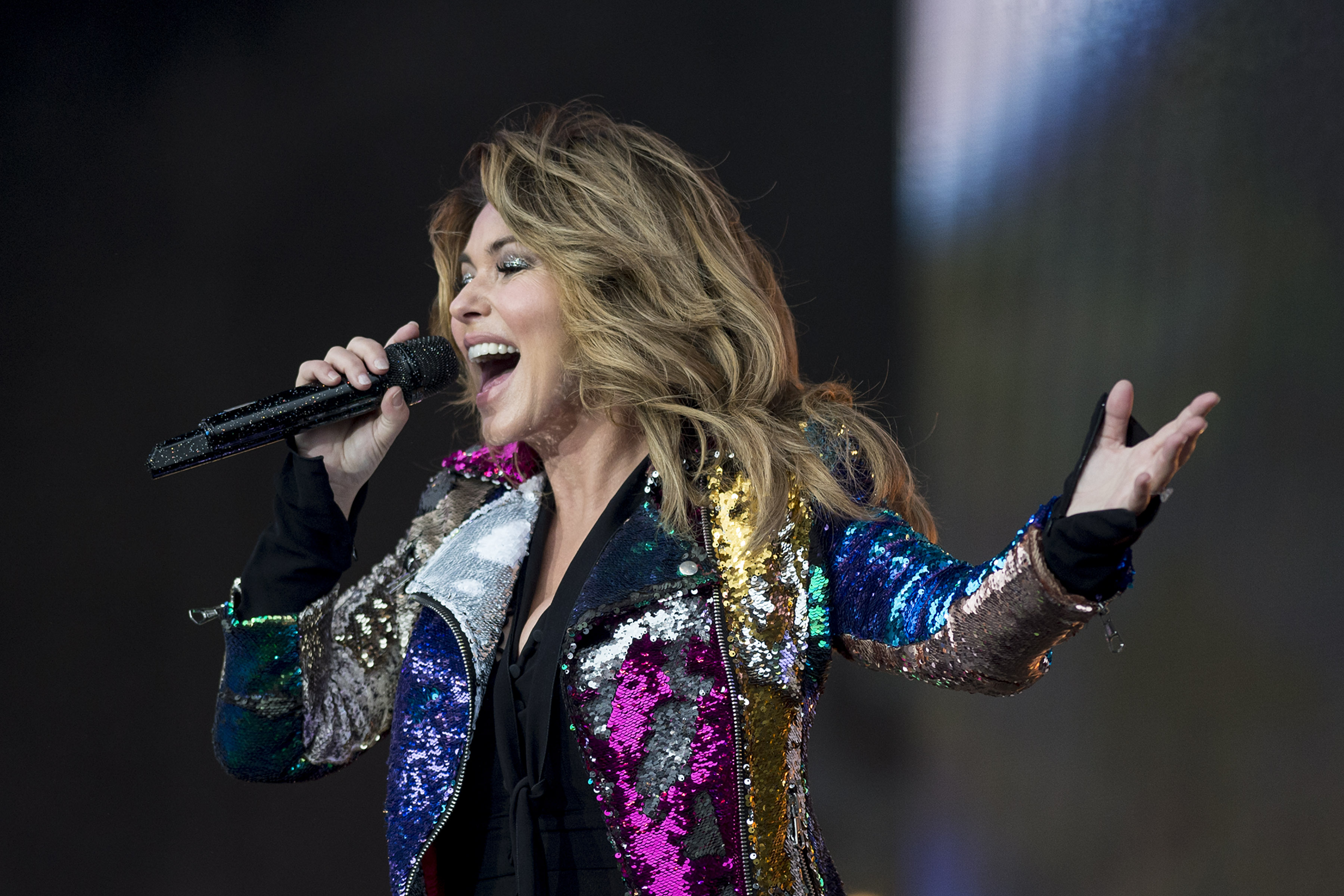 When you're in love, it's normal to swoon over your partner and let them know how great they make you feel. Whether it's with flowers or heart shaped candies, there's many ways to showcase your romantic feelings and appreciation. When it comes to our favorite country artists, however, they can share their feelings with some poetic verses and well timed acoustics, taking us along on what can be a magically romantic and musical journey.
We put together a list that features some of country music's most heartfelt love songs and hope these uplifting tunes help to inspire the romantic inside of all of you. So throw these feel-good tunes on, as well as some good dancing shoes, and spend a romantic evening with your sweetheart and country music!
"Head Over Boots" - Jon Pardi
Number one on our list is "Head Over Boots" by country crooner Jon Pardi. The singer's swinging tune is about a special type of love — love that's filled with bliss and genuine appreciation for your loved one — and this song captures it perfectly.
Most romantic line:
"The way you sparkle like a diamond ring / maybe one day we can make it a thing / test time and grow old together / rock in our chairs and talk about the weather."
Watch Pardi dance away the night, along with our hearts, in the music video below:
"You're Still The One" - Shania Twain
Clocking in at number two is "You're Still The One" by Shania Twain. It is one of the most iconic love ballads of all time and is still the most requested wedding song. Twain's hit helped make her a household mainstream name, and was lifted off the greatest selling album of all time in any genre by a female artist, Come On Over, making it even more special.
It is an absolute country classic, about the fierceness of true love and marvels at how time has only made her feelings stronger. Similar to Twain, this romantic tune has stood the test of time and remains one of our favorites.
Most romantic line:
"Ain't nothing better / we beat the odds together / I'm glad we didn't listen / Look at what we would be missing."
20 years ago today I released 'You're Still The One' and even now I still enjoy listening to it ❤️ https://t.co/S4xKrWv3Ix

— Shania Twain (@ShaniaTwain) January 27, 2018
"Keep Them Kisses Comin'" - Craig Campbell
Number three; "Keep Them Kisses Comin'" by Craig Campbell. Here's another fun, high-energy track that instantly reminds you of how much you love your partner. It's the perfect ending to a romantic night, and will have you and your loved one jumping for joy till the very last note. Just look at how much fun the couples in this video are having!
Most romantic line:
"Don't stop killin' me baby / don't stop drivin' me crazy / I swear there's honey on your lips / Baby, give me one more long slow kiss!"
"Who I Am With You" - Chris Young
Number four is "Who I Am With You" by Chris Young and is an awesome blend of deep appreciation, larger than life affection, and light-hearted love. With his deep and classic country vocals, Young's romantic tune will have you and your partner swooning. Cuddle up with your loved one and prepare to get all the feels when listening to this track!
Most romantic line:
"I've got a ways to go on this ride / but I got a hand to hold that fits just right / you make me laugh, you make me high / you make me want to hold on tight."
"I Love You" - Martina McBride
Number five is equally awesome and simply put. "I Love You" by Martina McBride is an upbeat declaration of love that's sure to be a refresher on what brought you together with your partner in the first place. Aside from her sweet vocals and her number of hits, when a singer literally has the word "bride" in her name, you know she can put together a great love song!
Most romantic line:
"If I'm dreamin' please don't wake me up / 'Cause baby I can't get enough / Of what you do."
"Tennessee Whiskey" - Chris Stapleton
At number six, there's no way "Tennessee Whiskey" by Chris Stapleton wasn't making it onto this list. For some extra romantic vibes, this smooth jam will have both of you feeling the love and reaching for some good liquor. Whether you've got Tennessee Whiskey or Strawberry Wine, this song is a must-listen.

Most romantic line:
"You're as smooth as Tennessee Whiskey / You're as sweet as Strawberry Wine / You're as warm as a glass of brandy / And honey, I stay stoned on your love all the time."
"Thinkin' About You" by Trisha Yearwood
Finally, at number seven, we've got a song by one half of country music's best couples. "Thinkin' About You" by Trisha Yearwood is more than a song title to the country singer — it's her mantra when it comes to keeping hubby Garth Brooks happy! Whether whipping up one of his favorite dishes or stealing his heart with her beautiful vocals, Yearwood's claim to marriage success is keeping her man a priority. "I have been able to put 100 percent into this relationship, and it's been wonderful."
Hopefully, Yearwood's song inspires you as much as it did us this Valentine's Day!
Most romantic line:
"In the back of my mind / There's a secret place / But the whole world knows by the smile on my face / That I've been thinkin' about you."
Don't forget to put these sweetheart songs on, let loose, and make sure your partner knows just how much you appreciate them! If it's even close to as much as we love country music, you're going to knock it out of the park.
You May Also Like...
Article | February 14, 2018

Happy Valentine's Day country music fans! While today is traditionally the celebration of romantic... VIEW ALL

Article | February 14, 2018

Romance is in the air and cupid has his arrows aimed and at the ready for some lucky, unsuspecting... VIEW ALL