Alan Jackson To Be Inducted Into Songwriters Hall Of Fame
ARTICLE
|
February 07, 2018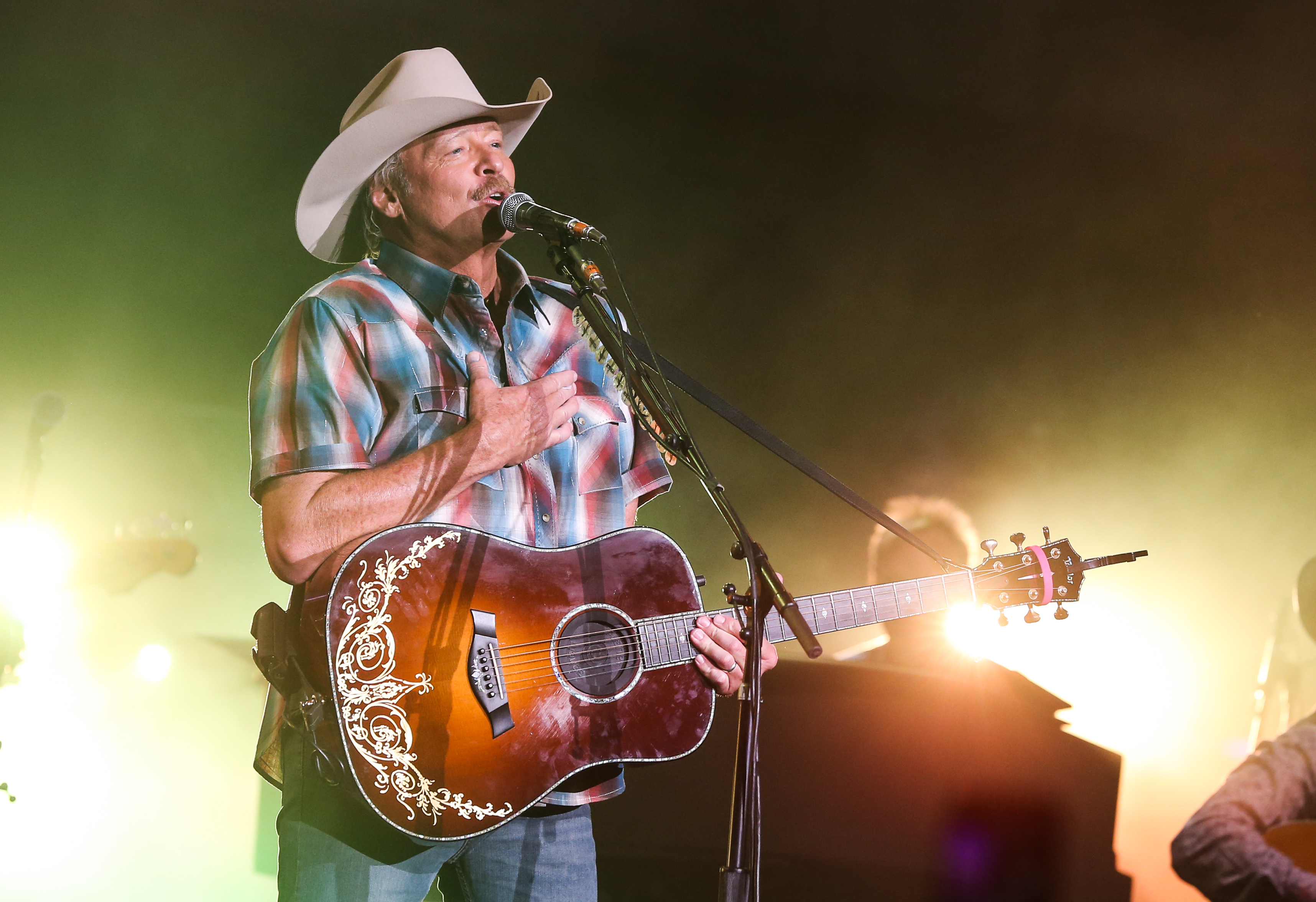 Alan Jackson is a beloved country music icon who has won countless awards for his contributions to the genre as well as music in general. Already a member of the Country Music Hall of Fame and Nashville Songwriters Hall of Fame, Jackson is about to add another milestone accolade to his career. Alongside John Mellencamp, Bill Anderson and other famous names, the country star will be inducted into the Songwriters Hall of Fame this summer.
Home to members such as John Lennon, Paul McCartney and many others, the Songwriters Hall of Fame recognizes artists who have produced at least 20 years worth of notable hit songs. Their ongoing mission is to preserve, honor and celebrate the legacy of the great songwriters whose work has enriched the world's culture, while developing new writing talent through professional education, Master Sessions, workshops, showcases, scholarships and digital initiatives.
Artist: Alan Jackson. Photo: Terry Wyatt, Getty Images

For Jackson, this is an honor that he likely would have not expected early in his career. "I started writing because somebody told me I needed some original material. I'd never even thought about writing or studied songwriting," Jackson recalls. "There are different aspects of your career, and they all bring different rewards and feelings…but the songwriting is very fulfilling," he added. "Songwriting is definitely the most creative part."
Other artists expected to be inducted this year include Jermaine Dupri, film/TV songwriter Steve Dorff, Earth Wind & Fire collaborator Allee Willis and Kool & the Gang. Additional special award honorees are still to be announced.
The 49th annual Songwriters Hall of Fame Induction is set for June 14 in New York City.
You May Also Like...
Gallery | February 06, 2018

Article | February 07, 2018

Jon Latham is sure to become an Americana hit. His energetic guitar driven songs will remind you of... VIEW ALL