Brantley Gilbert Is Pairing Veterans With Companion Dogs
ARTICLE
|
February 05, 2018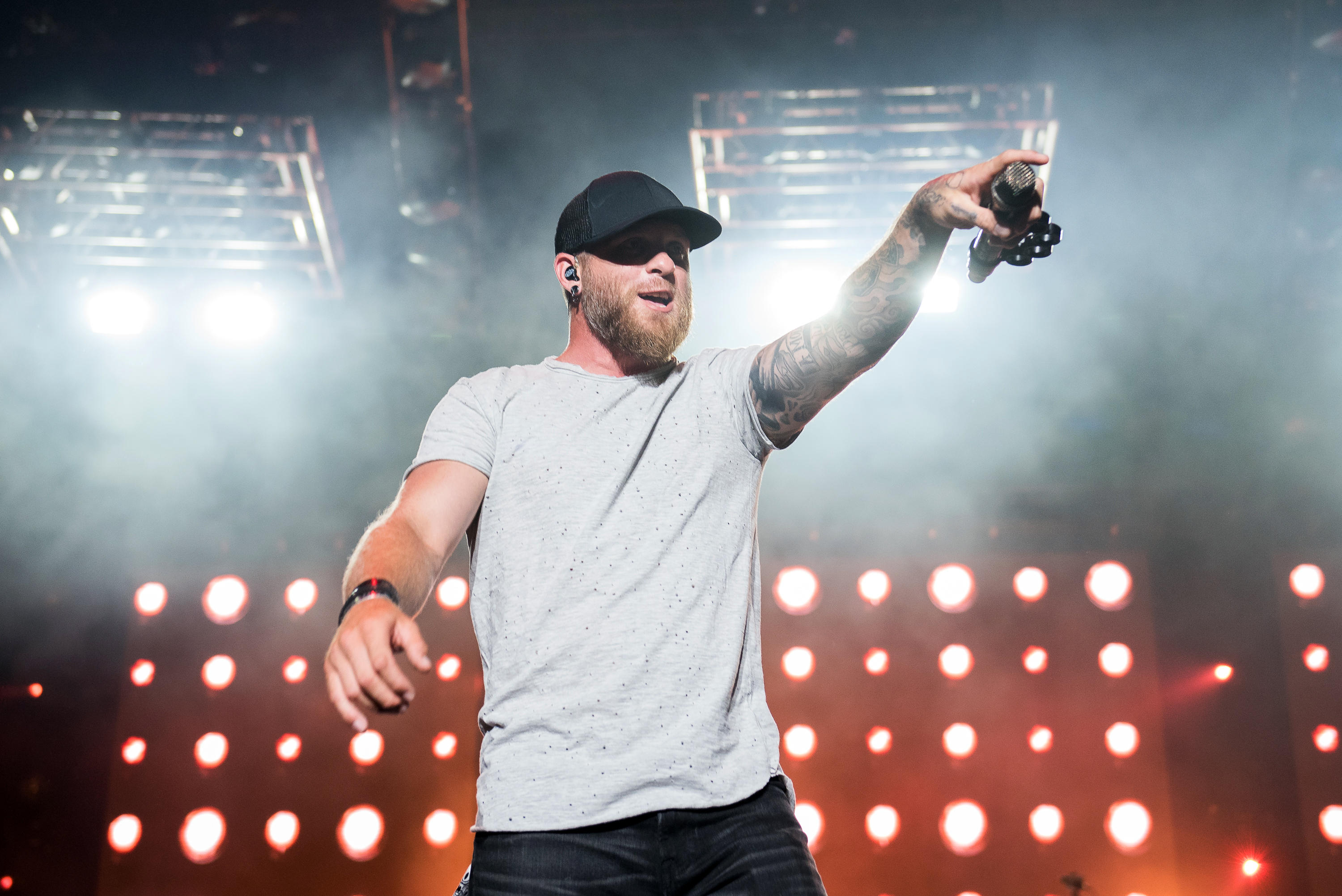 Brantley Gilbert is well-known for showing support to American veterans. With songs such as "One Hell of an Amen," which honors a fallen soldier who was also a friend, as well as taking a string of motorcycles from his home in Georgia to Arlington National Cemetery to honor the men and women who've served our nation, Gilbert has strived to positively impact the military community.

Wanting to help servicemen and women returning home and coping with the challenges of the transition back to civilian life, the country star reached out to DAV (Disabled American Veterans) with the idea of pairing veterans with companion dogs to help normalize their re-acclimation. And on Saturday, February 3, Gilbert's notion will become a reality when Jason Hassinger of Philadelphia, will travel to Albany, New York, to meet his new best friend. "There is nothing like the loyalty, love and companionship of a dog," says Gilbert in a statement. "For some people, a dog can connect unlike even a best friend and for those who gave beyond the call of duty to our nation, I love the idea of matching them up with a trained companion dog to help them get their lives to a better place."
Artist: Brantley Gilbert. Photo: Terry Wyatt, Getty Images
Hassinger will be the first of eight Veterans who will receive a companion dog from Gilbert during his The Ones That Like Me Tour. The companion dogs are being recruited by the American Society for the Prevention of Cruelty to Animals. The PEDIGREE® Brand will cover the cost for all dog training and will provide a one-year supply of food to each of the eight dogs.

"In many ways, we're taking a rescue animal and rescuing a returning hero," Gilbert says. "These dogs and people are all heroes. I am blessed the PEDIGREE® Brand is willing to help us get the dogs trained, certified and fed for that first year. The positive impact a companion dog can make is immeasurable, and I am humbled to be able to do this."

You May Also Like...
Article | October 16, 2017

Brantley Gilbert, everyone's favorite bad boy of country music, is headed back on tour... VIEW ALL

Article | November 13, 2017

Over the weekend, country star Brantley Gilbert and his wife Amber welcomed into the world a 6 lb., 7... VIEW ALL