MegaPick: Montgomery Gentry
ARTICLE
|
February 02, 2018
Though the duo will never be the same, Eddie Montgomery is keeping their music alive.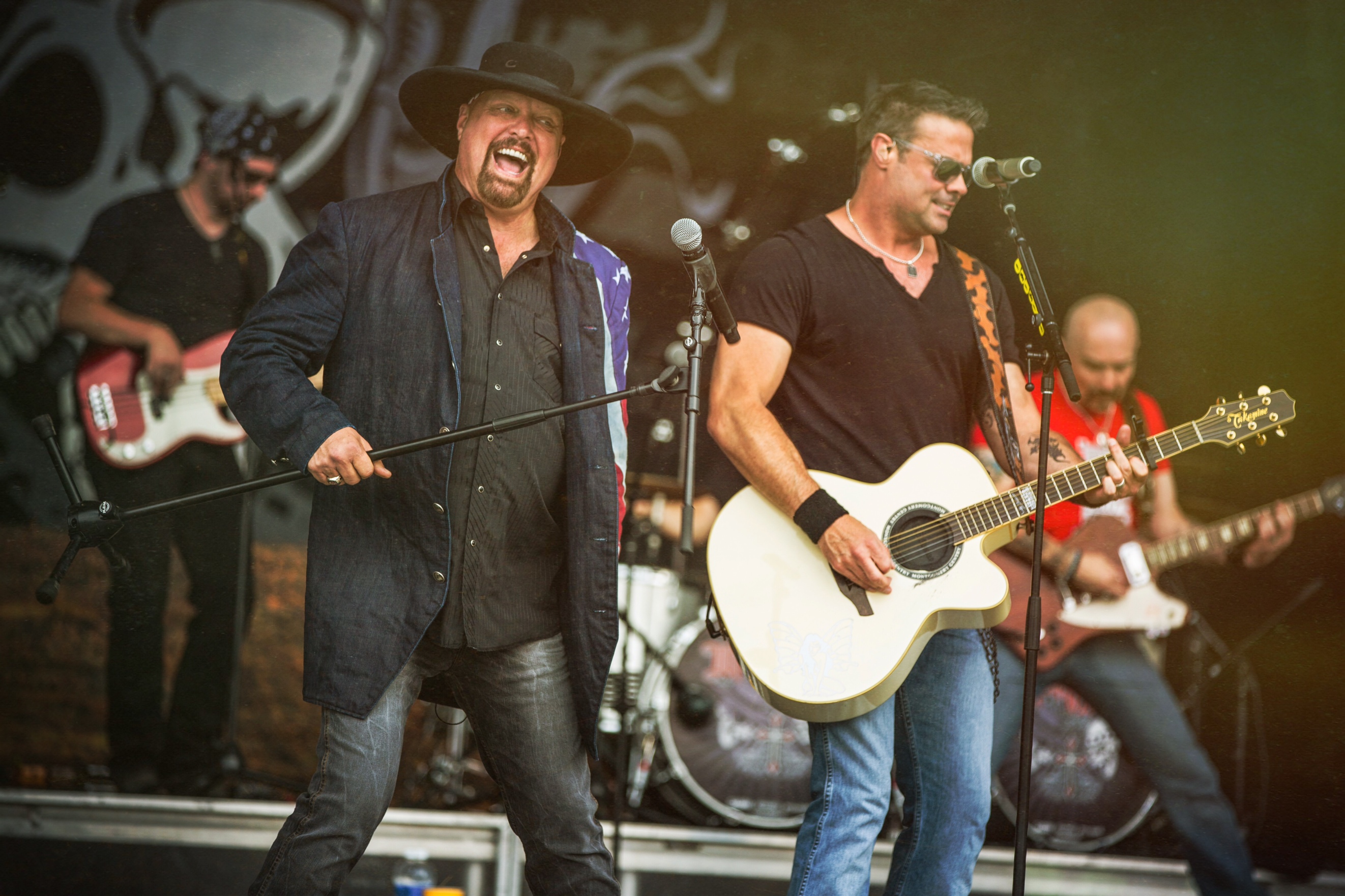 It's no doubt that today is a somber day for Montgomery Gentry fans. Their highly anticipated ninth studio album, Here's To You, is available everywhere today, just five months after the tragic and untimely death of Troy Gentry.
Plans for the album's release were already underway when a helicopter crash took Troy's life last September. At first it was unclear if Eddie Montgomery would return and carry on with the duo's plans and touring schedule following the accident, but after a triumphant return to the CMA Awards stage to honor Troy in November, it was made clear that Montgomery would carry on the Montgomery Gentry legacy and their plans for this new album.
The duo has charted more than twenty singles in the span of their 20-year career and are known for their rebel-rousing, down home brand of country music in singles like "Hell Yeah," "My Town" and "Hillbilly Shoes." Here's To You preserves that sound while exploring deeper themes in their music.
"Coming up on our 20th anniversary we wanted to put out a killer album," said Eddie in a press release. "We hunted and hunted for the right songs. In the studio we were feeling really loose. It was just beautiful and a lot of fun. Troy's soul came out on this album; I think it was the best I've ever heard him sing. This album is about where we were at in life."
Troy's vocals soar on "Better Me" which was released as a single not long after his death and touches on two important things to both Troy and Eddie, faith and family: "I'm getting older / Founding myself and God getting a little bit closer / It's over / I'm a little less reckless, little less wild card / Breaking hearts kinda senseless / Yeah, I'm coming around"
From there, the album features songs of redemption in "All Hell Broke Loose" and an instant Montgomery Gentry classic and staple party song in "Drink Along Song."
While it may be a somber day for Montgomery Gentry fans, or family, as the duo affectionately refers to their following, there's also no doubt that they are happy Montgomery made the choice to carry on Montgomery Gentry's musical legacy. Here's To You is the perfect collection of songs to honor both the legacy and music of Troy Gentry. Listen to the album everywhere HERE.

You May Also Like...
Article | August 17, 2014

Jake Owen hosts free Nashville concert... VIEW ALL

Article | December 04, 2017

Eddie Montgomery, of the platinum earning country duo Montgomery Gentry, has announced what is to be... VIEW ALL