High Notes: Ghost of Paul Revere
ARTICLE
|
January 29, 2018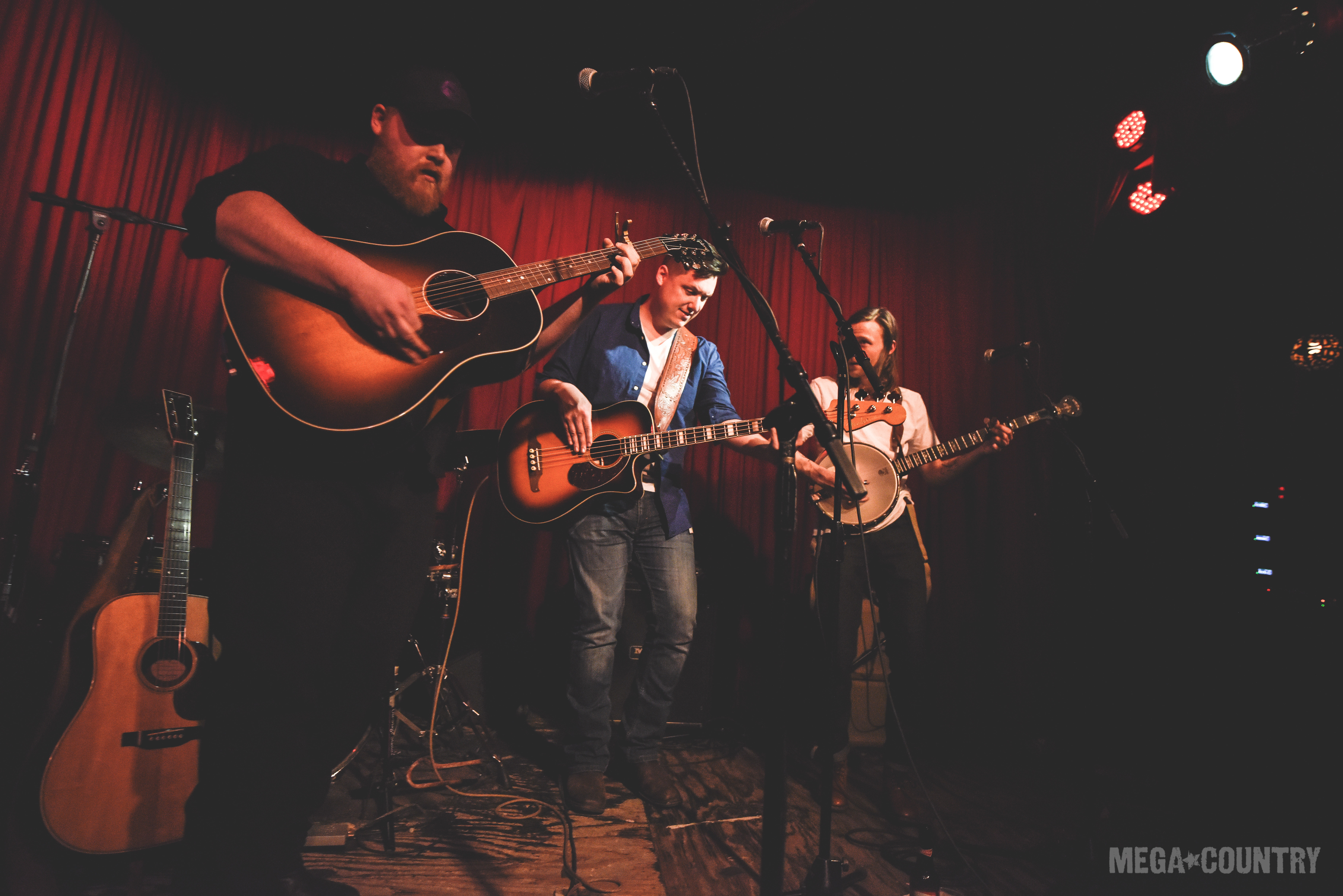 Ghost of Paul Revere is a Portland, Maine-based group comprising of Griffin Sherry, Max Davis and Sean McCarthy and their unique brand of 'holler folk' hit Hollywood, California in a big way Wednesday night, January 24. The band performed at Hotel Cafe this past week, bringing along with them an array of excited fans and a setlist that had the entire venue foot stomping to their infectious beat. After witnessing this incredible group of performers come together for a night filled with good music and even better company, we couldn't help but give you the high notes.
Artist: Ghosts of Paul Revere. Photo Credit: Chris Molina
The group entered the stage looking relaxed and confident, ready to kick off the anticipated show. The venue provided an intimate space that allowed the band's folky style to shine as well as their talents as instrumentalists, which was especially true when they blasted through their song "Ballad of the 20th Maine." The night was full of fan favorites from their 2017 album Monarch, including the fun and romantic tune "Wild Child," as well as a cover of the late Tom Petty's famous "Mary Jane's Last Dance." Fans filed into the Hollywood venue throughout the night, at one point starting a makeshift dance floor and belting out the words to each song the guys performed.
On top of giving a killer performance, the band was celebrating their recent appearance on TBS's Conan, where they performed their song "Montreal" from their latest album Monarch. The country folk band was joined by fellow Mainer Andrew Hodgkins on drums, who is also the former drummer for the Portland band As Fast As.
Watch the guys make their late night debut in the video below:
After experiencing a night full of fun and passionate performances by these talented musicians, its no wonder they have developed such a loyal fan base as well as remained favorites within their genre. We look forward to seeing Ghost of Paul Revere continue to shine as a band and hopeful to cross paths again in the future!

You May Also Like...
Article | January 29, 2018

Last night's GRAMMY Awards were absolutely memorable, with jaw-dropping performances and... VIEW ALL

Article | January 29, 2018

After sweeping an impressive three GRAMMYs at last night's, January 28, award show, Chris Stapleton... VIEW ALL