Jason Aldean Shares Info on New Album & Single 'You Make It Easy'
ARTICLE
|
January 26, 2018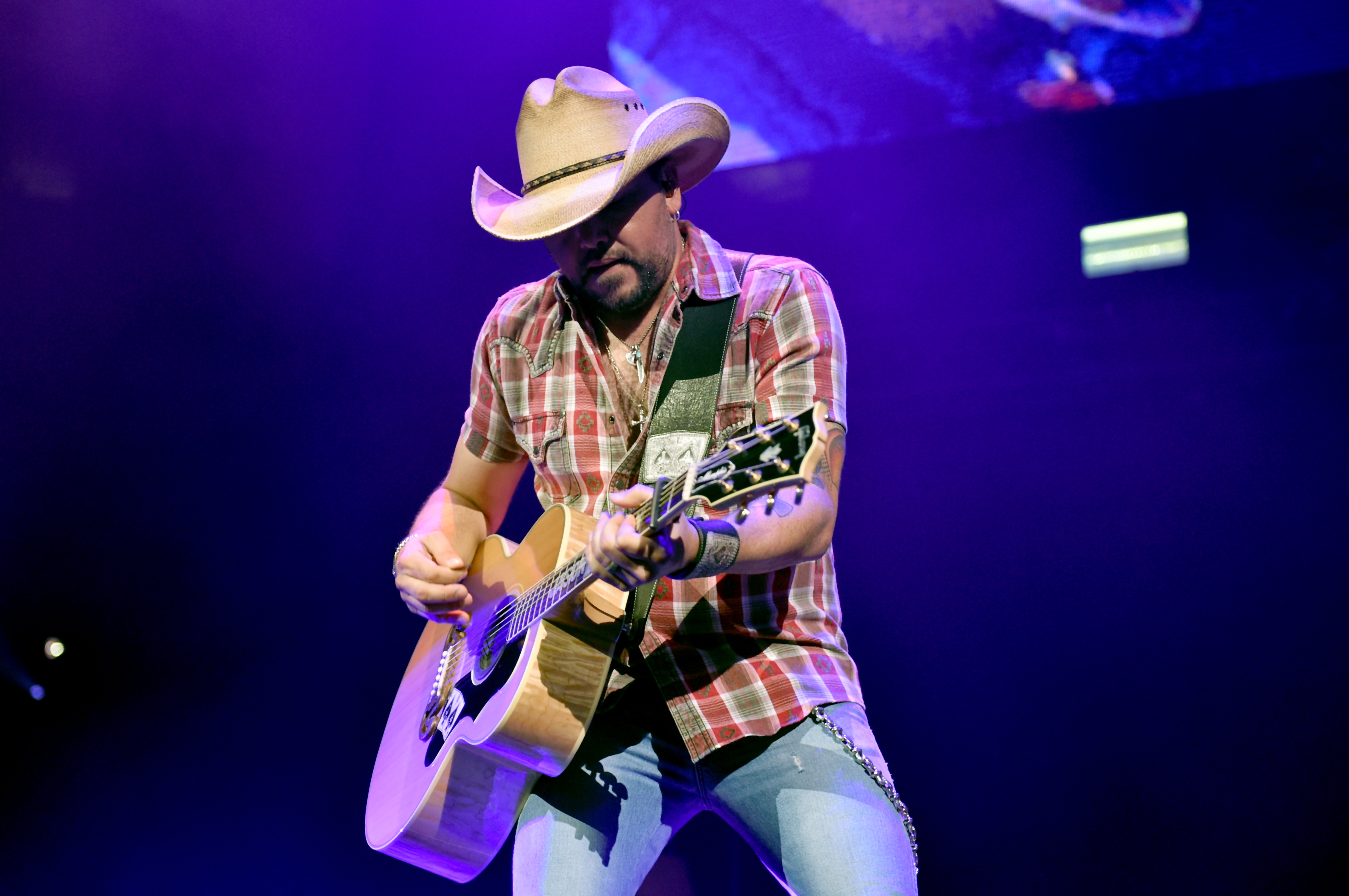 Still reeling from his latest tour news, fans will be even more pleased to know Jason Aldean dropped a new a single, "You Make It Easy" as well as released information on his upcoming album Rearview Town.
"You Make It Easy" is a romantic tune that has Aldean describing the love of his life and why she makes things just so easy. The chorus goes, "You make it easy / Lovin' up on you / Make it easy / With every little thing you do / You're my sunshine in the darkest days / My better half, my saving grace / You make me who I wanna be / You make it easy." We wouldn't be surprised if he's referring to his wife Brittany, who recently gave birth to their son, and judging by their Instagram accounts and general adorableness, these two seem pretty meant to be!

Rearview Town will be available on April 13 and will be his eighth studio album. In a press release, the country sensation describes what different elements helped put together the upcoming album. "Growing up in Macon, Georgia, I had a chance to learn about so many different styles of music. Looking back on first playing in bands as a teenager, I was just soaking everything up. A lot of that comes out on this record… where I've been, and who I am now." If the latest record is anything like his previous releases, it is sure to be a top seller and hit with fans!
Alden's 2018 High Noon Neon Tour will kick off May 10 as a 34-city trek, with support from fellow country artists Luke Combs and Lauren Alaina. For more information on dates and tickets, visit his official website https://www.jasonaldean.com.
Listen to Aldean's newest single "You Make It Easy" in the clip below:
You May Also Like...
Article | January 25, 2018

We spoke with Megaticket's very own Brian O'Connell about this year's incredible lineup... VIEW ALL

Article | January 25, 2018

Movies have the power to transport you to another place or time, as well as ignite a new sense of... VIEW ALL