Florida Georgia Line Joins Bebe Rexha On 'The Tonight Show With Jimmy Fallon'
ARTICLE
|
January 24, 2018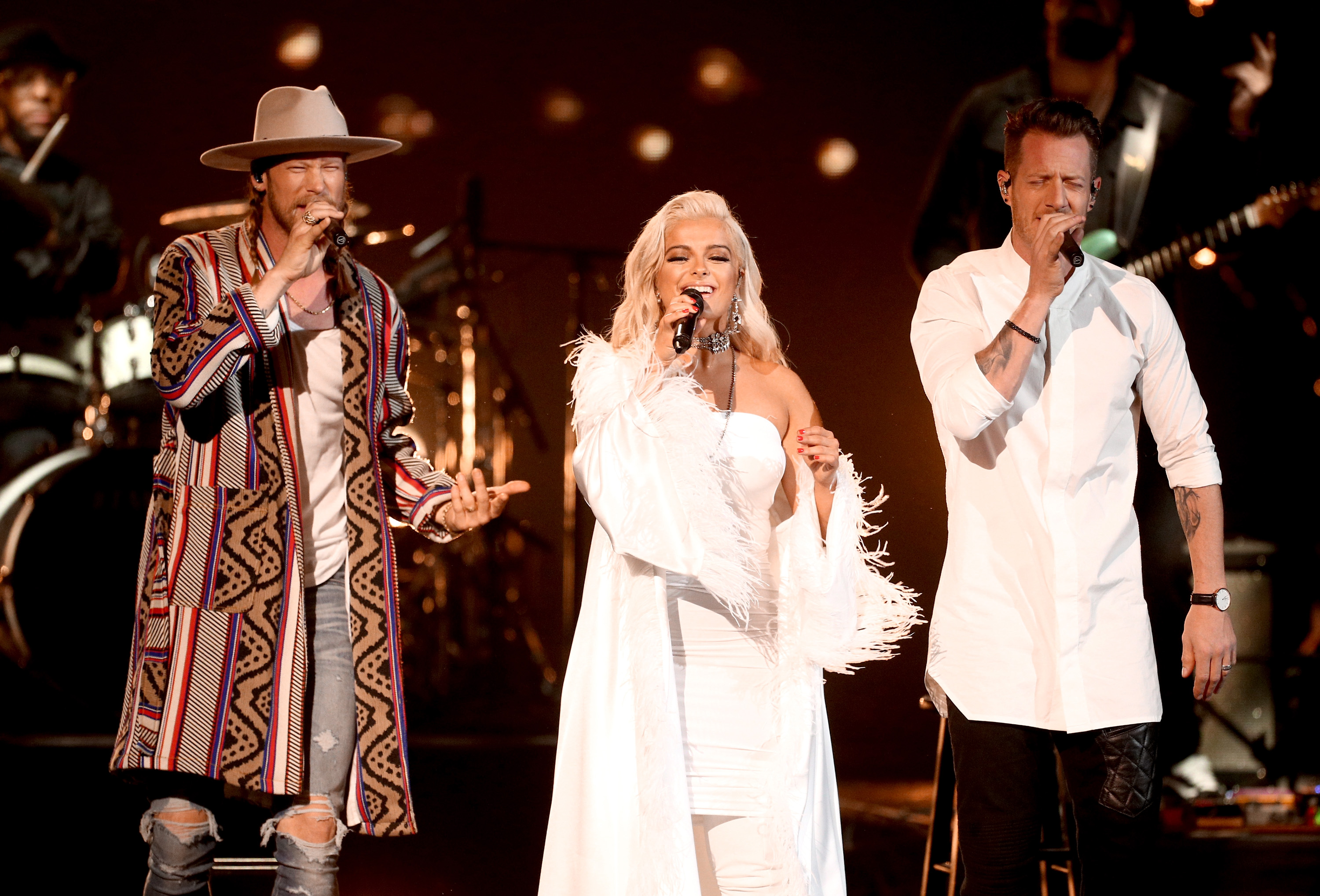 Well known for their cross-over blend of pop country, the duo Florida Georgia Line appeared on several pop singles recently, one of the most popular including their collaboration with pop sensation Bebe Rexha. The country duo joined the pop singer during a performance on The Tonight Show Starring Jimmy Fallon on Tuesday, January 23, showcasing their hit "Meant to Be".
Florida Georgia Line kicked off the show dressed in all black and performed on the Late Night stage filled with fog and purple lighting, something reminiscent of a WWE wrestler entering the ring. Rexha soon joined them, wearing a similar all black ensemble with a black hood to give some added flair. The trio's performance was killer, highlighting strong vocals from both Rexha and FGL and finishing with a standing ovation from the audience. "That's how you do it right there," Fallon said after the performance ended, while the studio audience erupted in applause.
Watch their performance of "Meant to Be" in the video below:
The hit appears on Rexha's All Your Fault: Part 2 EP and was co-written by Hubbard with Rexha, Josh Miller and David Garcia. "Meant to Be" was not originally intended for release as a country single, heavy buzz from fans changed that plan, and the track debuted at No. 1 on Billboard's Hot Country Songs chart. The song has remained at the top spot on the charts for eight weeks and is also inside the Top 20 of the all-genre Billboard Hot 100.
You May Also Like...
Video | November 22, 2017

Article | December 12, 2017

Tyler Hubbard and Brian Kelley are taking their Nashville properties to a new level: a creative... VIEW ALL