Keith Urban's Moving New Year's Eve Tribute Performance
ARTICLE
|
January 05, 2018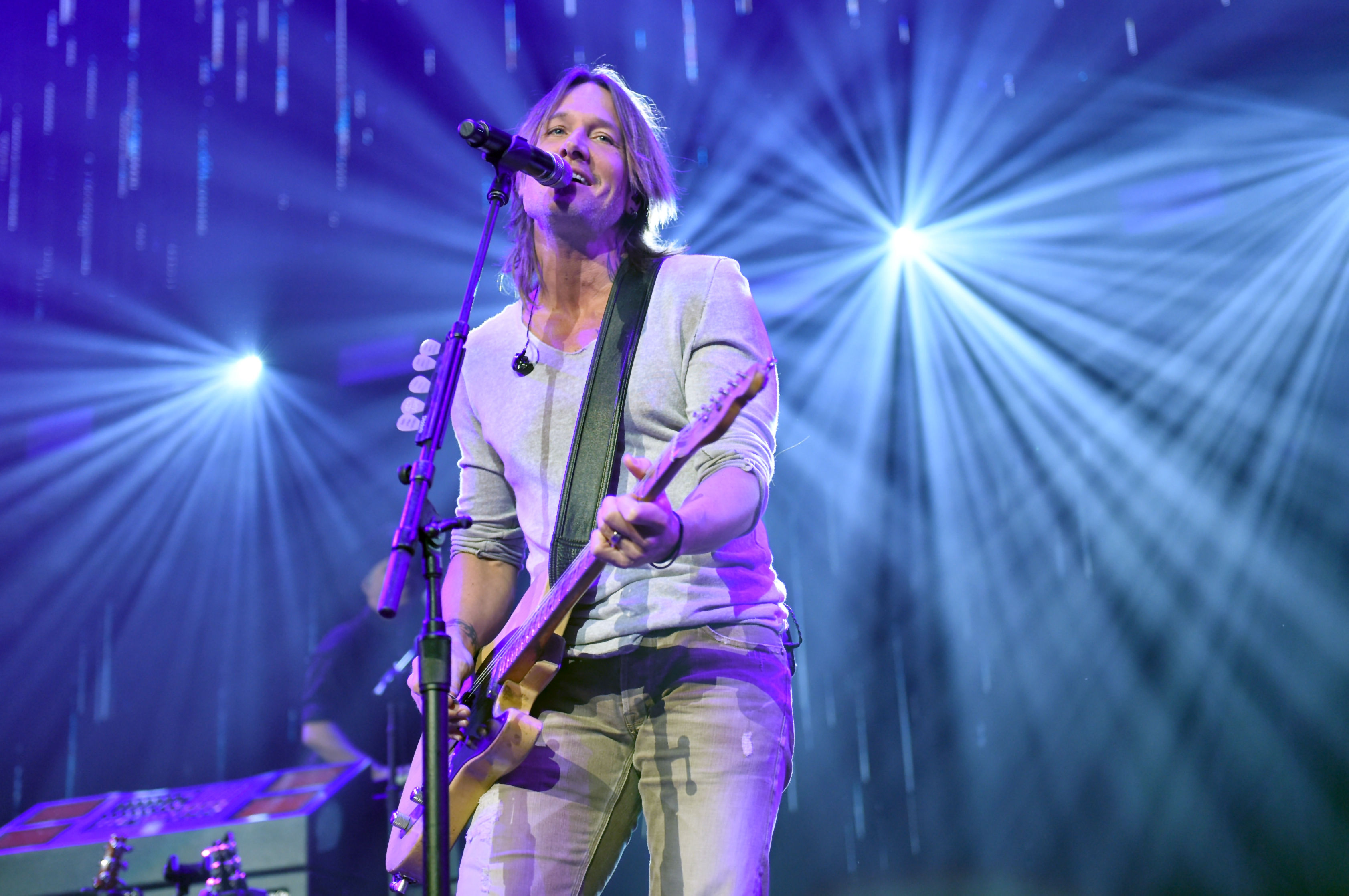 Keith Urban seems to be making it a tradition of paying tribute to artists on New Year's Eve. This year, Urban showcased his amazing voice and found a beautifully tasteful way to show his appreciation for his fallen mentors. Urban performed in the Jack Daniel's Music City Midnight Celebration where he not only played his songs, but also incorporated the music of artists who passed in 2017.
Urban started out his night by performing his song, "You Gonna Fly," in below-zero windchill for an estimated crowd of 100,000 people. The weather didn't seem to faze Urban as he played his guitar with ease, but it wasn't just the weather that was raw. When Urban began plucking the opening notes of Soundgarden's "Black Hole Sun" as homage to Chris Cornell who died in May, he showed his pain and others felt it.
Urban also performed a melody honoring fallen artists Gregg Allman, Chuck Berry, Johnny B. Goode, Don Williams, Glen Campbell, Troy Gentry, and Malcolm Young by composing bits of their songs into one beautiful piece. Urban ended his performance with an emotional cover of Tom Petty's, "Free Fallin'," while joined onstage by wife, Nicole Kidman, and two daughters.
Watch Urban's beautiful New Years Eve tribute below:
Listen to his most recent song, "Female," which Urban not only dedicated this song to his wife and daughters, but to all women struggling with gender discrimination.
Urban's Announced 2018 Appearances:
1/22 - Nashville, TN @ Ryman Auditorium (Million Dollar Show For St. Jude)
4/7 - Ft. Lauderdale, FL @ Tortuga Music Festival
4/28 - Indio, CA @ Stagecoach Festival
5/26 - Forest City, IA @ Tree Town Music Festival
6/19 - Oshkosh, WI @ Country USA Festival
You May Also Like...
Gallery | January 01, 2018

Video | January 05, 2018