Chris Stapleton To Be Featured On Justin Timberlake's Album
ARTICLE
|
January 04, 2018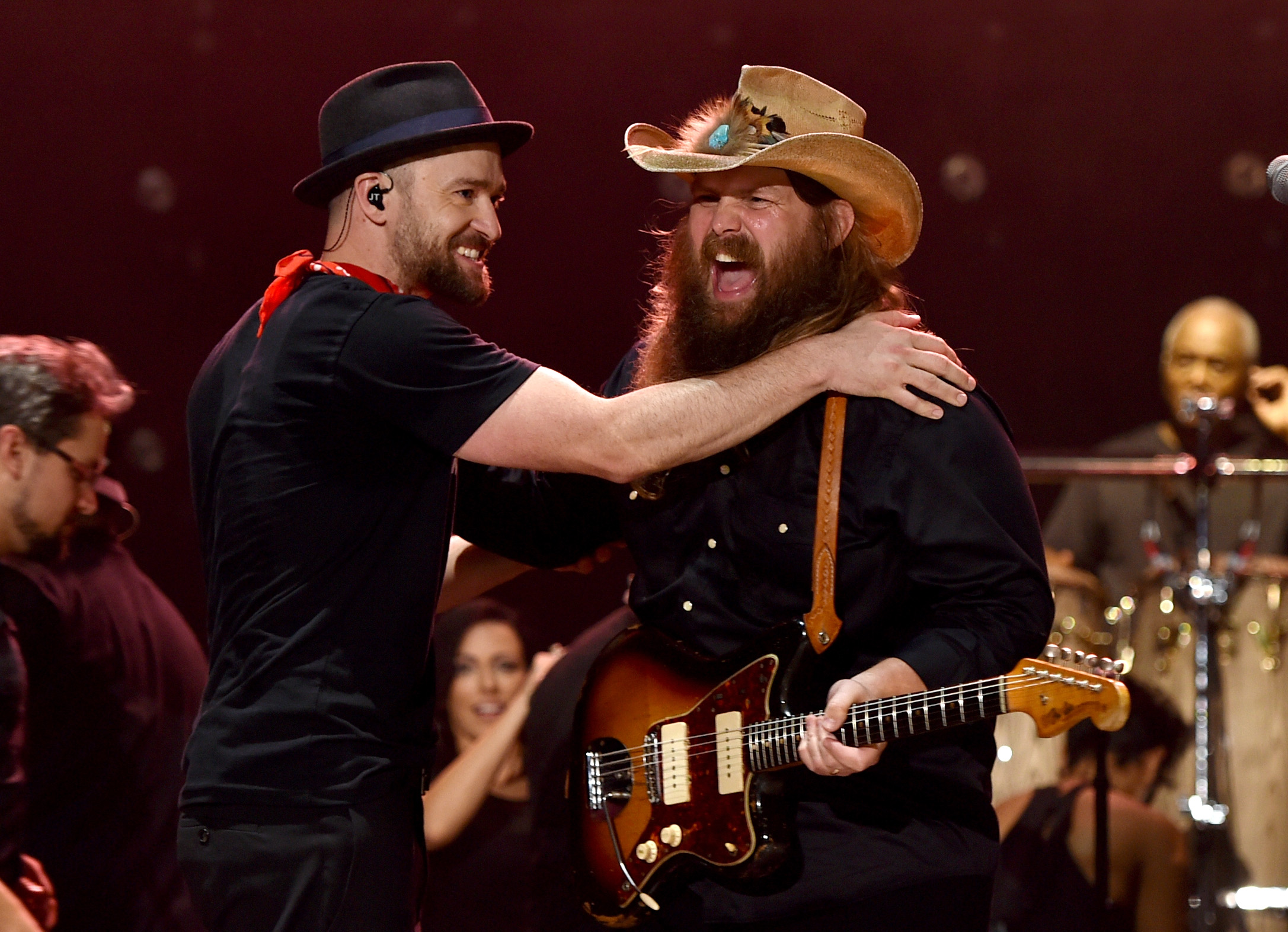 After the duo performed together at the 2015 CMA Awards, fans have long awaited another collaboration from pop singer Justin Timberlake and country sensation Chris Stapleton. Both pop and country fans can now rejoice because Stapleton is set to be featured on Timberlake's new album Man of the Woods.
The album will also include collaborations from Alicia Keys, Pharrell Williams and Timbaland, but knowing how well Stapleton and Timberlake perform together, we can't wait to hear what they cook up. During the 2015 CMA Awards, the pop and country singer famously performed delivered "Tennessee Whiskey" and "Drink You Away", but few are aware of how deep their relationship goes. According to an interview with Billboard shortly after the awards show, Stapleton shared he and Timberlake first bonded years earlier over fatherhood and had a mutual admiration for each others music.
Artist: Justin Timberlake and Chris Stapleton. Photo: Rick Diamond, Getty Images
The two often praise each other on social media and performed together during the 2017 Pilgrimage Music Festival just outside Nashville. Prior to their set, Timberlake introduced Stapleton and his wife Morgane by gushing, "This man and this woman that I'm about to bring out have inspired me so much since I met them."
Timberlake's album Man of the Woods will be available February 2, with the first single ,"Filthy," coming out Friday, January 5. The pop sensation will reveal a new song each week until the record's release.
Watch Timberlake introduce his upcoming album in the clip below:
You May Also Like...
Gallery | January 01, 2018

Article | January 04, 2018

Music has been an integral part of Kassi Ashton's life since childhood. Although Ashton's parents... VIEW ALL