Lindsay Ell Gets Heated In New Single 'Criminal'
ARTICLE
|
December 18, 2017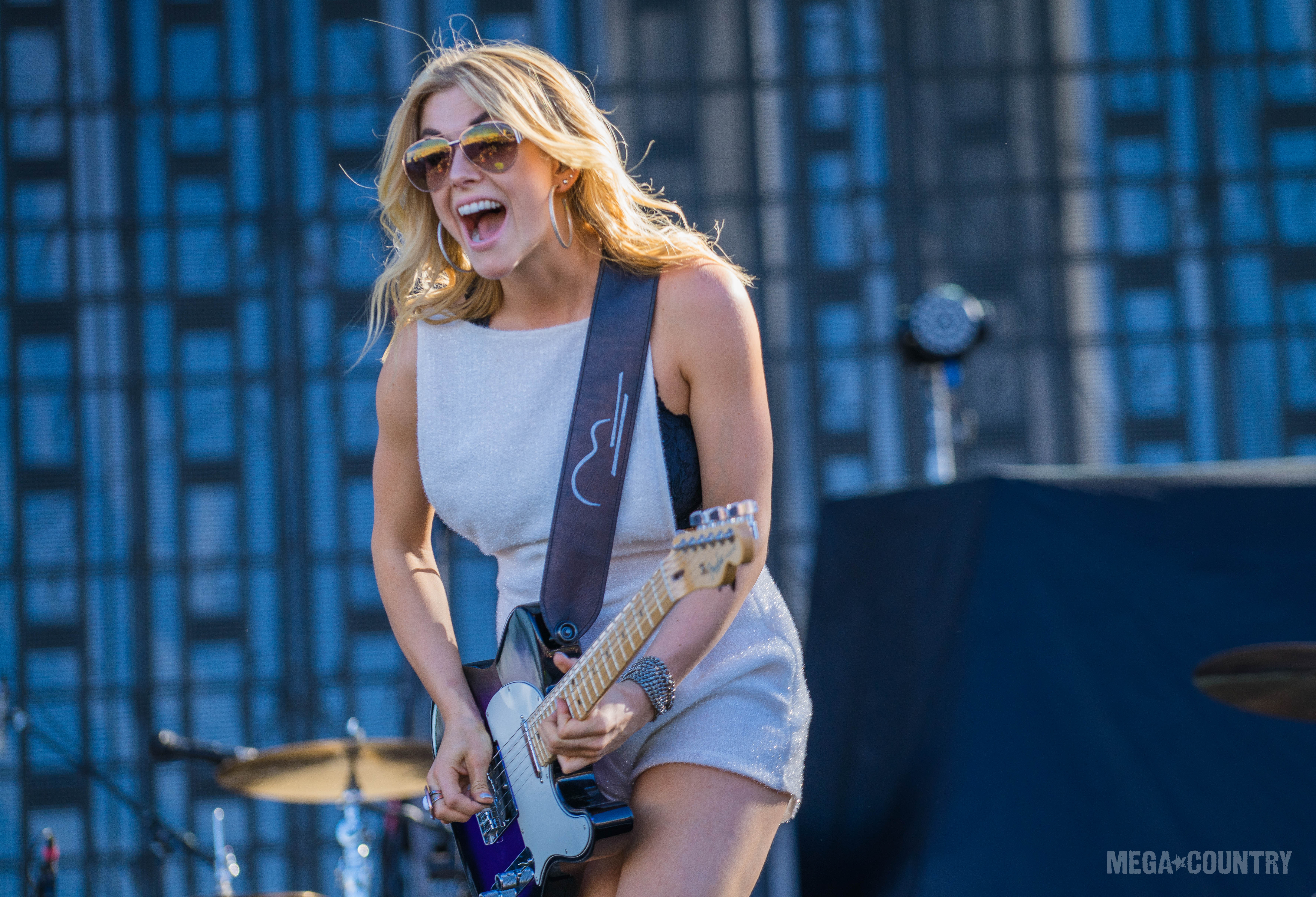 Lindsay Ell describes some 'criminal' behavior in her latest single and fan favorite track from her recent studio album, The Project.
The country-rock heavy love song, "Criminal," finds Ell in a whirlwind romance that she relates to as committing a crime, risking her heart and security for the opportunity to find love and happiness. With passionate and cleverly phrased lyrics, the country singer is moving full speed, addressing the intensity and often irrational feelings we have when being crazy in love with someone. Incorporating lyrics such as "I have the right to remain silent / but there ain't no way I can / 'cause I'm wired like a ticking time bomb / it's so wrong, but it feels right," listeners can easily relate to her plight with keeping romance exciting and a little dangerous.
And when it comes to creating genuine and relatable music for her fans, Ell will always make that a priority. "It's like songs, regardless of if artists write them or if artists don't write them, should make you put to life a side of yourself. I really feel like The Project kind of is like that. It's a journey and I really hope that when people listen to The Project that they can identify with even just a portion of it and be like, 'I know what that feels like' or 'I have been there before,'" Ell explained to Sounds Like Nashville during an interview.
Watch the singer's music video for "Criminal" in the video below:
"Criminal" was written by Ell, along with Fred Wilhelm and the versatile Chris Stevens and is just one of the many songs the singer showcases her songwriting chops and musical talents. Ell's album, The Project, is available now.
Lindsay Ell, The Project track listing:
1. "Waiting on You" (Lindsay Ell, Adam Hambrick, Andrew DeRoberts)
2. "Champagne" (Lindsay Ell, Walker Hayes, Fred Wilhelm)
3. "Castle" (Lindsay Ell, Abbey Cone, Josh Kerr)
4. "Good" (Lindsay Ell, Adam Hambrick, Andrew DeRoberts)
5. "Wildfire" (Lindsay Ell, Kristian Bush)
6. "Mint" (Lindsay Ell, Justin Ebach)
7. "White Noise" (Kelsea Ballerini, Josh Kear, Ross Copperman)
8. "Criminal" (Lindsay Ell, Chris Stevens, Fred Wilhelm)
9. "Just Another Girl" (Lindsay Ell, Shane McAnally, Josh Osborne)
10. "Space" (Caitlyn Smith, Heather Morgan, Maggie Chapman)
11. "Always Kiss the Girl" (Bobby Hamrick, Jarrad Kritzstein, Carly Pearce)
12. "Worth the Wait" (Lindsay Ell, Travis Meadows)
You May Also Like...
Article | December 13, 2017

Country sensation Brett Eldredge stopped by Good Morning America to perform his new single... VIEW ALL

Article | December 13, 2017

Never one to turn down a good time, Luke Bryan stopped by The Ellen DeGeneres Show to play a rousing... VIEW ALL