Brett Eldredge Performs on 'Good Morning America'
ARTICLE
|
December 13, 2017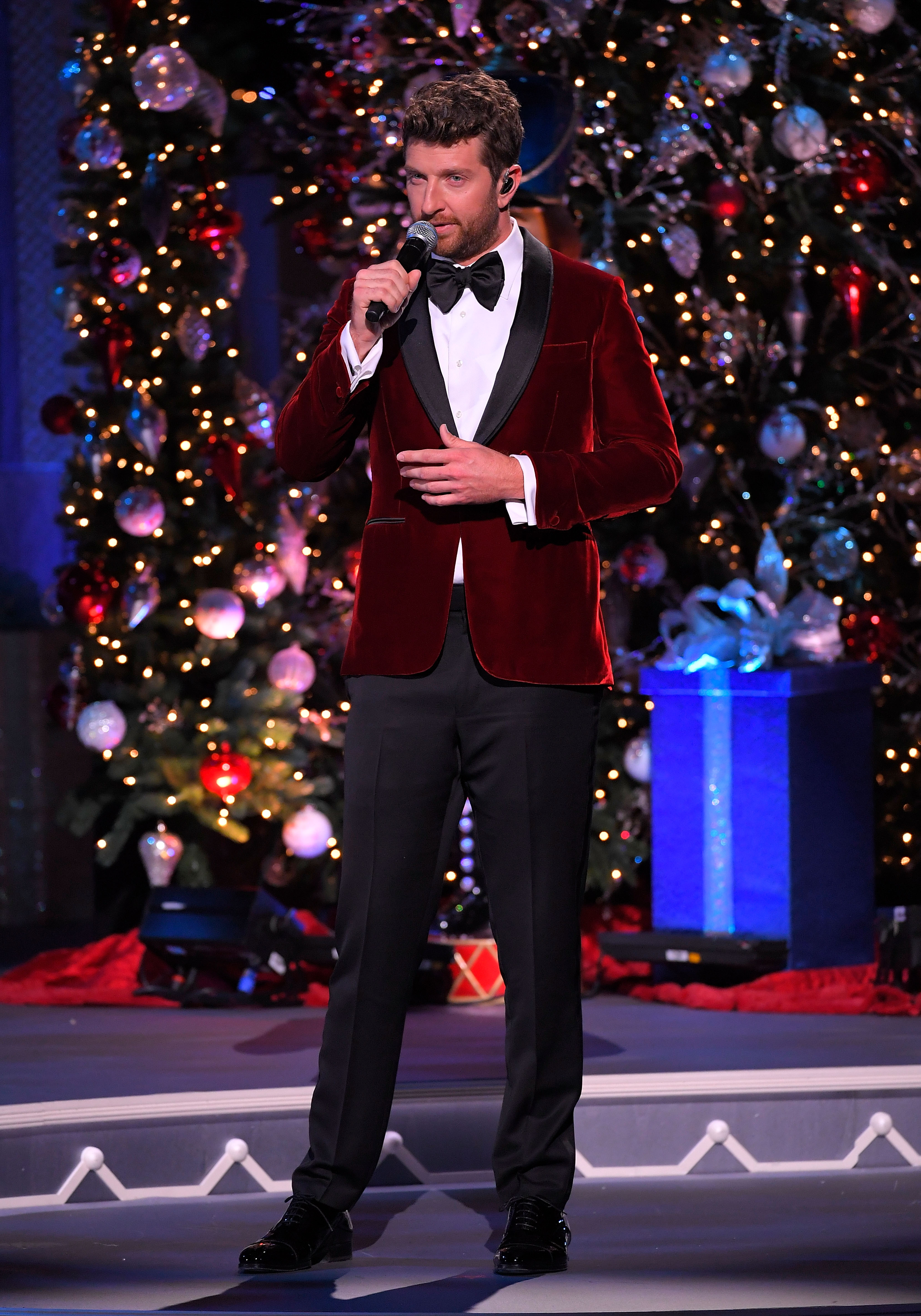 Country sensation Brett Eldredge stopped by Good Morning America to perform his new single, "The Long Way," a sweet love song that had the audience swooning.
The song comes from Eldredge's recently released self-titled album, which the country singer will support with a headlining tour in 2018. Surrounded by Christmas trees and holiday cheer, Eldredge jumped right into his performance on the intimate GMA stage and audience members can be seen swaying in the background to his rich vocals.
After his performance, Eldredge shared a snapshot on Twiter of Times Square featuring a billboard advertising his appearance on the show.
"Woahhhhh, what up time square!!?" he wrote. "Thanks @goodmorningamerica."
Speaking of the holidays, the singer released his own Christmas album, Glow, last year which instantly became a hit for all those a fan of the season. "We always talked about, like one day we're gonna listen to my own Christmas album together," he recalls, "after all these years of listening to all these classics that inspired me to make that album. So it was special." Aside from playing his Christmas album, Eldredge's holiday traditions include a lot of decorations around his home.
"I deck out my house with Christmas stuff. Do I do it myself one-hundred percent? No, my mom is the mastermind of all the décor," he says. "If it was something like really awful-looking, I would tell her. But other than that, I'm like, 'Let's go crazy. I'll help you set it up. You tell me where to put stuff.' And we decorate the tree."
Both Glow and Brett Eldredge are available now.
You May Also Like...
Gallery | December 13, 2017

Article | November 30, 2017

Brett Eldredge has had a busy year, but that didn't stop him from taking the holiday season by storm... VIEW ALL