Kacey Musgraves Shares Details on New Album 'Golden Hour'
ARTICLE
|
December 12, 2017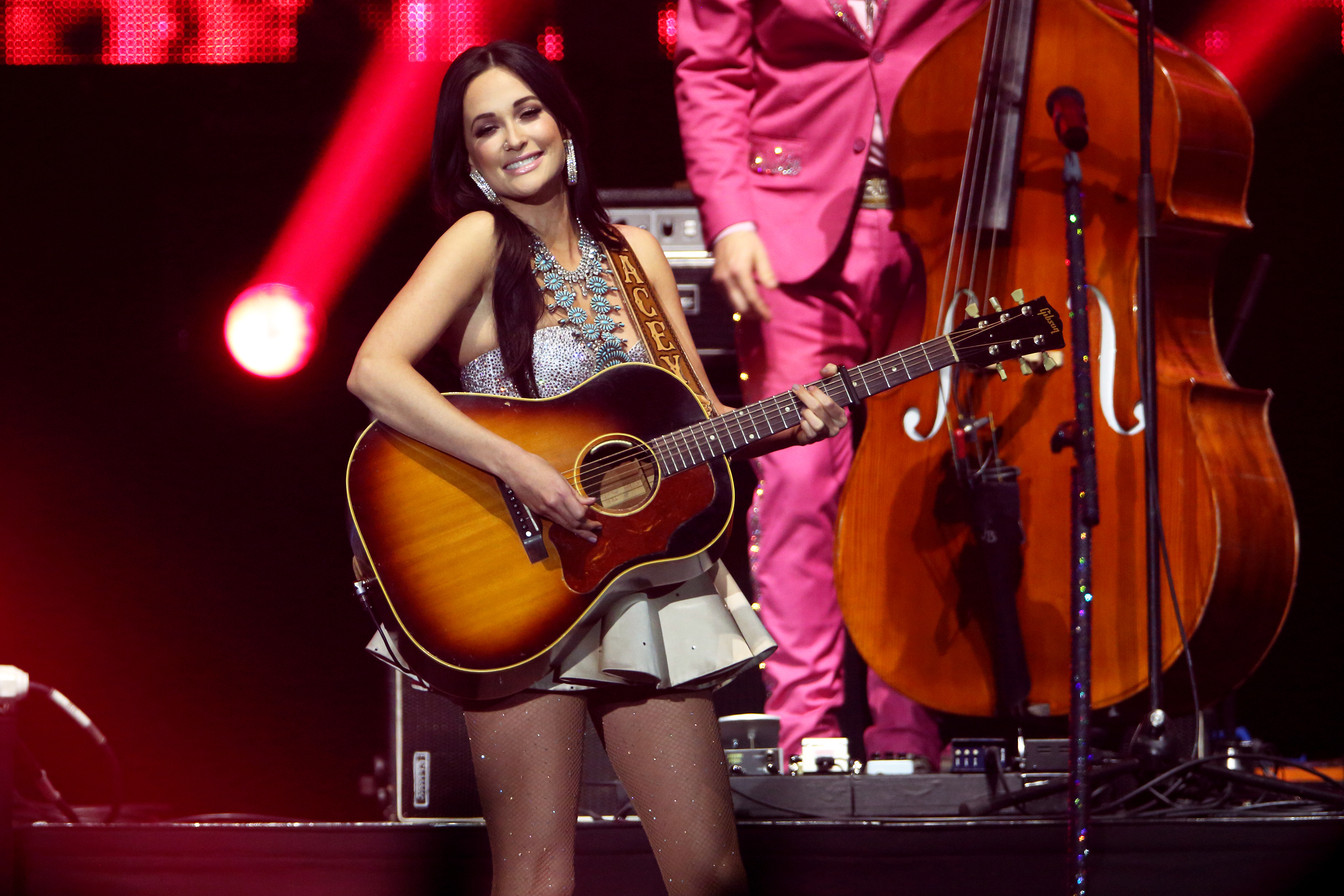 Kacey Musgraves gives an insightful inside view into her upcoming album Golden Hour. The country singer shares how the record is filled with characters that when combined, encompass her as a person as well as how her personal life and career inspired the title of her album.
"I was thinking about how there are different masks that we wear that represent different sides of us," says Musgraves during an interview with Entertainment Weekly. "None of the masks are solely us, but they're all us. On this record, there's the lonely girl, the blissful girl, the new wife, the girl that's missing her mom, the angry girl, the sarcastic girl, the '60s-sequined Cruella de Vil with the beehive, the shy girl, the life of the party, the winner, the loser — they're all characters on this record. None of them alone are me, but the golden hour is when they all come together and you see me as a whole."
Musgraves' latest musical project also finds her at an emotional crossroads as she reflects on the near end of her 20s and the life she'll be starting with her new husband, fellow musician Ruston Kelly. "There are certain junctures in your life where you can't really think your way through — you have to feel your way through," says Musgraves. "Making this album, it's like leading heart first." The "Biscuits" singer admitted that Golden Hour will include love songs that for the first time, she feels a genuine connection to. "I have a lot more love songs this time around, and I've never been one to write a love song and really feel it," Musgraves says. "That probably sounds like the most depressing thing ever. [But] I'm coming off getting married and being in this golden hour of my personal life, where all these things are finally coming to fruition. I found myself inspired to write about this person and all these things he brought out in me that weren't there before."
Artist: Kacey Musgraves. Photo: Timothy Hiatt, Getty Images
Golden Hour features well known musicians and songwriters as collaborators, including Luke Laird, Shane McAnally, Natalie Hemby and pals Ian Fitchuk and the Silver Seas' Daniel Tashian. Musgraves also got encouragement and a studio space to record from musical icon Sheryl Crow, "She has Guinness on tap, so she would have a Guinness with us," Musgraves says. "We ended up talking about reincarnation one night and getting so heady. I was like, 'This is amazing!' It set the tone."
The country sensation's album Golden Hour will be available earlier in the new year.
You May Also Like...
Article | July 08, 2014

While you may know Florida Georgia Line by catchy, upbeat hits... VIEW ALL

Article | September 21, 2017

To help celebrate their recent tour announcement, Little Big Town visited The Tonight Show with... VIEW ALL