Luke Bryan Visits Jimmy Fallon on 'The Tonight Show'
ARTICLE
|
December 11, 2017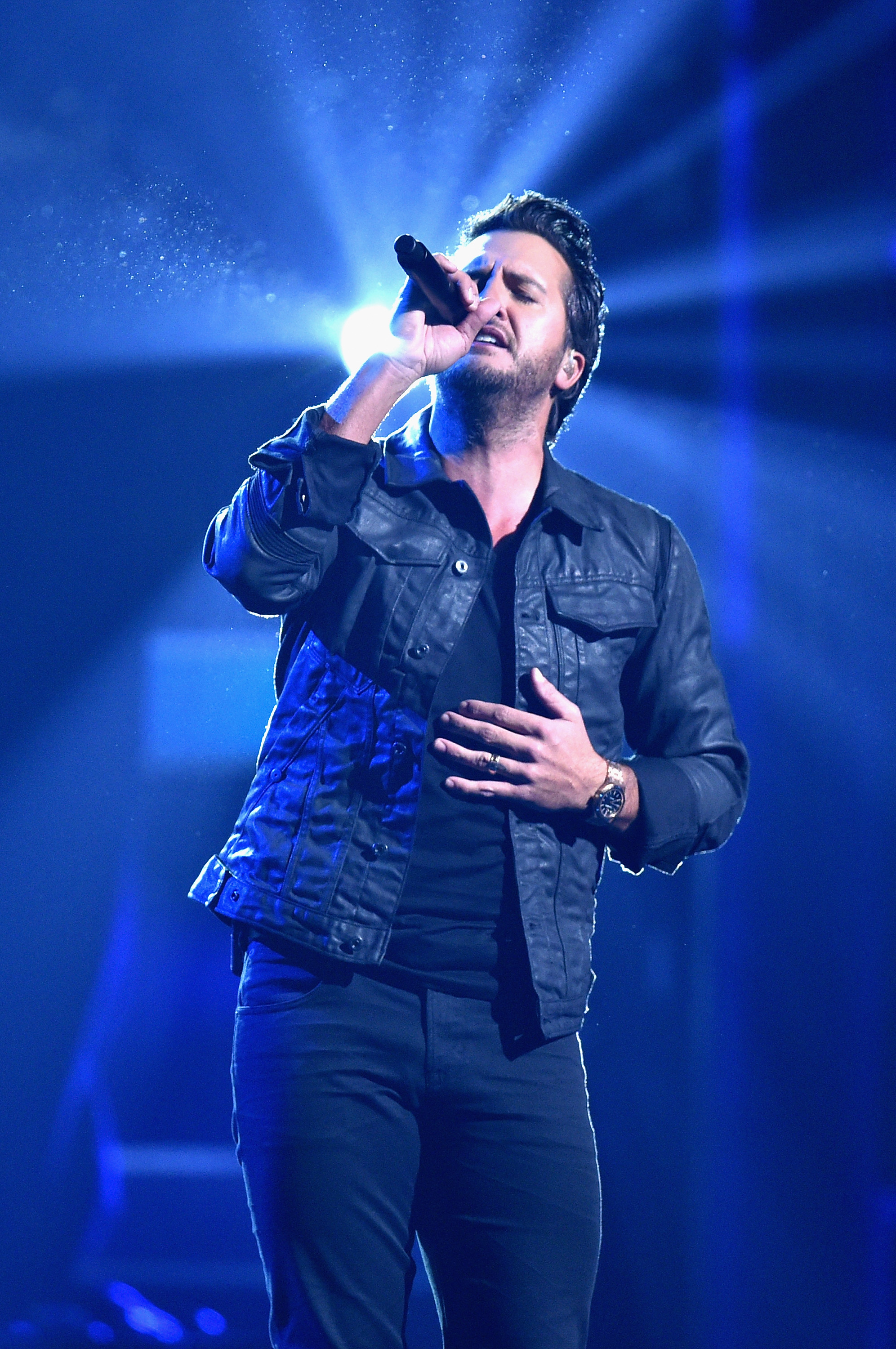 On Friday, December 8, Luke Bryan's stopped by The Tonight Show Starring Jimmy Fallon to discuss his new album What Makes You Country, as well as some quirky holiday traditions.
To kickoff the show, Fallon teased Bryan's album title and wanted to know what made the hitmaker country. "Listen to me talk! It's pretty much…that's the stamp right there! Right there on the forehead—he's country. Especially when I'm walking around New York City and I'm like, 'Uh, yeah, I'll have the sketti.' Not spaghetti," Bryan explained. The country singer also joked that Fallon's most country quality had to do with his pickup truck. "Every time I'm around Jimmy, he has to brag on his pickup truck. It's like your favorite thing in the world." Fallon adds, "I mean some of the best songs in country music are written about trucks," and Bryan quickly jokes, "Yeah I know, I've written about 90% of them!"
The two also discuss Bryan's holiday traditions, which include making chili dogs with his mom on Christmas Eve. "I started a few years back, my mother and I, we kinda said, 'Let's do chili dogs on Christmas Eve.' And my mother, it's a thing because she wants to go shop like she's turned it into an all-day event. It's always been, 'Luke, it's 11. It's time to go do our chili dog shopping.' Bryan laughs, "And she takes me to the grocery store and it's her time to have with me and we buy all of the…she has this chili recipe that she spends so much time on it. Some of her cigarette ashes land in it."
Watch the full interview where Bryan also shares his experience as the latest judge on American Idol in the clip below:
The "Fast" singer's latest album What Makes You Country is available at retailers and on digital streaming services now.
You May Also Like...
Gallery | December 11, 2017

Article | September 25, 2017

Move over Keith Urban, Luke Bryan looks to be the country representative at this year's reboot of... VIEW ALL