Kelsea Ballerini Weds Morgan Evans in a Beautiful Beach Celebration
ARTICLE
|
December 04, 2017
Kelsea Ballerini and Morgan Evans are finally married and we couldn't be happier.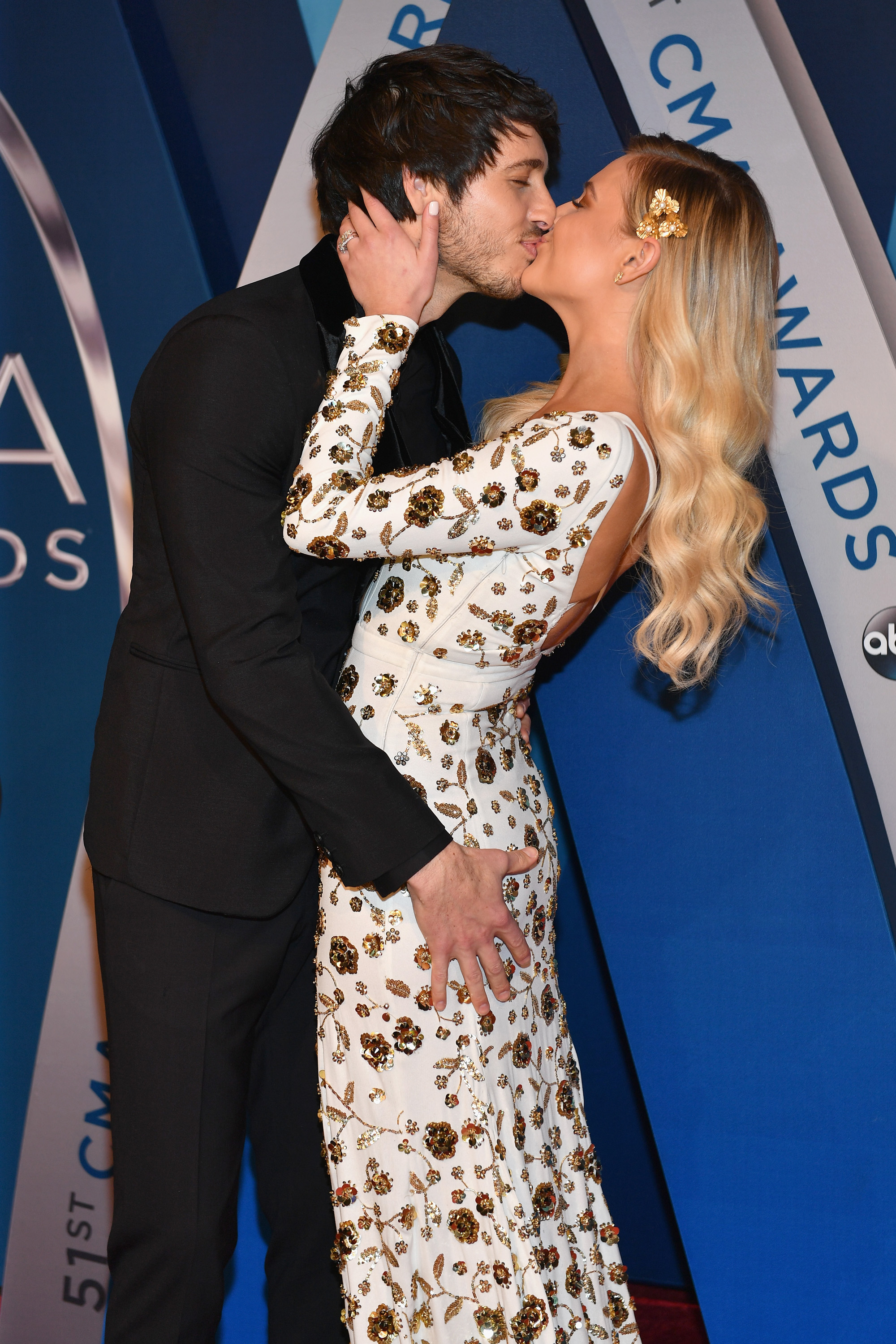 Morgan Evans has officially called dibs on Kelsea Ballerini!
Saturday, December 2, will be a day that Evans and Ballerini, the new Mrs. Evans, will never forget. They exchanged their vows in an intimate ceremony with family and friends surrounding them with love in Cabo San Lucas, Mexico. In her simple, Berta lace gown, Ballerini walked barefoot to meet her new husband, in a Joseph Abboud suit, at the end of the aisle. Their rings were custom-made from David Yurman with special messages inside created by the couple.
In an exclusive interview with the couple prior to the wedding, Ballerini told People magazine, "with our careers, we get to do what we love, then we get to find time to be with who we love. I think that makes for a really full life — when you can do everything that you want, and then share it with someone." She revealed that she is looking forward to "everything" about marriage with Evans.
I'm gonna love you forever. Forever and Evans, Amen. ❤️ @Morgan_Evans

— Kelsea Ballerini (@KelseaBallerini)

December 3, 2017
"In the lead-up to a wedding, you ask a lot of your married friends — especially people that are in similar situations or similar age — 'Does anything change or is it just the same but a little more awesome?' Everyone keeps telling us, 'Ah, it gets better,'" Evans confessed to People, "And so whatever that means, I'm looking forward to that, and it's gonna be fun."
Woke up to the hottest human I've ever seen wearing a ring and ate leftover wedding cake for breakfast hello marriage 😻

— Kelsea Ballerini (@KelseaBallerini)

December 3, 2017
For more information on the wedding, People is premiering an exclusive video, "People Weddings: Kelsea Ballerini & Morgan Evans," on Wednesday, December 13 on PeopleTV, which you can find on PeopleTV.com and the PeopleTV app. People is also releasing an article on the happy couple in their upcoming issue out December 15th.
The couple met on March 12, 2016 in Australia, where they co-hosted the CMC Awards, and nine months later, on Christmas Day, Evans proposed to Ballerini while making pancakes in their kitchen.
You May Also Like...
Gallery | November 03, 2016

Gallery | June 20, 2017

Gallery | April 21, 2017