MegaPick: Danielle Bradbery
ARTICLE
|
December 01, 2017
Bradbery's sophomore album, 'I Don't Believe We've Met', is officially out today!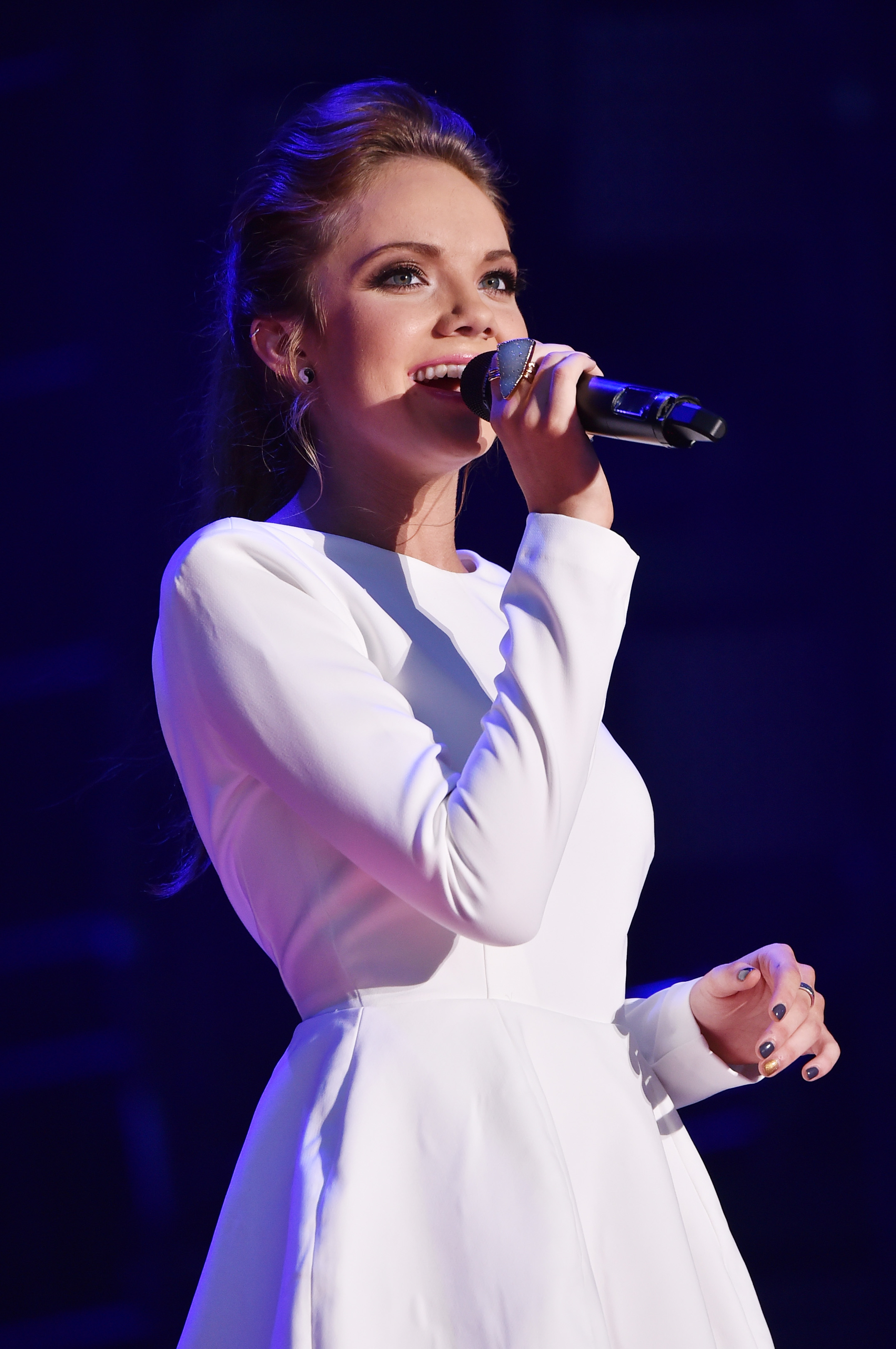 Danielle Bradbery's sophomore album, I Don't Believe We've Met, is officially out today. From the pre-released instant-grat tracks to the new songs, we absolutely cannot get enough of this album!
Produced by Josh Kerr and featuring songs co-written with hit-songwriters like Thomas Rhett, Emily Weisband, Nicolle Galyon, Rhett Akins, and more, the album seamlessly flows with beautiful melodies and confessional lyrics. Bradbery co-wrote seven of the ten tracks, truly conveying her own experience throughout the album's narrative.
The album began to come together when Bradbery wrote the song, "Potential," with Emily Weisband. Weisband told Rolling Stone about getting to know Bradbery through her songwriting: "I've worked with Danielle for around four years, but I don't believe I really met her until we wrote that song.I think it was around then that she got more comfortable showing me and her team her meatier parts. And you could just tell that she was layered, that she had something to say… She wasn't trying to be something or please somebody. When we wrote, I felt like we were just two young girls saying what every other young girls wants to hear that nobody's saying."
Rolling Stone commends the album, "with crisp production overseen by songwriter Josh Kerr (Kelsea Ballerini, Dylan Scott) and confessional lyrics, the album challenges any notion people had of the wide-eyed, Blake Shelton-coached ingénue from four years ago."
Two of our favorite tracks from the album include the deep-cuts, "Human Diary" and "Messy." "Human Diary" explores one of the hardest parts about breaking up—letting someone leave with the secrets you shared. Bradbery told Rolling Stone Country, "I was immediately brought to tears when I first heard 'Human Diary. It's such a relatable song, and I really wanted to expose what I was feeling that day. Everyone knows what it feels like to put their trust in someone and then feel robbed when they walk away, so I feel like this is a perfect taste of what I was going for on this album – pure honesty. ("'Cause you were my human diary / So when you left you didn't just leave / No, you took all my secrets with you / You took all my secrets with you / And now you're with someone else / And thinkin' 'bout it hurts like hell / And you took all my secrets with you / You took all my secrets with you").
"Messy," written with one of our favorite new artists, Hannah Ellis, and producer, Josh Kerr, expresses the moment when you feel a relationship ending, but worry about the immense mess ending it could cause. ("I can't even think / About my younger brother, 'cause he still looks up to you /He'll lose you too / Yeah, we're sleeping in the bed that we ain't sharing / Remember when we cared and we fixed it before we fell asleep? / These days it's only awkward conversation / Never really saying much of anything / My head wants to just break it clean / But my heart knows it's gonna be so messy")

The Season Four winner of The Voice will return to the show to perform her powerful song, "Worth It," on Tuesday, December 5. Although it feels like yesterday, Bradbery was only 16-years-old when she won The Voice. We can't wait to see her take her now 21-year-old self onto the same stage with a new sound, song, and confidence.
Fans can purchase the album now, HERE! See the video for "Worth It" below:
I Don't Believe We've Met track listing:
Sway (Danielle Bradbery, Johan Fansson, Emily Weisband)
Potential (Bradbery, Johan Lindbrandt, Weisband)
What Are We Doing (Bradbery, Sam Ellis, Thomas Rhett, Weisband)
Worth It (Bradbery, Jeff Pardo, Molly Reed)
Can't Stay Mad (Bradbery, Ian Franzino, Andrew Haas, Steph Jones)
Messy (Bradbery, Hannah Ellis, Josh Kerr)
Red Wine + White Couch (Nicolle Galyon, Alysa Vanderheym, Weisband)
Hello Summer (Rhett Akins, Julian Bunetta, Jaren Johnston, T. Rhett)
Human Diary (Kerr, Weisband)
Laying Low (Bradbery, Jason Gantt, Heather Morgan)
You May Also Like...
Article | August 07, 2017

After a long period of anticipation, Danielle Bradbury announced the upcoming release of her sophomore... VIEW ALL

Article | August 06, 2014

Danielle Bradbery is mixing it up by requesting fans... VIEW ALL