Walker Hayes Goes Gold
ARTICLE
|
November 30, 2017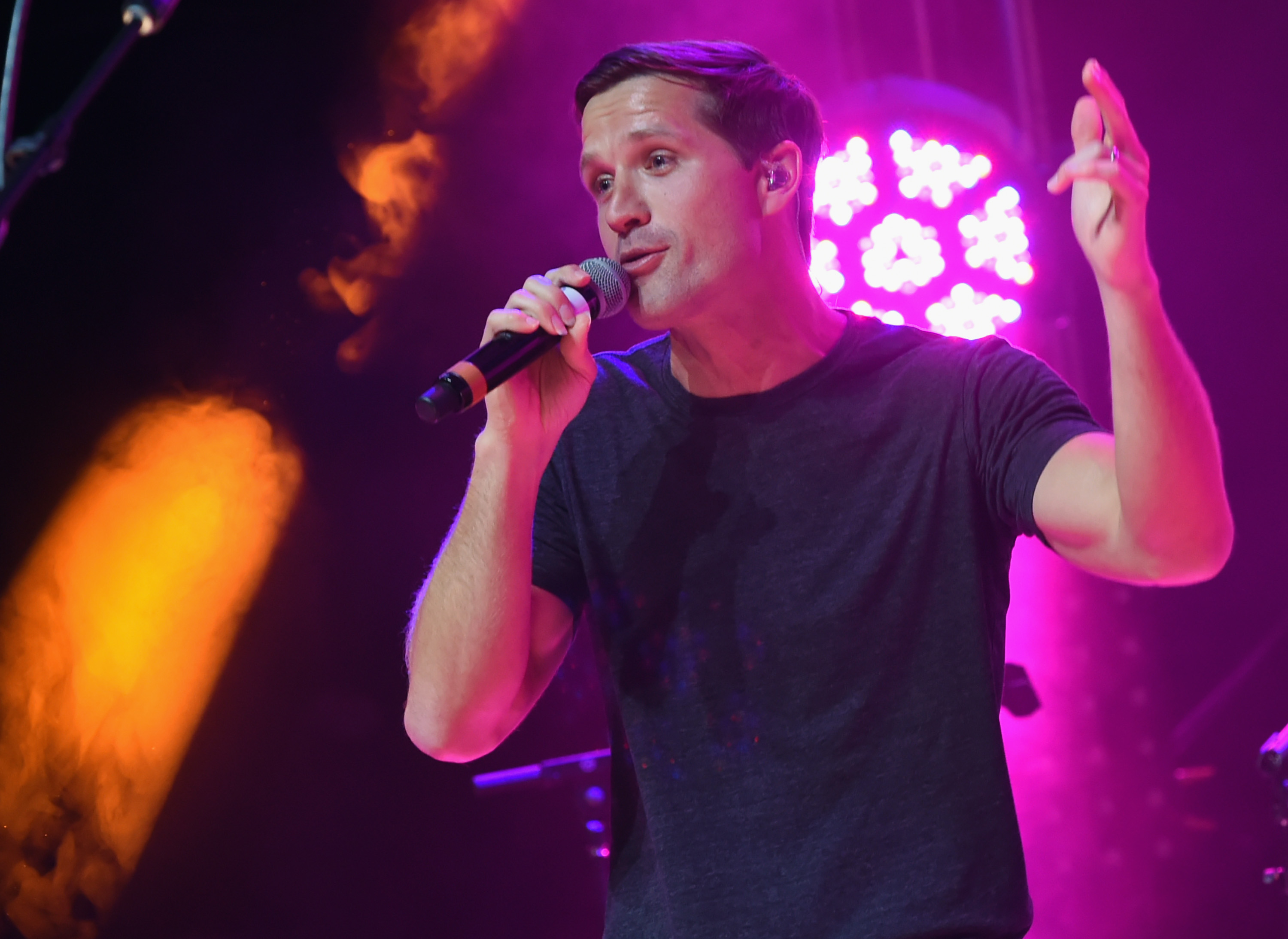 Monument Records' Walker Hayes was surprised with his first gold plaque in Nashville for his lead single "You Broke Up with Me," which has more than 500,000 sales.
The single has more than 50 million streams and is currently rising on the country radio charts, at No. 14 with a bullet. The RIAA Gold Certification plaque was presented at Hayes' album release party for his upcoming album, boom., that is set to release next Friday, December 8th.
In response to his gold record, Hayes said, "It is hard to describe how it feels. A Gold record. I am so grateful for the support from everyone who made this happen. I appreciate all the people who got on board with this project and this song. I'm so honored to have 'You Broke Up With Me' go Gold."
You Broke Up with Me (Official Video) by Walker Hayes on VEVO.
The Washington Post said, "Seeing Hayes break out by staying true to his unusual musical inclinations is inspiring to many in Nashville, as artists typically have to prove themselves radio-friendly before they can delve into less traditional material."
If you are looking for some more Walker Hayes, you can catch him out on tour as he finishes up The Home Team Tour with Thomas Rhett and Old Dominion and joins Kelsea Ballerini next year on her Unapologetically Tour starting in February. You can also pre-order Hayes' new album, boom., HERE.
boom. track list:
"Beautiful" (Walker Hayes)
"Shut Up Kenny" (Hayes, Pete Good, AJ Babcock)
"You Broke Up With Me" (Hayes, Thomas Archer, Kylie Sackley)
"Halloween" feat. Nicolle Galyon (Hayes, Nicolle Galyon)
"Dollar Store" (Hayes, Scott Stepakoff)
"Beer In The Fridge" (Hayes, Shane McAnally, Matt Jenkins, Scot Sherrod)
"Beckett" (Hayes, McAnally)
"Mind Candy" (Hayes, Archer)
"Prescriptions" (Hayes, Matt McGinn)
"Craig" (Hayes)
You May Also Like...
Video | March 06, 2017

Article | September 11, 2017

Fans can catch their breath as Walker Hayes finally has a date in sight for new music... VIEW ALL