New Artist Spotlight: Lucas Hoge
ARTICLE
|
November 29, 2017
Knowing Hoge's background, you'd be hard pressed to find anyone more ambitious!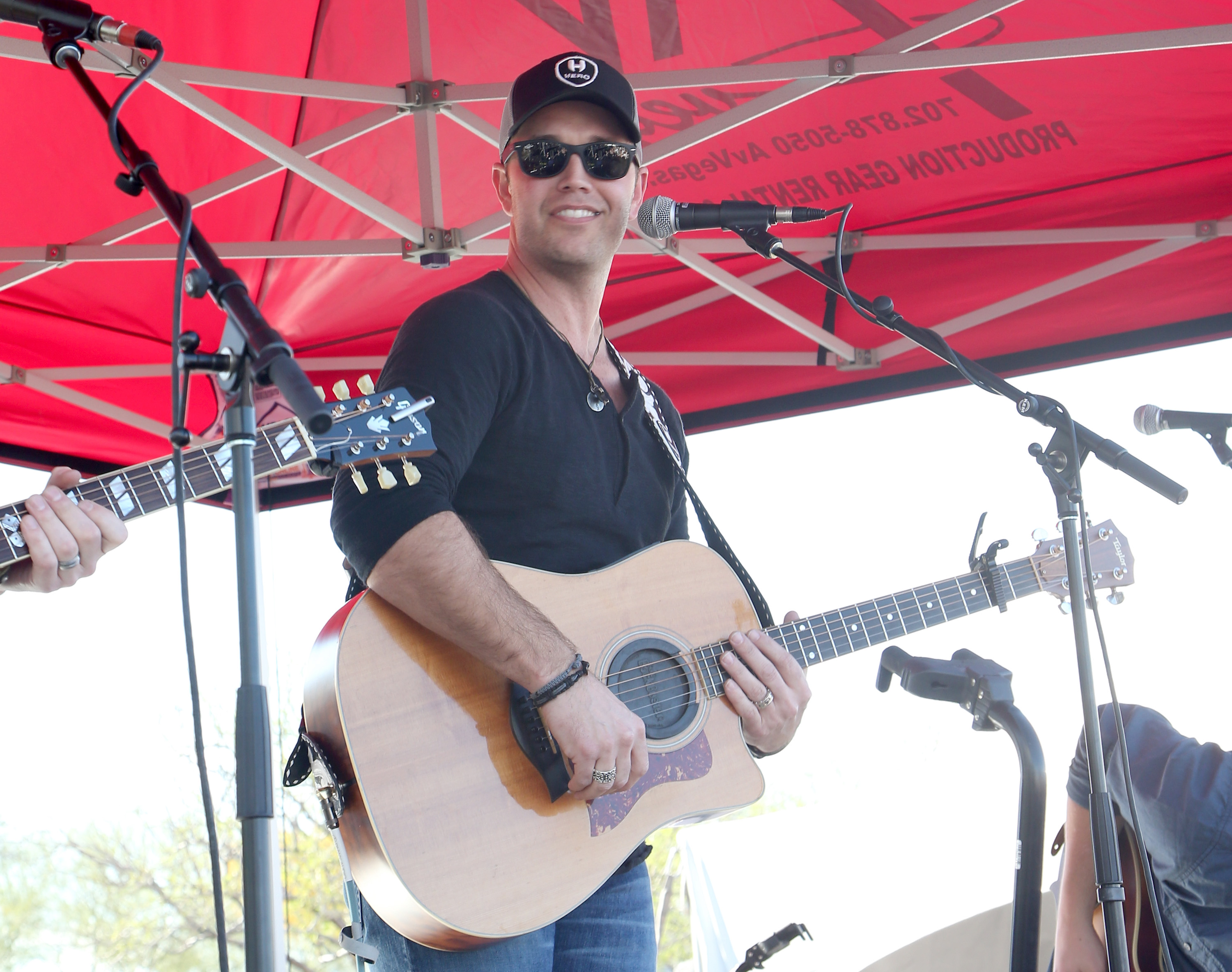 Looking into Lucas Hoge's background, you'd be hard pressed to find someone more ambitious. Born in Hubbell, Nebraska – population 44 – Hoge earned a degree in architecture and business and, shortly after that, started his own construction company. He developed a love for music while honing his skills in church growing up and ultimately discovered that was his true calling. He followed his senses and found himself in a worship band, southern rock and country band all at the same time. It was then that Hoge decided to pack his bags and leave for Nashville, talents, ambition and drive in tow.
Since arriving in Tennessee, Hoge's music has appeared in multiple TV shows and films. He's shared the stage with powerhouse entertainers like Rascal Flatts, Rodney Atkins, Craig Morgan and Hank Williams Jr.. Like many entertainers his age, he looks up to the one and only Garth Brooks and even penned a song about his influence called "Power of Garth."
"I was eight or nine-years-old when Garth came out with the No Fences album," Hoge says on his website. "From then on, when other people were going to pasture parties, I'd be sitting in my room playing guitar. I just loved Garth's music and the stories he would tell. This is a song so many people are going to relate to because what Garth did transcended music. He paved the way for so many people today."
His hours spent honing his skills paid off. In July of this year, his debut album, Dirty South, was released via Rebel Engine Entertainement. It debuted at No. 12 on Billboard's Top Country Albums with 7,000 copies sold in the first week. The following week, it moved 9,000 copies; an impressive feat for an up-and-coming artist in the current music sales climate and a true testament to Hoge's talent and fanbase he's worked so hard to accumulate.
Hoge has gone on to secure a deal with Cabela's as their official music ambassador, had his songs featured on Sirius XM The Highway and is on tour all through December and in to the first part of 2018. It's safe to say Hoge's star is on the rise and we haven't seen or heard the last of him yet!
You May Also Like...
Video | November 27, 2017

Article | November 28, 2017

The annual CMA Country Christmas has come and gone, but it left us with quite a few performances that... VIEW ALL