Get to Know Pandora's 2018 Country Artists to Watch
ARTICLE
|
November 21, 2017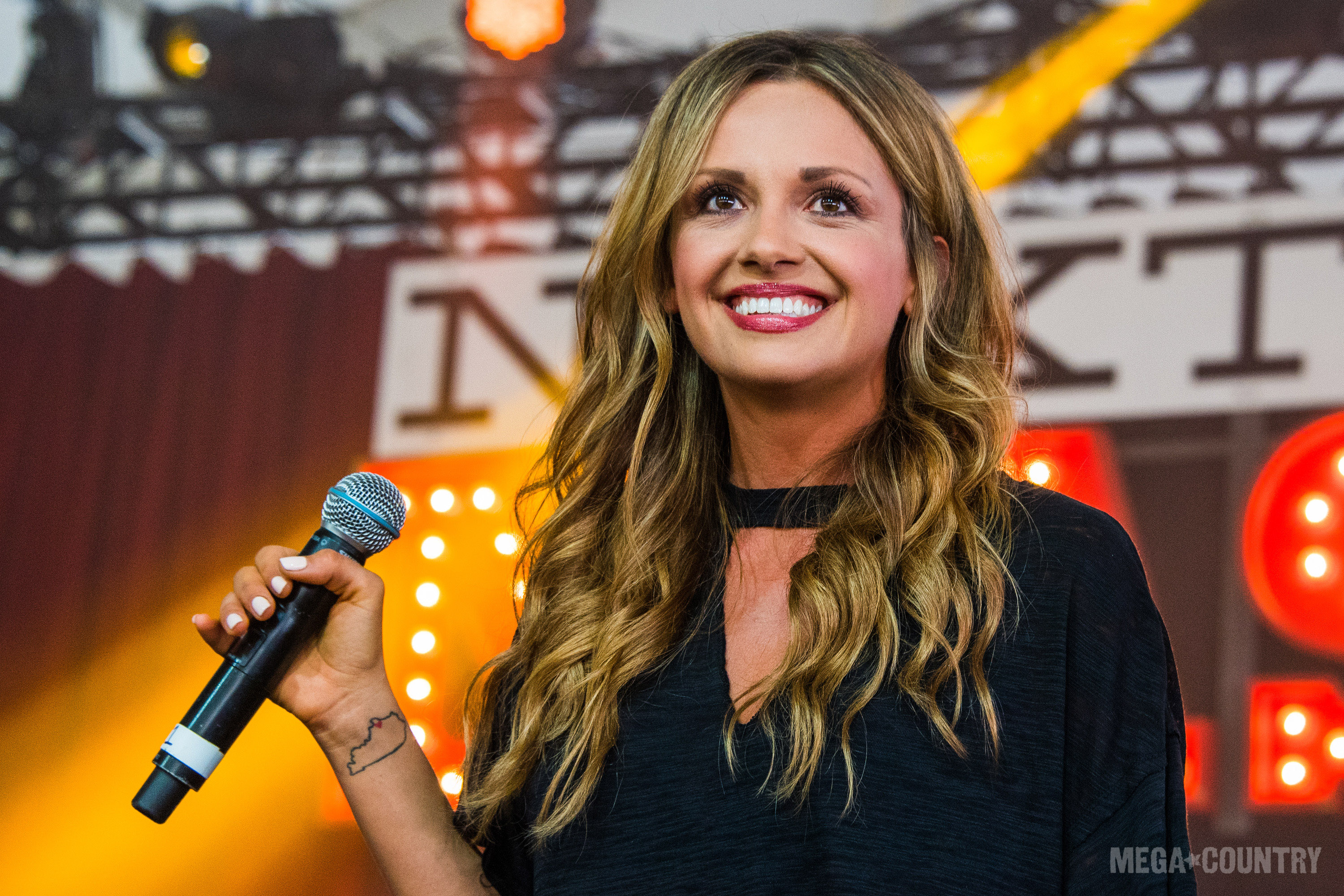 Pandora has announced their 2018 Country Artists to Watch, an esteemed group of rising country stars. The roster represents a sonically diverse group of artists, all in different stages of their careers. Listen to the custom Pandora station HERE and take a look inside the incredible list of artists to watch below.
We put together a list of the top 20 Country Artists to Watch for 2018. Check out their music now: https://t.co/y5vAciuXA2 pic.twitter.com/R4Sh8lhjsL

— Pandora (@pandoramusic) November 20, 2017
Morgan Evans, Ruston Kelly, Tyler Childers, Ruthie Collins, Brandon Lay, Jon Langston, LANco, Jimmie Allen, Mike Ryan, Ashley McBryde, Jameson Rodgers, Jordan Davis, Jillian Jacqueline, Ryan Kinder, Adam Doleac, Danielle Bradbery, Devin Dawson, Maggie Rose, Carly Pearce, and Abby Anderson have all been granted the honor by Pandora.
Learn about the artists and listen to their music:
Morgan Evans
Recently signed to Warner Music Nashville, Evans has been busy out on radio tour, headlining shows, opening for artists like Cole Swindell, and preparing for his wedding to fiancée Kelsea Ballerini.
Ruston Kelly
Ruston Kelly released his latest album, Halloween, back in April and is currently supporting his latest single from the album, "Hollywood."
Tyler Childers
Childers' latest album, Purgatory, came out on August 4 via Hickman Holler Records / Thirty Tigers.
Ruthie Collins
We can't get enough of Ruthie Collins debut album, Get Drunk and Cry.
Brandon Lay
Brandon Lay has the honor of opening up for Kenny Chesney on all of his 2018 Trip Around the Sun Stadium Tour.
Jon Langston
Listen to Jon Langston's latest single, "Prob'ly At A Bar," above. It follows the whopping success of "Right Girl Wrong Time."
LANco
From touring with Brothers Osborne to having their Opry debut, LANco has had a great 2017.
Jimmie Allen
Jimmie Allen's self-titled EP reflects his upbringing in Delaware and artistic journey, embracing the highs and lows of his life thus far. Allen is signed to BBR music group and we can't get enough of his music.
Mike Ryan
Mike Ryan released his third full-length album, Blink You'll Miss It, last month. The project is a lyrical masterpiece with diverse instrumentation and vocal talent.
Ashley McBryde
McBryde's current single, "A Little Dive Bar in Dahlonega," was the most added song by a female on country radio on its October add date.
Jameson Rodgers
Rodgers has two singles available right now: "Missing One" and "Some Girls."
Jordan Davis
Currently out on Kip Moore's Plead The Fifth Tour, Jordan Davis has had a year of new music, tour dates, and more.
Jillian Jacqueline

Jillian Jacqueline's visual and lyrical approach to her music has been a refreshing addition to country music this year. We absolutely love her EP, Side A.
Ryan Kinder
This Warner Music Nashville artist just embarked on his very first headlining tour and is promoting his current uplifting single, "Still Believe In Crazy Love."
Adam Doleac
Doleac is currently on SiriusXM's The Highway Finds Tour with High Valley and Ashley McBryde.
Danielle Bradbery
Danielle Bradbery's album, I Don't Believe We've Met, is due out next Friday and we can't wait. With album release parties in Nashville, New York, LA, and Houston, it is sure to be an exciting week. Our favorite track from the album so far is the deep-cut "Human Diary," a heart-wrenching confession about the pains of a break up.
Devin Dawson
Dawson's debut album, Dark Horse, is currently available for pre-order and is set to release on January 19, 2018.
Maggie Rose
Maggie Rose recently released a "digital 45″" of ""Just Getting By" and "Pull You Through." two songs that encompass a timeline of a relationship.
Carly Pearce
Following the heart-breaking "Every Little Thing," the #1 single and title track from her debut album, Pearce has announced that her second single will be "Hide The Wine."
Abby Anderson
A Member of the CMT Next Women of Country Class of 2018, Abby Anderson is looking into an incredible new year. Signed to Black River Entertainment, Anderson is busy writing and recording her debut album.
We love all of these artists and can't wait to see where 2018 takes them.
You May Also Like...
Article | November 17, 2017

It's hard to believe that after 20 years of marriage and two incredible careers... VIEW ALL

Article | November 20, 2017

Last night's American Music Awards (AMAs) were full of dazzling performances and star-studded appearances... VIEW ALL